Baan Kao Nhom
Baan Kao Nhom is one of the most popular restaurants in Ayutthaya as it serves delicious traditional Thai desserts.
Inside this modern cafe, you can find a large desk where are all the desserts are presented. You pick whatever you want and place it in a wooden basket and check-out. You can either eat it at the restaurant or take it home. Baan Kao Nhom also has a menu that has a few modern Thai desserts with ice cream. I believe it's better to buy the traditional ones for later and get the modern Thai desserts at the restaurant.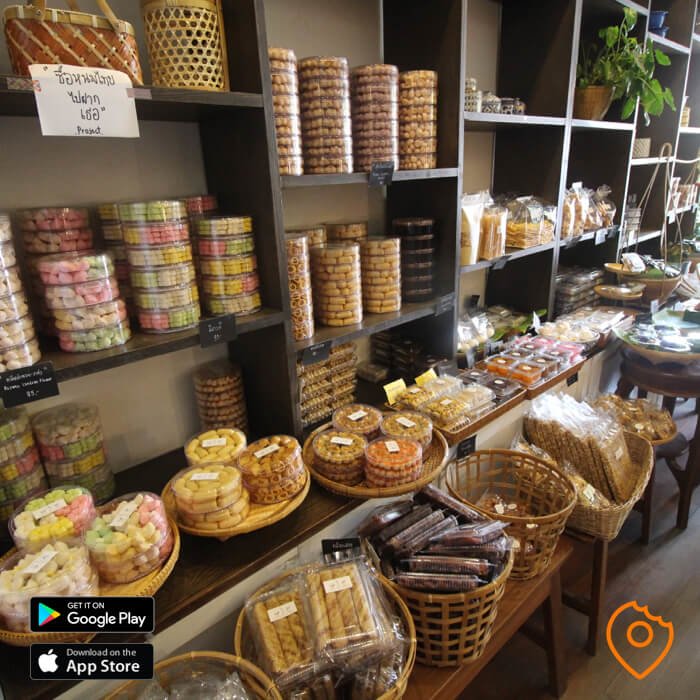 The Butterfly Pea Ice Cream with Thong-Muan (95 THB) is one of the delicious desserts we tried here. It's presented with edible flowers and is served with a crumble. One of the bestsellers is the Bolan Ice Cream (135 THB), which is coconut ice cream on a sweet bun covered in syrup and peanuts. The Honey Passion Fruit (95 THB) was my personal favourite ice cream, as it was refreshing, not too sweet and served with passion fruit. More in-depth information can be found in our article about Baan Kao Nhom. More general information, such as the location of this restaurant, opening times and other users' opinions can be found on the TopTravelFoods review page of Baan Kao Nom.

Tambon Pratuchai
Phra Nakhon Si Ayutthaya District
Phra Nakhon Si Ayutthaya 13000
---
Reviews (0)
No reviews yet.