Wat Chalong
Buddhist Temple in Chalong Bay
Recommended for
Adults
Families
Kids
Wat Chalong is a historical landmark and Buddhist temple in Phuket's Chalong Bay. For centuries, locals come to pray almost every day while westerners learn about Buddhism during their holiday. It's officially called Wat Chaitararam, but most people refer to it by Wat Chalong. The temple is located on Chao Fa West Road in the northern part of Tambol Chalong.

Many locals claim that the temple often experiences many miracles. It's also known for its pivotal and healing role in the fighting between Chinese secret societies (Angyee) in 1876.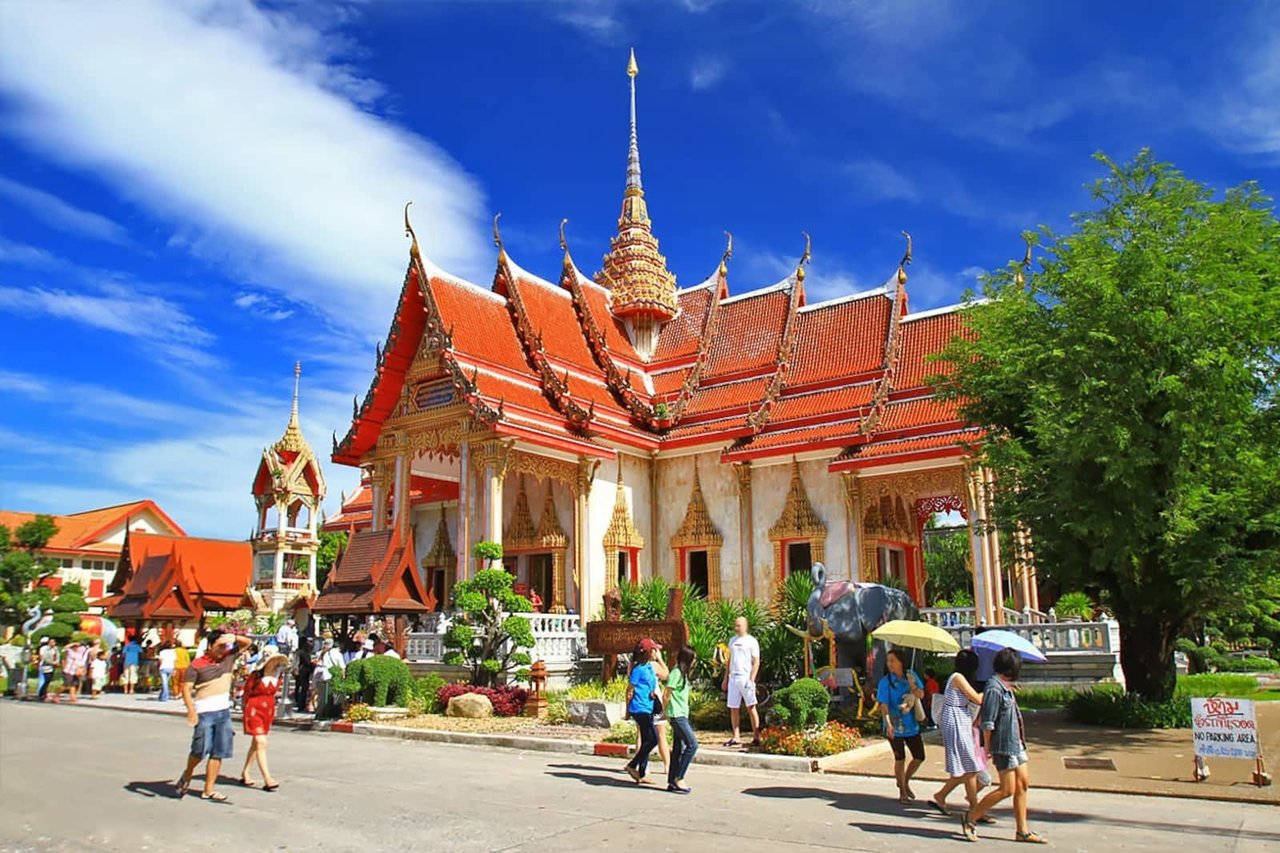 Highlights of Wat Chalong in Phuket

Poh Than Jao Wat is one of the most important Buddhist statues within Wat Chalong. It's located in the westerly old hall of the temple, with 2 statues of an elderly gentleman called Ta Khee-lek. He was a famous local who had won many lotteries after consulting the Poh Than Jao Wat statue. Nonsi is another prominent statue in this hall.

One of the Wat Chalong's halls displays a gilt-covered statue of Luang Poh Cham. It also contains the statues of Luang Poh Chuang and Luang Poh Gleum, who were the temple's ex-abbots.

The grand pagoda dominating Wat Chalong is reputed to contain a splinter of Lord Buddha's bone. Take your time exploring the pagoda, which has intricate wall paintings depicting Buddha's life story and various images.

You can find an air-conditioned exhibition hall of Luang Poh Cham. It displays life-like wax models of Luang Poh Cham, Luang Poh Chuang, Luang Poh Gleum, and Luang Pu Thuad, along with antique Thai furniture and Benjarong porcelain.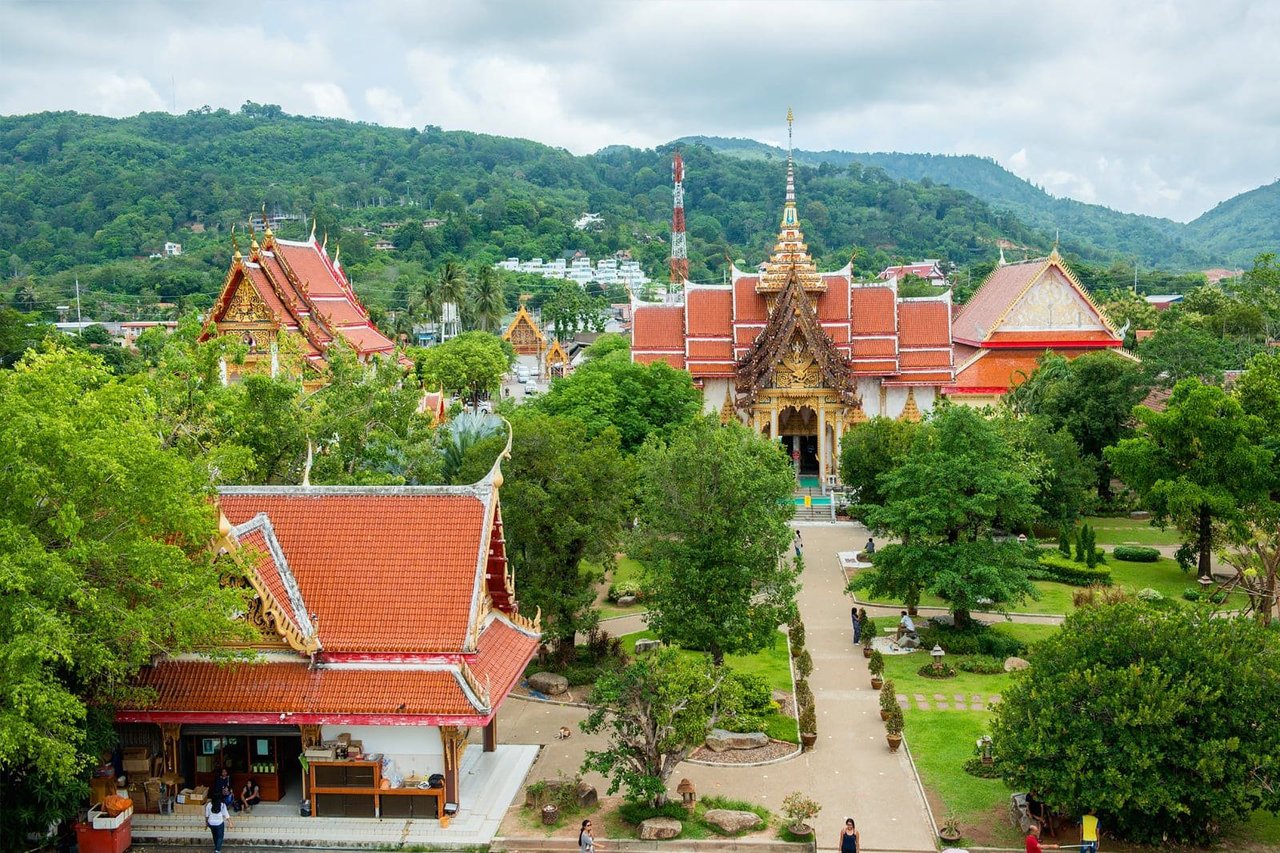 Good to know about Wat Chalong in Phuket

Temples are sacred places for the locals, so it's best to watch and emulate their behaviour when you're visiting Wat Chalong. Devotees are careful not to stand over or position themselves higher than any Buddha images.

While Phuket can sometimes be very warm, it's inappropriate to wear revealing clothes inside a place of worship. Make sure to cover your shoulders, chest, belly, and legs if you want to enter a temple in Thailand.

Remove your shoes when entering some of the buildings, especially the sermon hall and chedi. It's also best not to wear your most expensive shoes, just in case someone else mistaken walks away with them.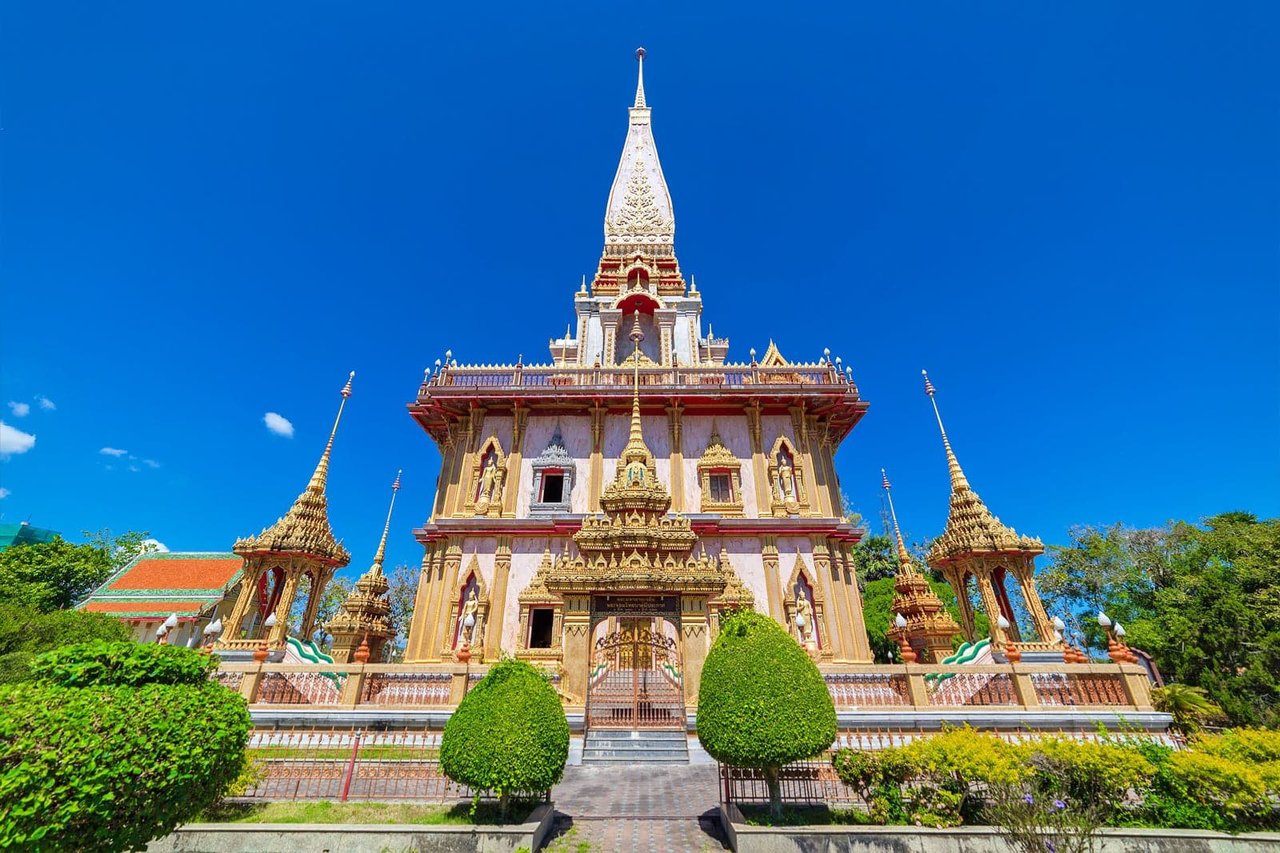 How to get to Wat Chalong

Wat Chalong is about 8 km southwest of Phuket Town. If you're travelling from Chao Fah Nok Road (Chao Fa West Road) from Central Phuket Floresta Shopping Mall, the Buddhist temple will be on the left side of the road.

If you are coming from Patong, Wat Chalong is a little over 18 km southeast of the popular Phuket beach.

Open: Daily from 8am to 5pm

70 Village No.6 Chao Fah Tawan Tok Road
Chalong
Muang
Phuket 83000
Thailand
---
Reviews (0)
No reviews yet.