Pattaya Park
Pattaya Park, a landmark on Jomtien Beach, is best known for its 240-metre tall observation tower, which doubles as a jumping tower. The tower hosts three revolving restaurants serving international buffet, all with 360-degree views of Pattaya. There's also a separate water park and amusement park.
Recommended for
Adults
Families
Kids
Visible from any point along Pattaya Beach, Pattaya Park is an ideal attraction for the entire family. Its beachfront location occupies an expansive area on the jutting headland that connects South and Jomtien beaches. From the tower, you get one of the most amazing 360-degree bird's eye views of the entire area. The beach also feels more secluded and private, with fewer peddlers and well-shaded areas with beach chairs for lounging.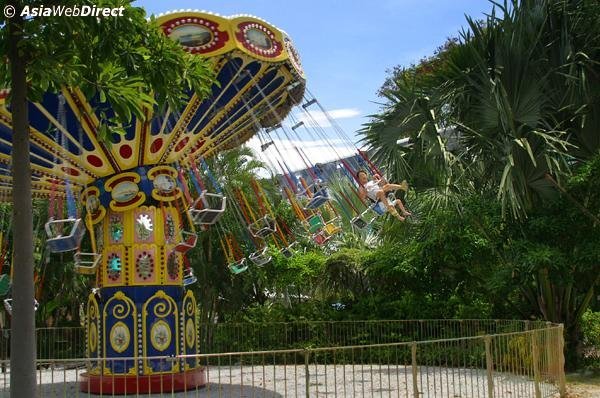 Pattaya Park Highlight

'Amusement park' is not the first thing that comes to mind when thinking of Pattaya. So for families, Pattaya Park offers a good alternative to beach activities and other tourist attractions found along Sukhumvit Road. The Water Park has a gigantic waterslide and a whirlpool where you can let yourself loose and just go with the flow. If you don't want to get wet, head over to Fun Park and enjoy a few rides on the rollercoaster, Viking, monorail, musical carousel or, for the more adventurous souls, tower shot.

Designed for young children, Fun Park is more a fairground activities park than a fully-fledged amusement park with hair-raising thrill rides. For the thrill factor, Pattaya Park Tower has a jumping platform where you can try one of the three ways to get back to the ground: Sky Shutter, Speed Shutter, or Tower Jump – depending on how much of an adrenalin rush you prefer.

If jumping off the tower is not your idea of having a good time, try having a meal at one of the three revolving restaurants up top. A choice of international buffet is available for lunch and international seafood buffet for dinner. Enjoy your meal as the backdrop of the city and ocean slowly reveal themselves. Or you can just go up to the observation deck and enjoy the views.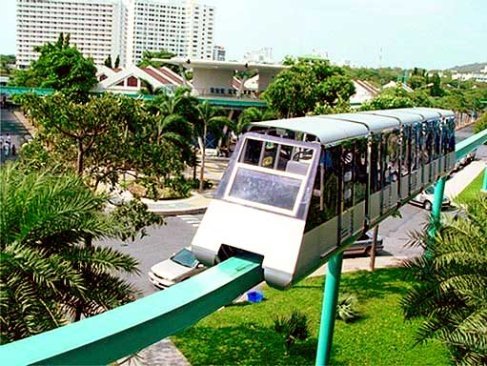 Good to know about Pattaya Park

Admission varies for each type of activity. The Pattaya Park Tower (open 11:00-22:00) has two types of tickets – with or without the buffet. The Fun Park (10:00-19:00) has a combination ticket; one ticket allows you on three rides. For the Water Park, you pay one price at the entrance and enjoy all the facilities inside (food and drinks cost extra).

Opening Hours: 11:00-22:00 (Pattaya Park Tower), 10:00-19:00 (Fun Park)

Unnamed Road
Pattaya City
Bang Lamung District
Chon Buri 20150
---
Reviews (0)
No reviews yet.