Sweet Rice Cafe
Sweet Rice Cafe is one of the few great restaurants near Sukhothai Historical Park, as we believe the restaurants near the ruins are not always of good quality.
The cafe is located on a street behind the main road, which makes it a little bit remote but also gives it a great view of the mountains and open grass fields. Sweet Rice Cafe is a beautiful cafe surround by plants and is decorated in an English-style tea house. The menu Sweet Rice Cafe is what you can expect from a cafe, with a large variety of drinks, desserts and Thai food that are all beautifully presented.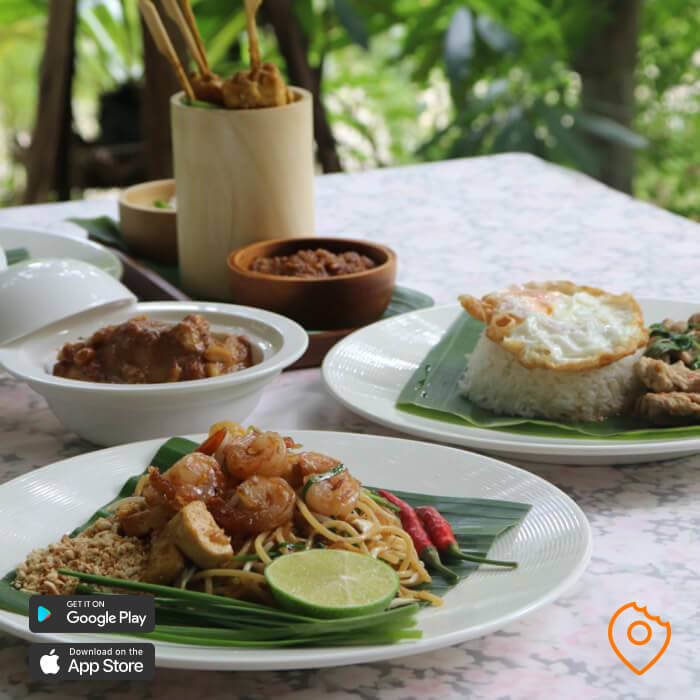 For us, the highlight was the Rice With Massaman Curry & Salted Egg (70 THB), as the chicken was so deliciously tender and the massaman well-flavoured. But other options such as the Chicken Satay (60 THB), Miang Kum (70 THB) or the Spaghetti Pad Thai (85 THB) were satisfying too. Make sure to leave some room for dessert as Sweet Rice Cafe make their own ice cream. We recommend you to try the Durian Ice Cream (70 THB), as it's made of the notorious Thai fruit Durian

91/4 moo 2 muangkao Muang Sukhothai 64210
---
Reviews (0)
No reviews yet.