Karon Beach in Phuket
Everything You Need to Know about Karon Beach
Recommended for
Adults
Families
Kids
Karon Beach in Phuket is one of the longest beaches on the island, spanning 5 km of fine white sand overlooking the Andaman Sea. The northern end of the beach is usually deserted, making it an excellent spot for those who want the beach to themselves. The southern end, close to Kata, tends to be busier but it isn't that hard to find a nice spot for yourself.

There are very few waves during the high season (November–April), resulting in crystal-clear waters. However, Karon Beach experiences dangerous swells and riptides in the southwest monsoon season (May–October). While there are lifeguards on the beach, it's best to take note of warning flags and be very careful.

Sea turtles often lay their eggs in the sand at night. If you see any turtles or their tracks, inform your hotel so that they'll contact the Phuket Marine Biological Centre. The organisation's Sea Turtle Conversation Project aims to help the population grow by rescuing injured turtles and incubating eggs in a safe environment.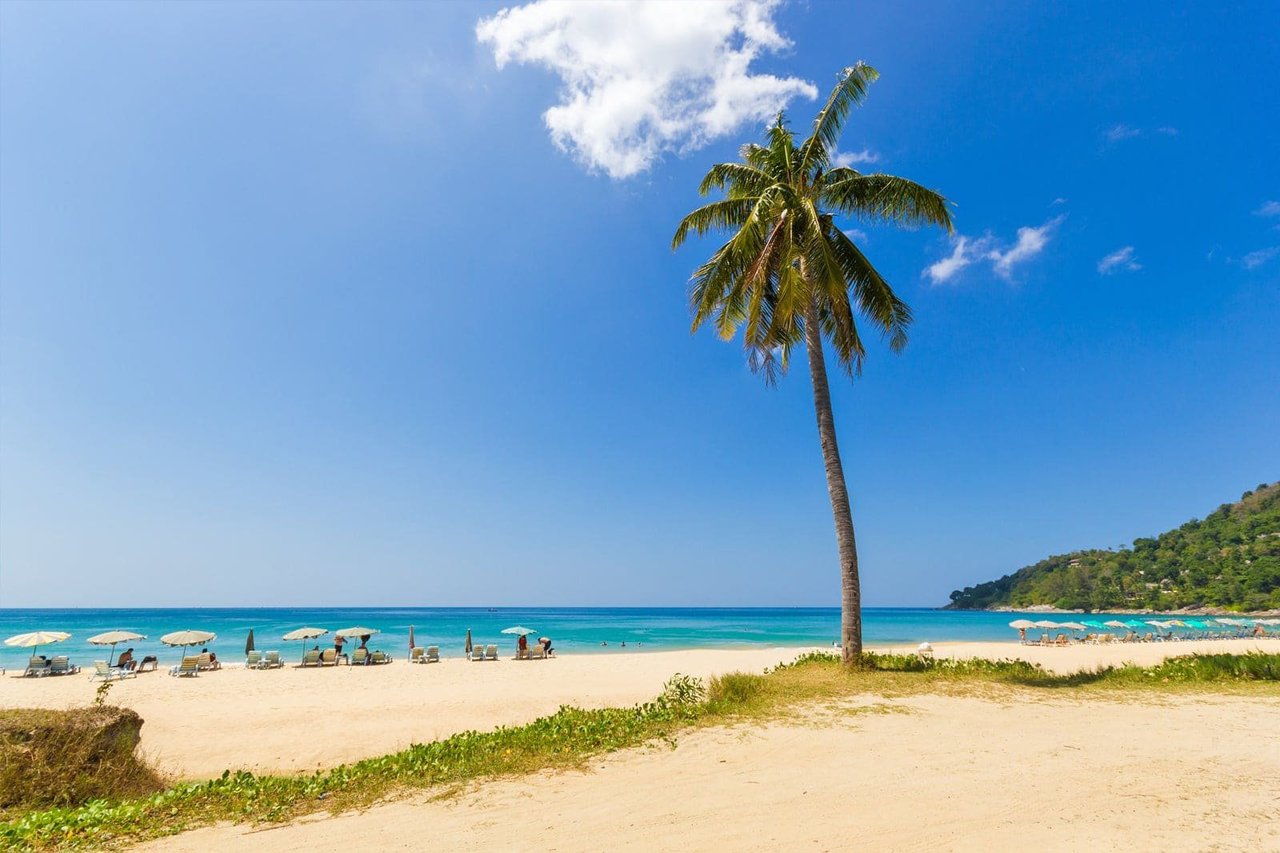 What to do on Karon Beach

Karon Beach enjoys excellent conditions for windsurfing in Phuket. There's plenty of space for you to manoeuvre the board. Sea kayaking, banana boat rides, waterskiing and wakeboarding are also some of the things to do on Karon Beach.

Jet-ski and parasailing operators often walk up and down Karon Beach looking for customers. With fewer jet-skis than Patong, there's more room to operate. Exercise caution and wear a lifejacket when participating in motorised watersports.

Karon Beach isn't popular with surfers as it has constantly shifting sandbanks, meaning swells from all directions. You still can surf when there are small swells and no wind. Winds are light and changeable and waves of up to 2 metres can be seen in the low season.

Some good snorkelling can be found by the rocks at the southern end of Karon Beach. You can rent snorkel equipment from vendors on the beach. Volleyball is popular in the evenings, with nets and courts available at the beach's mid-point.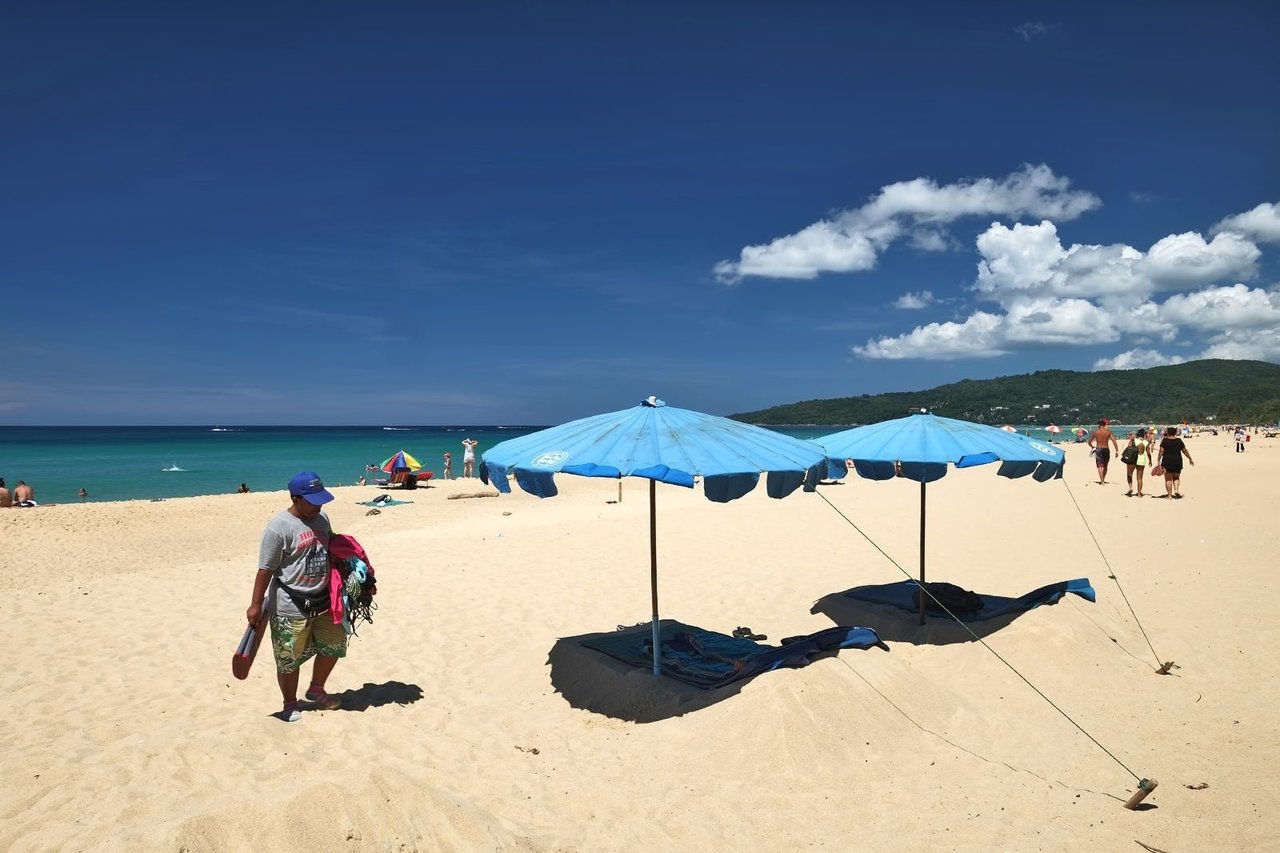 Facilities on Karon Beach

You won't find public toilets along the length of Karon Beach, but several restaurants across the road from the beach often allow you to use their facilities, usually for a few baht. Wandering vendors roam the beach, mostly towards its southern end and near the Karon Circle.

You can easily buy small umbrellas and beach mats at local shops and supermarkets near Karon Beach. Prices range from 300 baht to 600 baht, depending on the size.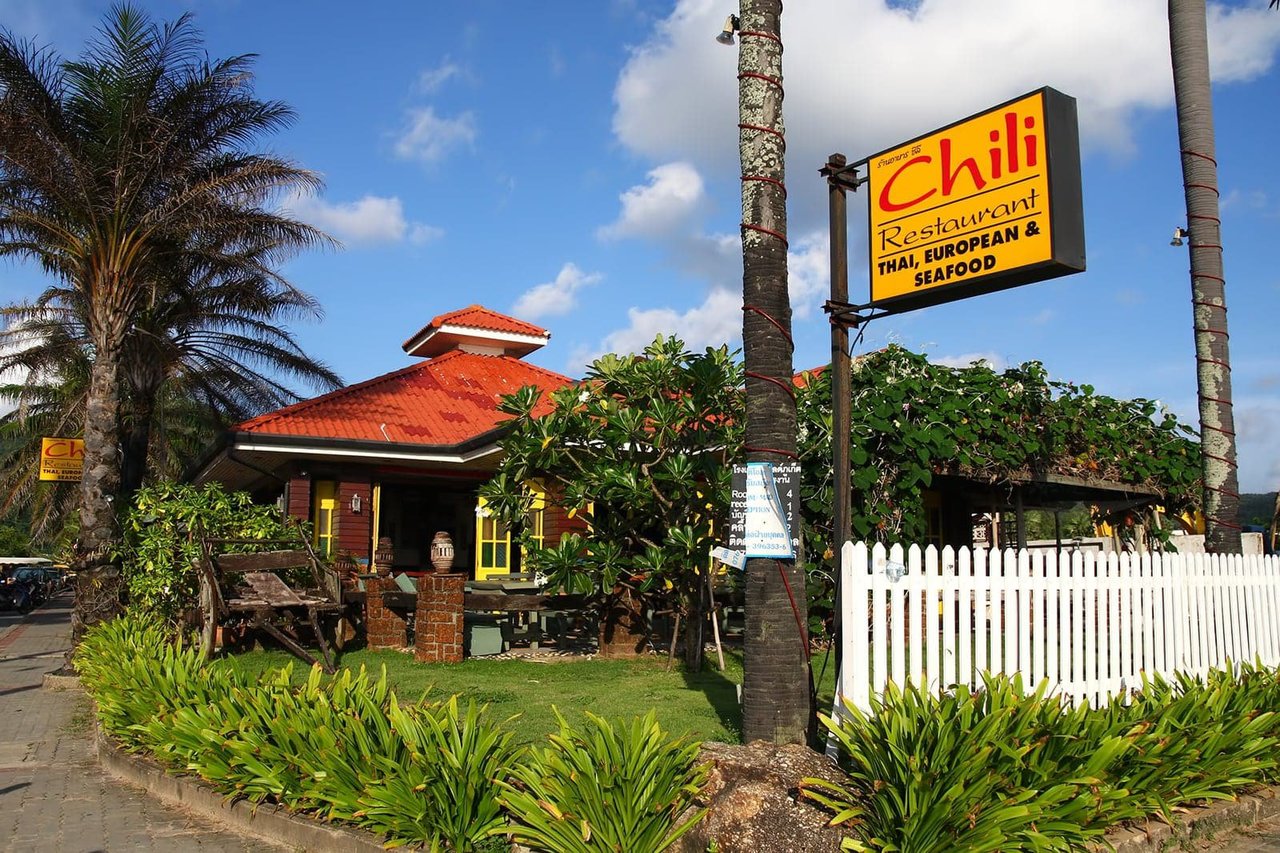 Food and dining on Karon Beach

Karon Beach has many mid-range and luxury resorts with onsite dining options serving a wide range of cuisines. There's a good choice of Thai seafood restaurants immediately to the north of Karon Circle – between the beach and Karon Lake – and several more along the beach road between Karon and Kata. Resort restaurants and stand-alone eateries in Aroona Plaza serve local and international dishes at reasonable prices.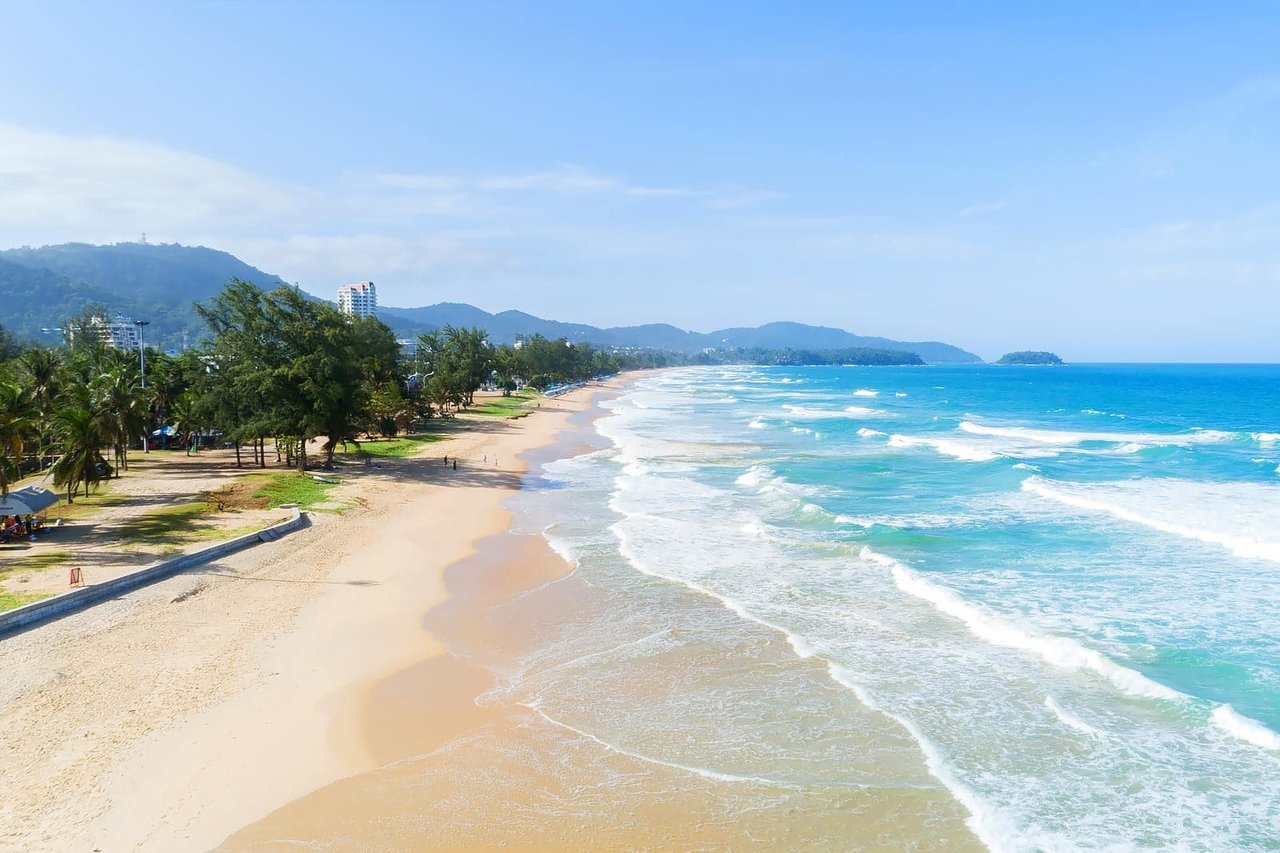 Karon
Muang
Phuket 83100
Thailand
---
Reviews (0)
No reviews yet.