Thepprasit Road Night Market
Thepprasit Road Night Market is amongst the most popular of the local bazaars in Pattaya.
Found close to the Sukhumvit Road end of its namesake street, it is adjacent to the Outlet Shopping Mall and spreads over most of the parking area in front of the K-Hut Complex. With extensive parking available behind and an impressive array of shops and stalls, it attracts large crowds of locals and tourists every evening from Friday to Sunday.

Also known as "Pattaya Weekend Market" and "Kankheha Thepprasit Market", the principal attraction for many of the locals is the colourful array of street food. Set out in the shelter of the metal roofs of the market's largest permanent structures, the two rows of vendors sell all manner of Thai delights, from fresh fruit, juices and seafood to noodles, nibbles and desserts. There are some tables and seats in amongst the sellers and stalls, but finding an empty space can be quite a challenge!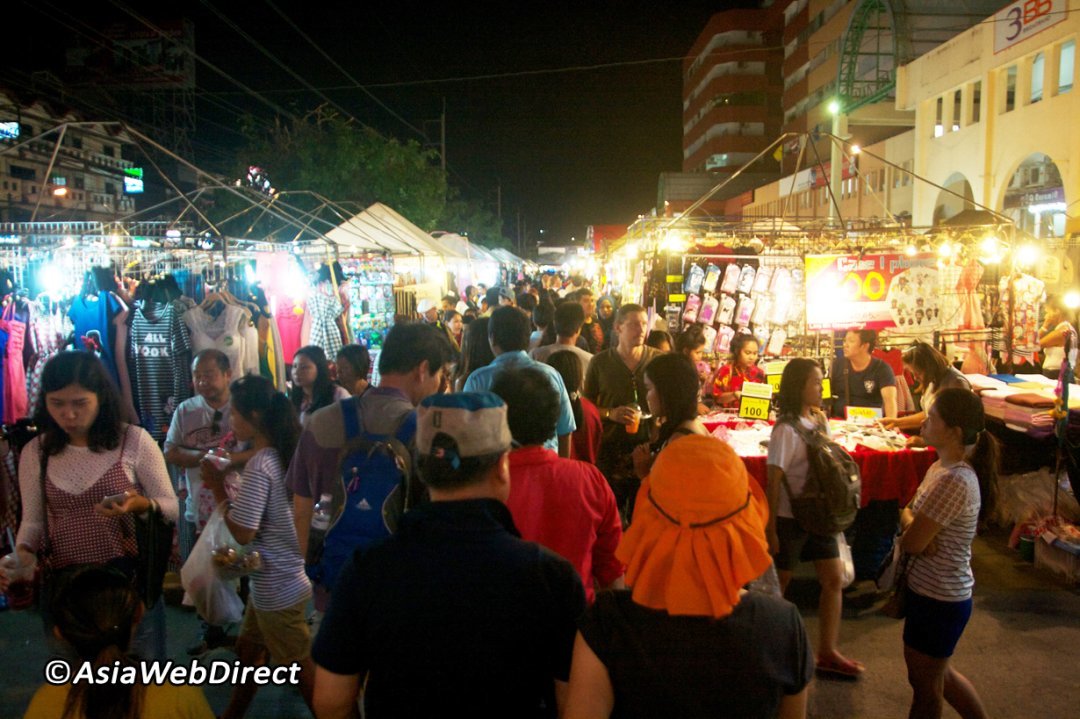 The only other permanent buildings at the market are in the form of a row of shops down one side of the large lot which holds the majority of the stores. Essentially just garages, with their wares set out like any of the other stands, their cooling fans offer some respite on a warm evening while their goods and prices are no more or less remarkable than the rest of the market.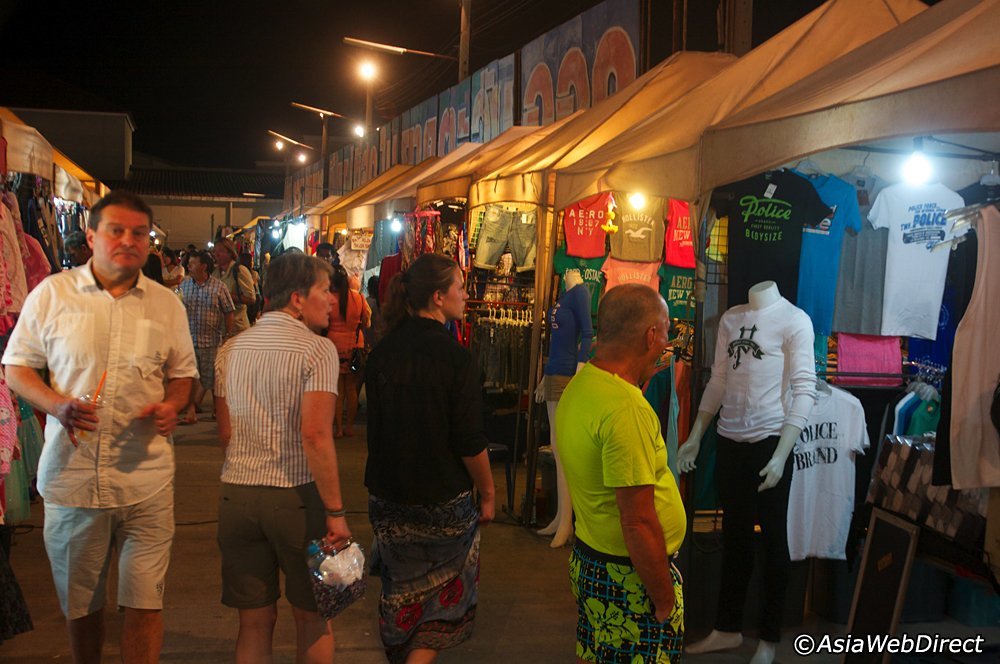 Thepprasit Road Night Market is indeed remarkable. You can find anything from dubious watches to dodgy electronics, from combat knives (which are illegal, so we strongly advise against making a purchase) to make-up, from pirate DVDs to car parts and from pets to mobile phone cases. A large amount of the stalls sell clothing, with everything from wigs to shoes and from knock-off football shirts to an almost limitless supply of copied designer items. There is also an extensive array of trinkets and souvenirs. The prices for all of the above are often amazingly good and can sometimes be made even better with a bit of haggling.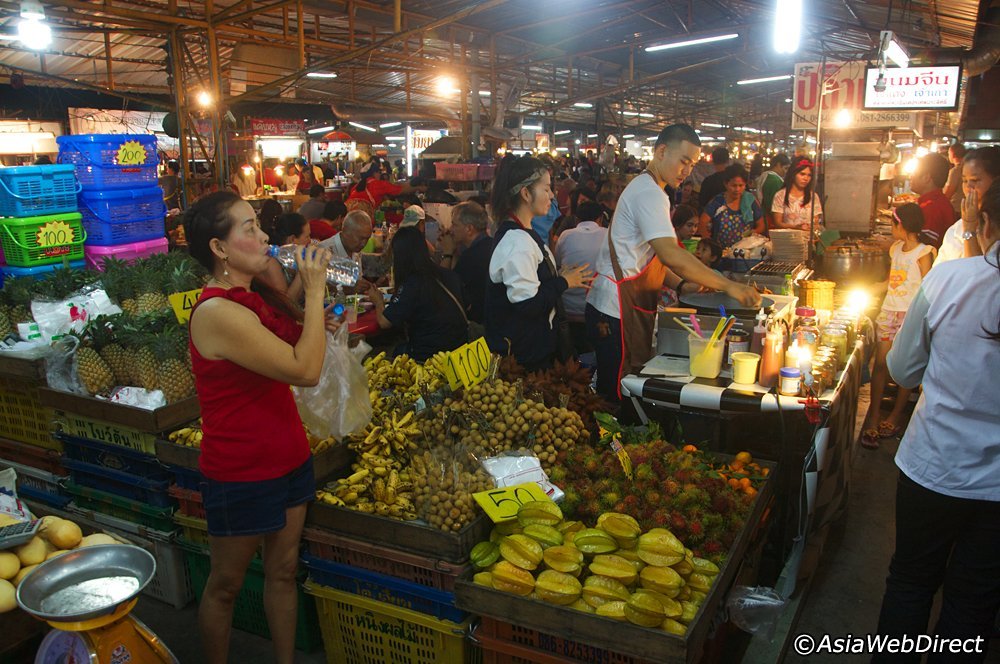 As with practically any Thai market, you are very likely to get exactly what you paid for. If you find a Rolex watch for a fistful of baht, the chances are that it is not genuine and you will probably be lucky if it lasts the trip home before it stops ticking. However, shrewd shoppers can still find some excellent bargains, particularly if you are jovial and friendly with the stallholder (and try to speak a little Thai to get in their good books). Aggressive haggling techniques rarely yield results.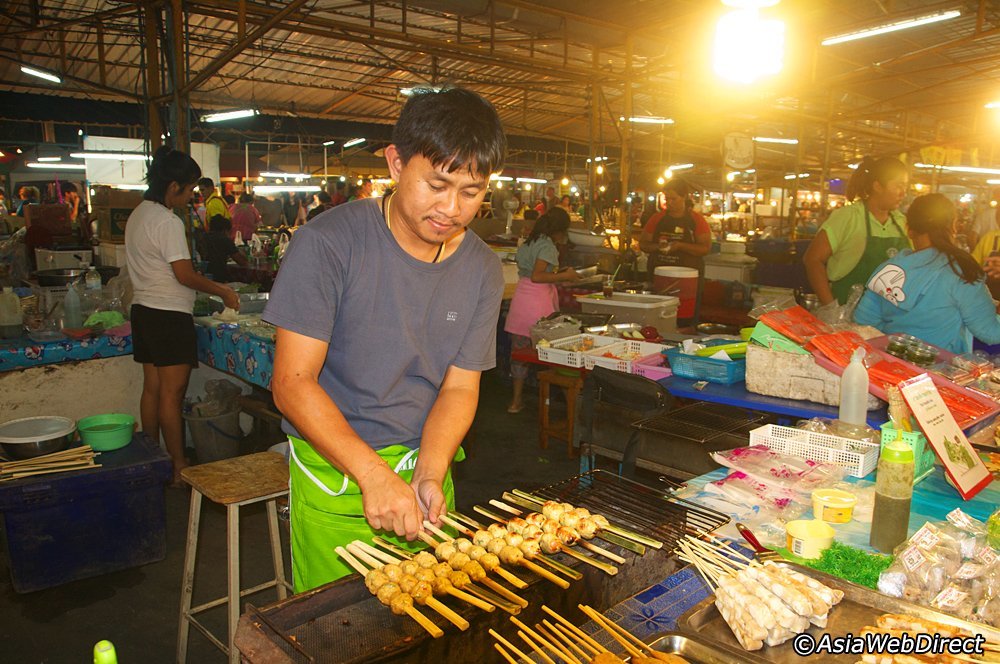 With such an expansive range of shirts, dresses, jeans, shorts, skirts, shoes, sunglasses, hats, t-shirts, tops and even underwear, it is almost worth packing lightly when you travel to Thailand and just spending a few thousand baht on a whole new summer wardrobe from Thepprasit Road Night Market! It would certainly be a fun and lively experience.

Opening Hours: Fri – Sun 17:00 – 23:00

Thep Prasit Rd
Pattaya City
Bang Lamung District
Chon Buri 20150
---
Reviews (0)
No reviews yet.