Sirikorn Fruit and Vegetable Market
Just off Chiang Rai's main throughway is the Sirikorn Fruit and Vegetable Market. As its name suggests, the market is filled with fresh local fruits and vegetables that are in season. However, there are also other stalls selling items such as fresh flowers and snacks.
At Sirikorn Fruit and Vegetable Market, stall-owners take pride in the freshness of their produce and provide customers with fruit samples. If you purchase the fruit to be eaten on the spot, they will help to cut the fruit before adding special Thai sauces such as fish sauce.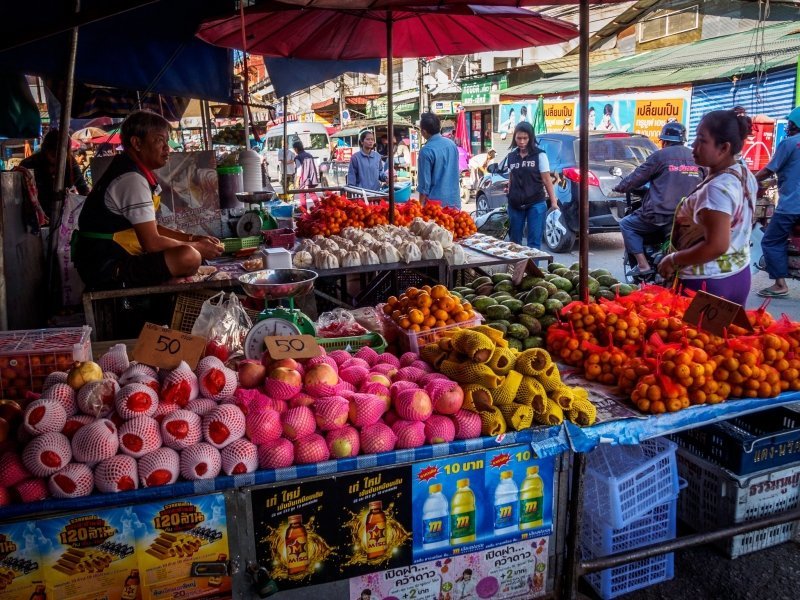 Besides fresh fruit available at the Sirikorn Fruit and Vegetable Market, there is a famous stall selling a unique Thai snack of fried potatoes mixed with taro and fried tofu. Apparently, the combination of freshly fried food and fresh taro makes for a delicious snack, as locals and tourists alike highly recommend the stall.

When: Daily 9am – 9pm

Getting there: Sirikorn Fruit and Vegetable Market is located right behind Chiang Rai Night Bazaar, and can be identified from the many florists lining the entrance to the market. Since the night bazaar and Sirikorn Market are close to each other, combine a trip to both markets on the same day so you have more time to enjoy the sights and smells of each market!

Tambon Wiang
Mueang Chiang Rai District
Chiang Rai 57000
---
Reviews (0)
No reviews yet.