Ruffino Rooftop Restaurant & Lounge Pattaya
A Five-Star Italian Restaurant in Phratamnak
Ruffino Restaurant & Lounge Pattaya is the rooftop dining experience at the five-star Centara Grand Phratamnak hotel. Alongside an excellent view across the Gulf of Thailand and the glorious sunsets which come with it, this poolside dining option offers first-rate service above and beyond what you would expect even of a major hotel brand, as well as excellent Italian cuisine.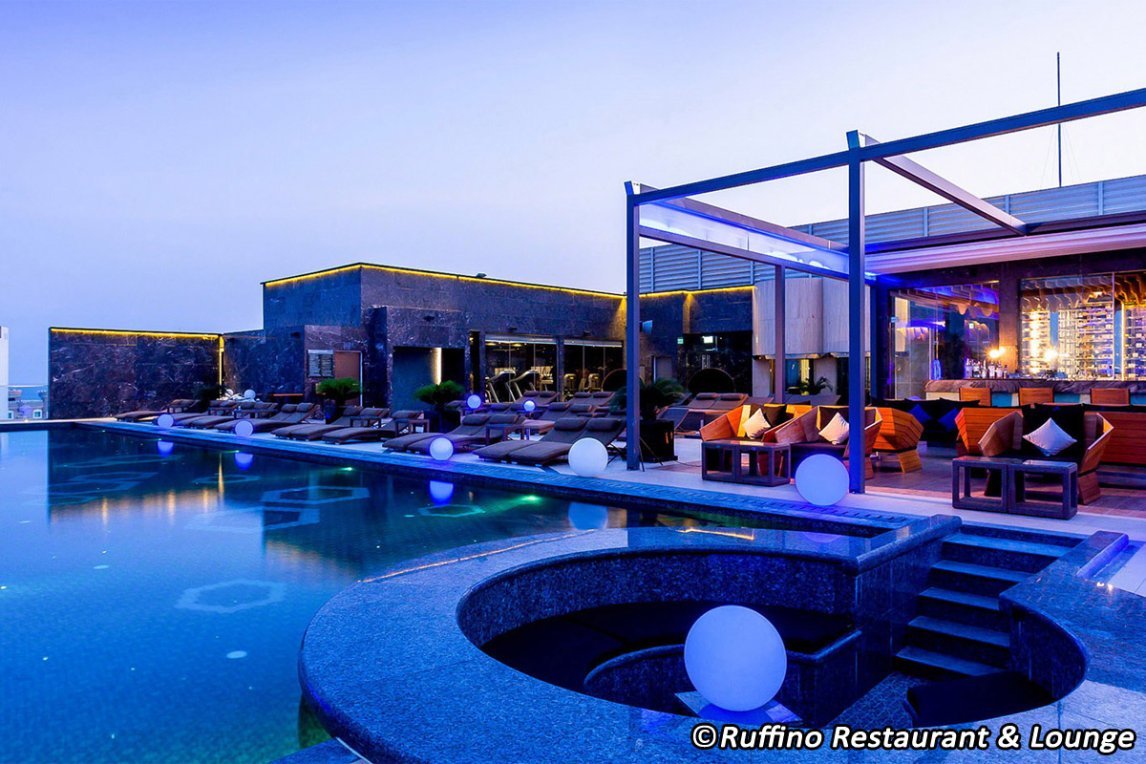 A joint venture between Centara Hotels and Ruffino Restaurants, the 80-seat eatery has an excellent a la carte menu, which includes many classic gems from Italy, such as Caprese salad (cherry tomatoes, buffalo mozzarella, basil, olives and extra virgin olive oil – 300 baht), Spaghetti Fettuccine (with pork cheek, truffle, scallops, vegetable brunoise and lamb jus – 450 baht) and Ossobuco (featuring dark chocolate, caramelised leek, forked potato and salt flakes – 1,000 baht). There is also a pizza oven, producing amongst the finest in Pattaya.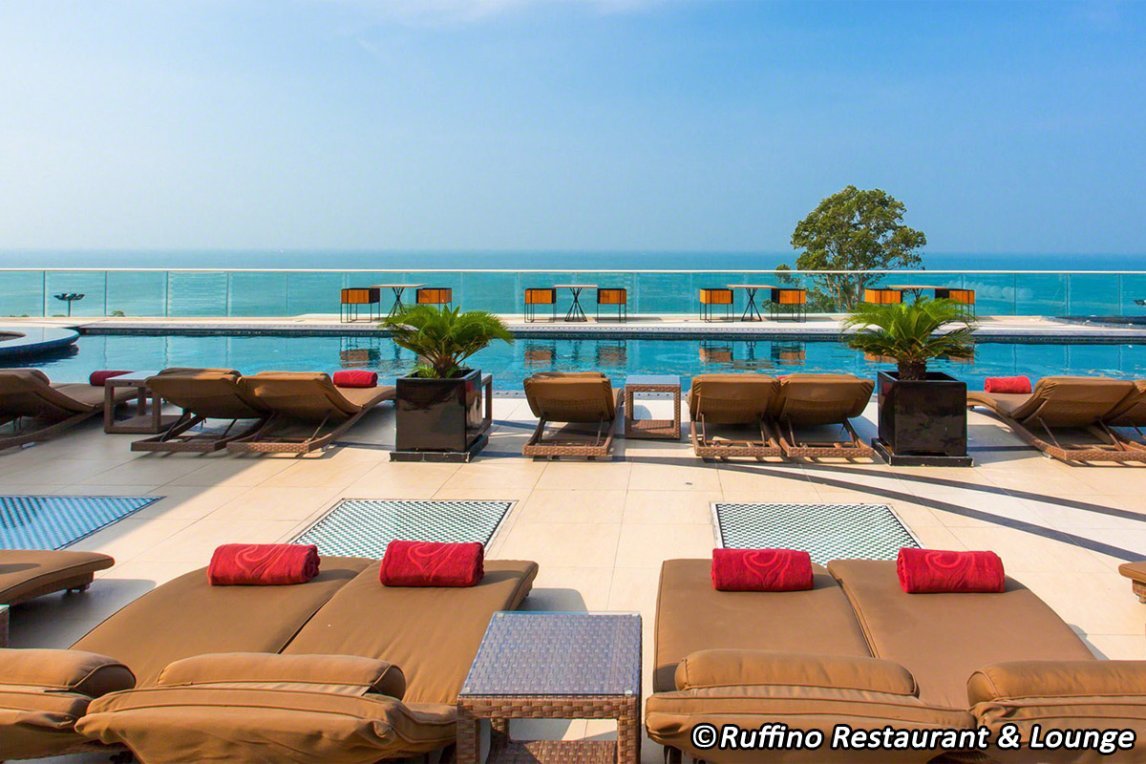 It is the frequent special buffet dinners which really excel at Ruffino Restaurant & Lounge Pattaya. Aside from celebrating any even vaguely special occasion (including New Year's Eve, Valentine's Day, Chinese New Year, Songkran, Mother's Day, Father's Day, Christmas Eve, Friday…), there are monthly Italian dinner buffets and barbecue dinners, costing 799 and 900 baht per person respectively (1,299 baht to include free-flowing alcoholic beverages in both cases). These are just as popular with the local expat community as they are with hotel guests.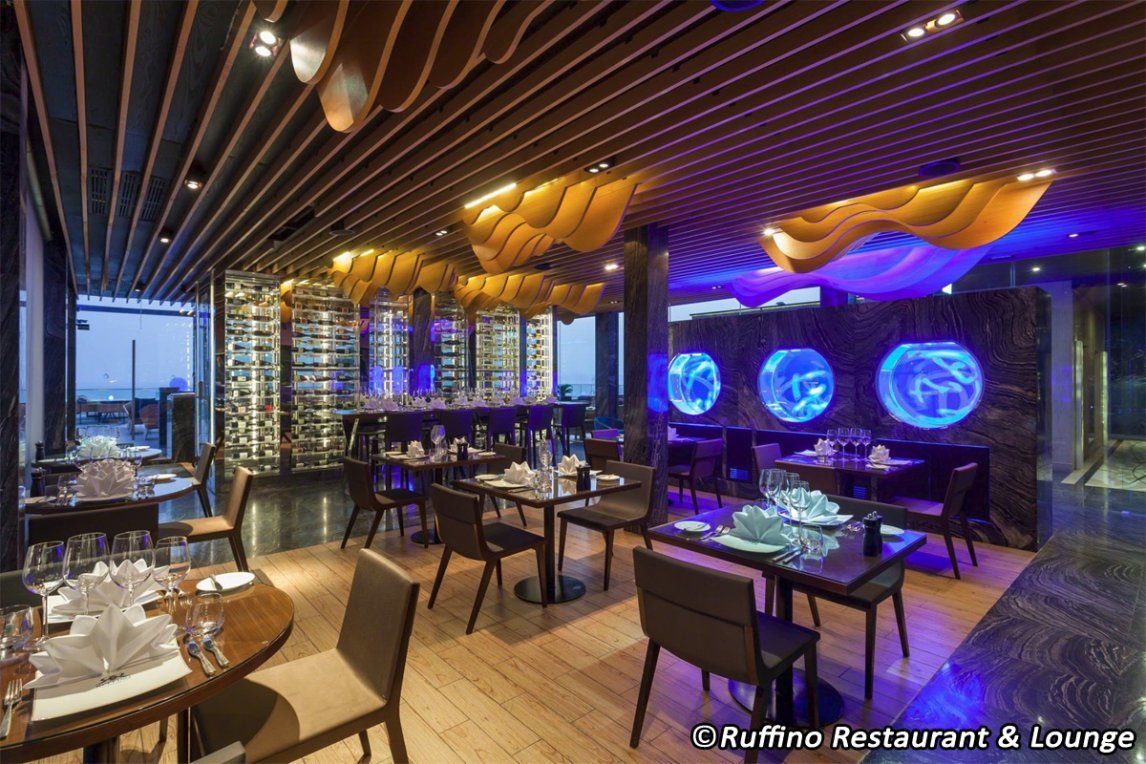 We tried the barbecue dinner, which includes first-class imported meats, expertly prepared and cooked to your taste right before your eyes. There is also a fantastic selection of seafood on ice, various salads, a colourful array of sushi, delectable desserts and a pasta station, also featuring live cooking. Add in some fine wines from the walk-in cellar and the live DJ and you have all the ingredients for an enjoyable feast.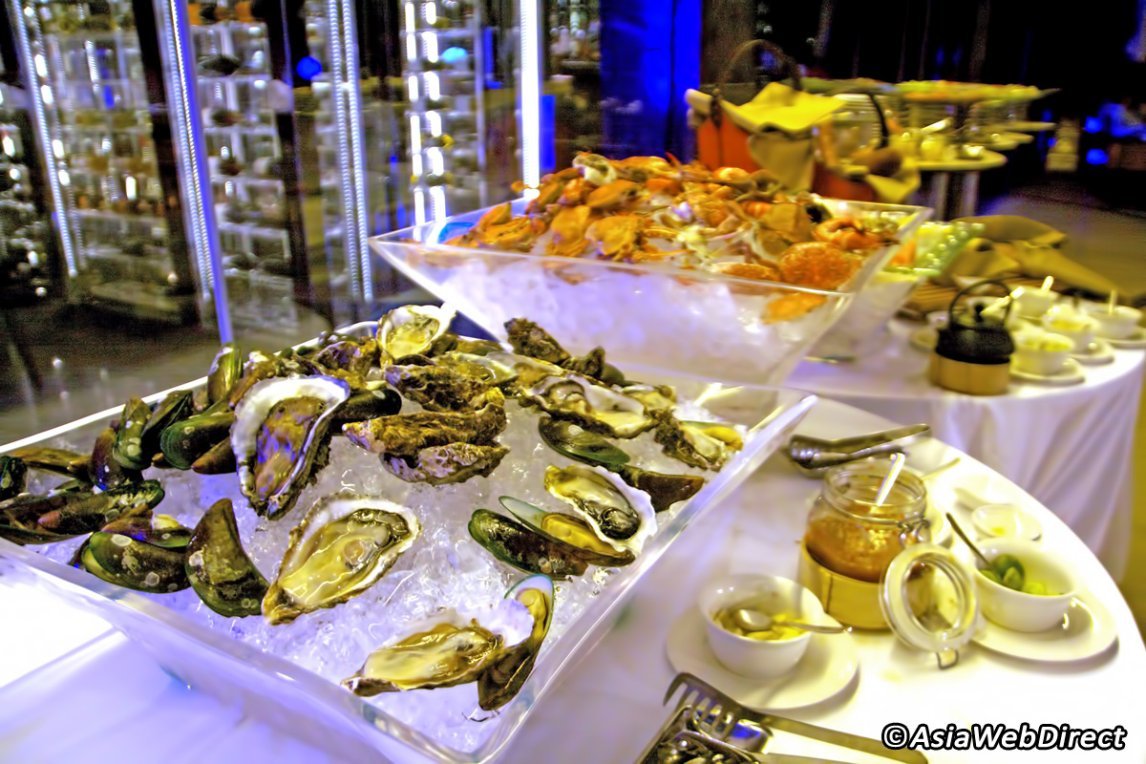 Aside from the monthly specials, Ruffino Restaurant & Lounge Pattaya also has daily and weekly specials. There is a three-course set menu dinner every day for 999 baht per person, a special salmon menu on Mondays for 888 baht per person and tuna on Tuesdays for the same price. Wednesday is pizza night, with buy one get one free between 19:00 and 21:00. You can ease your way into that with the daily sunset cocktails from 17:00 to 19:00 – 500 baht for all you can drink!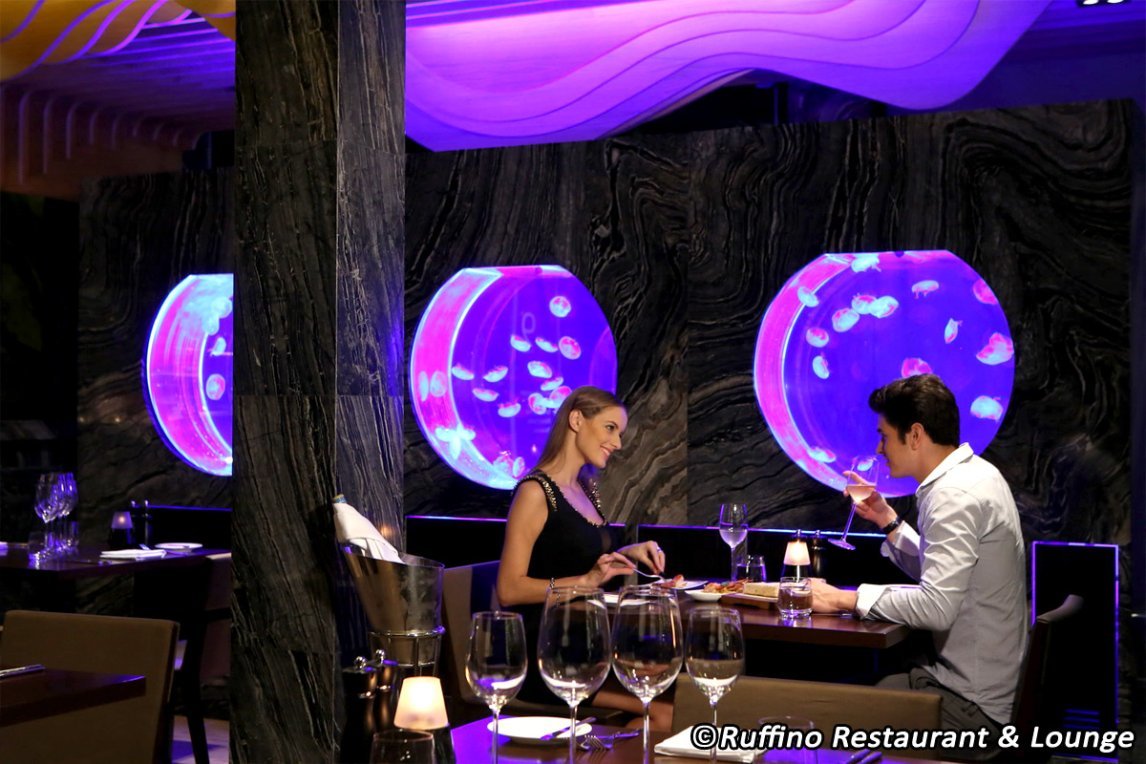 A lot of the friendly and relaxed atmosphere comes from the attention of the five-star staff, who regularly check that your drinks are filled and your food is satisfactory. The poolside location and the excellent view must also take their share of the credit. However, the true star of the show is the fine food, which makes Ruffino amongst the top-rated Italians in town.

Opening Hours: 12:00 – 23:00

Centara Grand Phratamnak
352/430 Moo 12
Phratamnak Soi 5.
---
Reviews (0)
No reviews yet.