rom Bangkok to Ayutthaya by Tour
Ayutthaya is a massive maze of temples that spreads over 289 hectares.
There's little rhyme or reason to the location of the buildings and even with a map, chances are you'll have a hard time locating specific ones.

One of the main advantages of joining an Ayutthaya Sightseeing Day Trip from Bangkok is that your English-speaking guide will take you to see the main wats (temples), so you don't have to wander around and miss out on the most important buildings. Main stops in this tour include Wat Phra Si Sanphet (the holiest and most impressive of the temple ruins); Wat Yai Chai Mongkol (famous for its 121-foot-long and 26-foot-high reclining Buddha statue); and Wat Mahathat, best known for the massive tree roots overtaking the building. You'll also stop by Wat Mongkhon Bophit, an active worship temple where you can see one of the largest sitting Buddha statues in Thailand.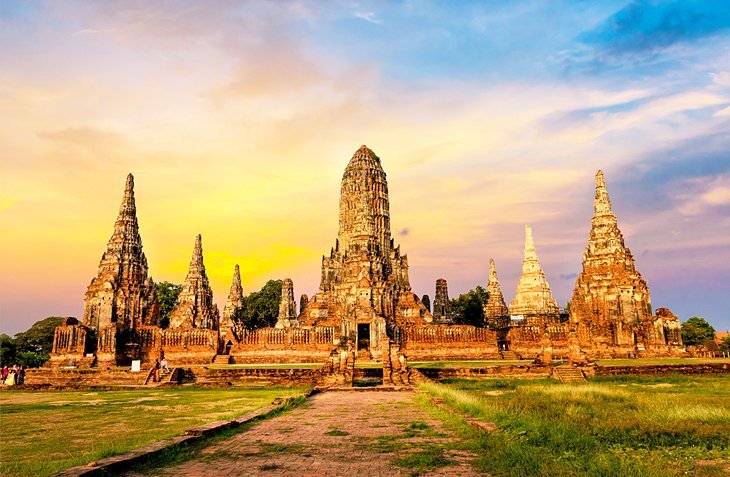 A tour also gives you a chance to hear the story behind Ayutthaya–there aren't many signs posted around the ruins, so without a guide, you'll miss out on the little details that make the place truly amazing.

After a morning exploring the ruins, your air-conditioned minivan will take you to lunch. You'll get back to Bangkok on a riverboat cruise down the Chao Phraya River, enjoying views of the temples lining up along the riverbank on the way. Once in Bangkok, another minivan will be waiting to bring you back to your hotel.

---
Reviews (0)
No reviews yet.