Renting a Bike in Chiang Mai - Operators, Prices, Documents Required
Located on a lush green valley, on the banks of the Ping River, Chiang Mai is a traveller's paradise. Varying from temples to mountains, tourist spots in Chiang Mai would never fail to impress you.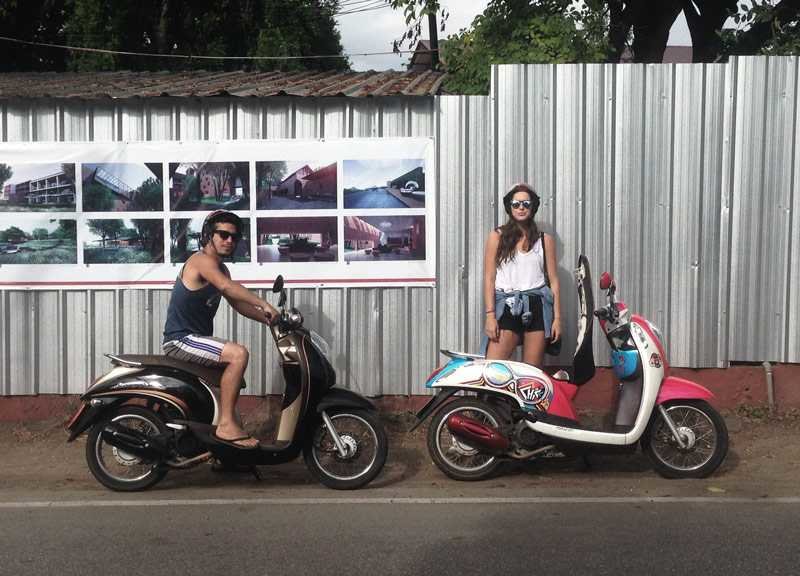 With so many opportunities in hand, it would be fantastic to rent a personal vehicle and hop from one destination to another whenever you please. To serve this purpose, this article deals with the multiple options one has when renting a bike in Chiang Mai so your holiday could be stress-free and thoroughly enjoyable.


1. Chloe Motorbike Rentals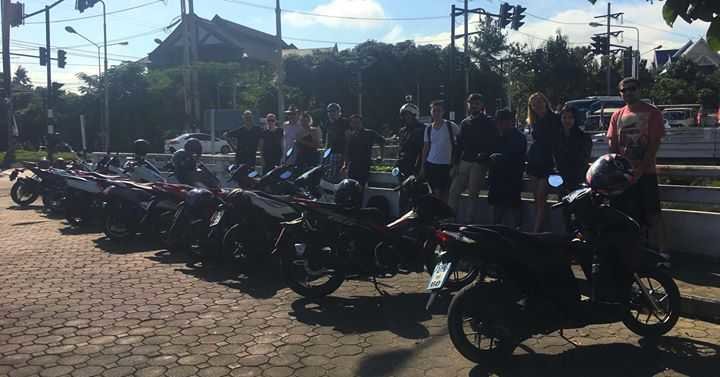 One of the cheapest bike rentals in Chiang Mai, the Chloe Motorbike Rentals operates through Facebook. Boasting over 150 bikes ranging from 110 CC to 150 PCX, with 3-4 manual bikes, this company signs up for only long term rentals at a minimum of 1 month. This allows them to keep the prices low. Photographs of the bikes are available on their Facebook page. The Facebook page also showcases the price ranges of the bikes, if they are available, whether they are rented, and all other necessary details. The most significant advantage of renting a bike from this company is that they deliver the bike right to your doorstep.

Facebook Page: Chloebikes
Price: 2200 bahts to 4800 bahts for a month


2. OK Motorbike and Car for Rent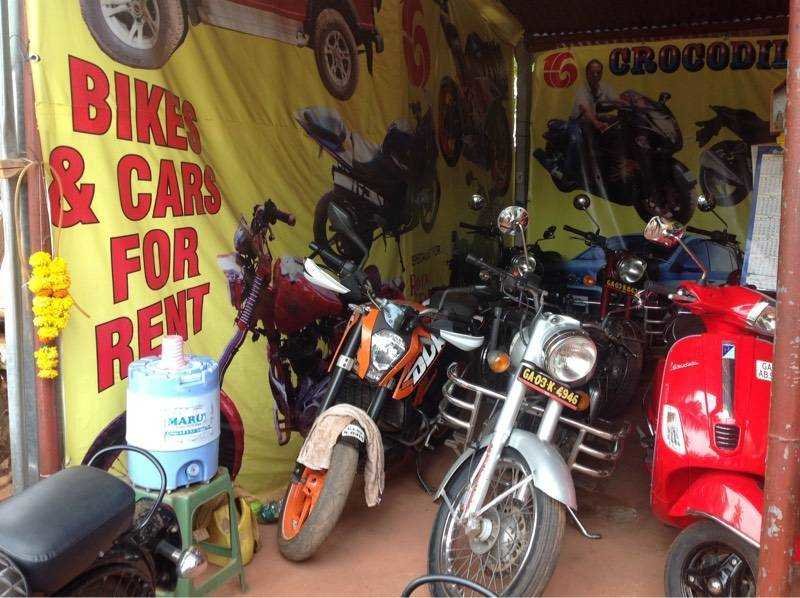 OK Motorbikes have been one of the most active bikes rentals in Chiang Mai. It is very convenient to get a rented bike from them as all one needs is to carry a passport. For a smaller bike, generally, a license is not required. In case someone does not want to deposit their passport; he can also deposit a considerable amount of money in the store. A form needs to be filled up, and it's good to go!

Address: SriPoom Rd, Tambon Si Phum, Amphoe Mueang Chiang Mai, Chang Wat Chiang Mai Thailand
Phone Number: +66 882591351
Price: 100 bahts for two days; 150 Bahts for one day


3. CHICZ Motorbike Rental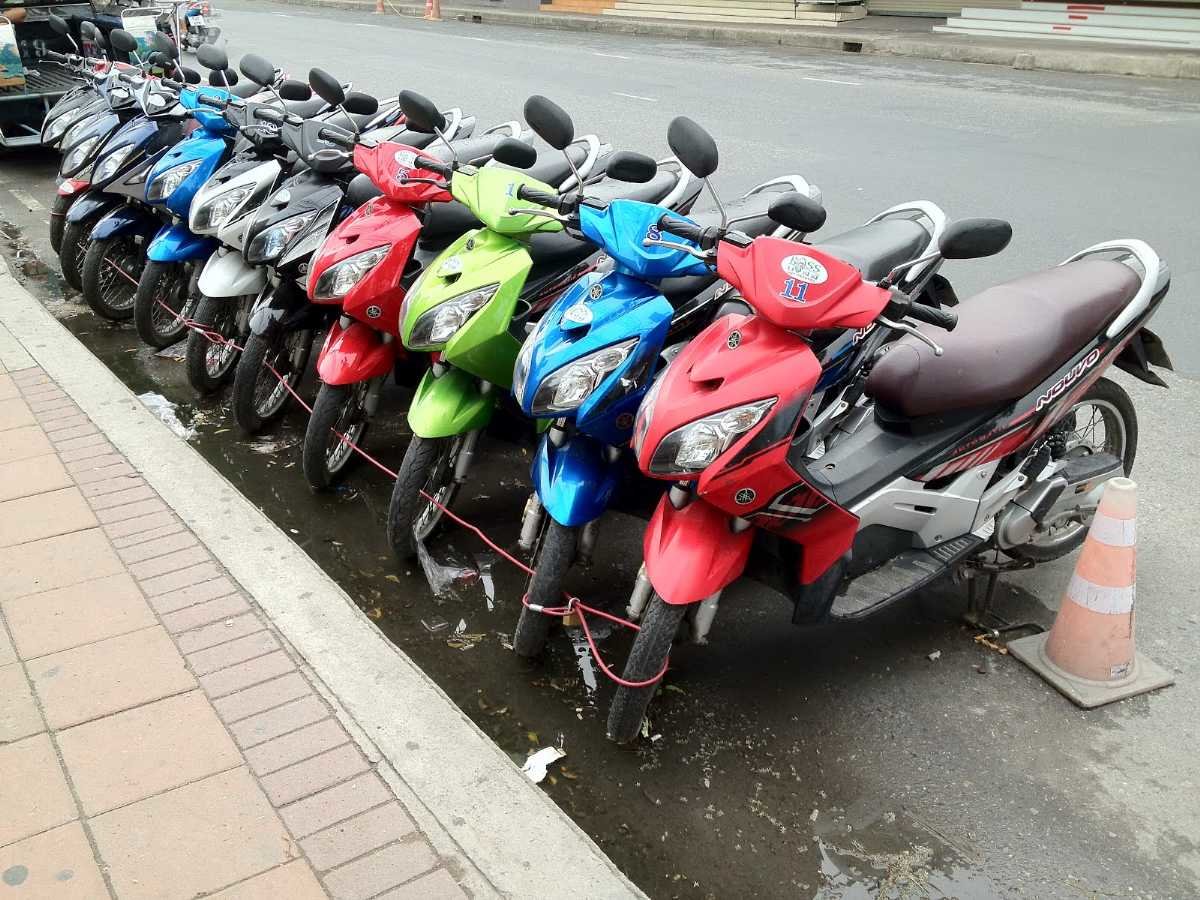 The CHICZ Motorbike Rentals hold a perfect name and high reputation among their clients. They provide free delivery of the automobiles anywhere in the city. The company also has a great value for time and are very punctual, thus providing a high level of customer satisfaction. Bikes of different varieties can be rented at different ranges of prices. Their website holds all the pictures and details of the services they provide. Prices of specific bikes can be enquired upon telephonic conversations.

Address: 35/5 13 50200, Tambon Suthep, Amphoe Mueang Chiang Mai, Chang Wat
Website: www.chiczmotorbikerental.com
Phone Number: +66 971066678
Hours Open: Open on all days from 8 AM -7 PM
Price: Starting from 200 Bahts per day


4. Pop Car Rent @ Motorbike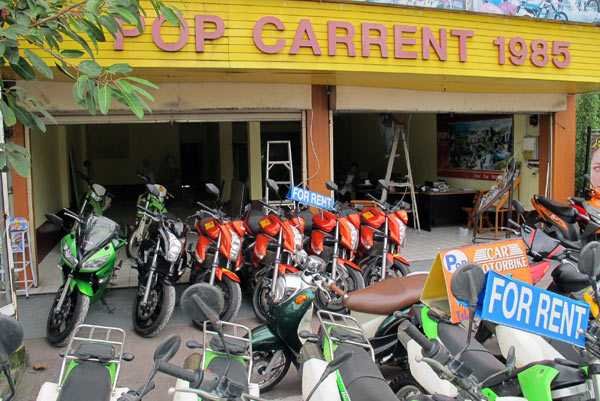 The Pop Car Rent services the bikes before handing them over to the customers so that they are in the best of conditions before the clients get their hands on them. They also provide bungee fors; chain lubes for luggage fastening and free helmets. This bike rental in Chiang Mai also has their bikes insurance covered, which take away the worry of hitting a misfortune. It is, however, important to choose your bike cautiously. Some of their old looking bikes may trouble you during your journey. Although a little bit costly, newer bikes should always be preferred.

Address: 53 Amphoe Mueang Chiang Mai, Chang Wat
Phone Number: +66 53 276 660
Hours Open: Open on all days 8 AM to 6 PM
Price: 500 Bahts per day for renting new bikes


5. Bamboo Bikes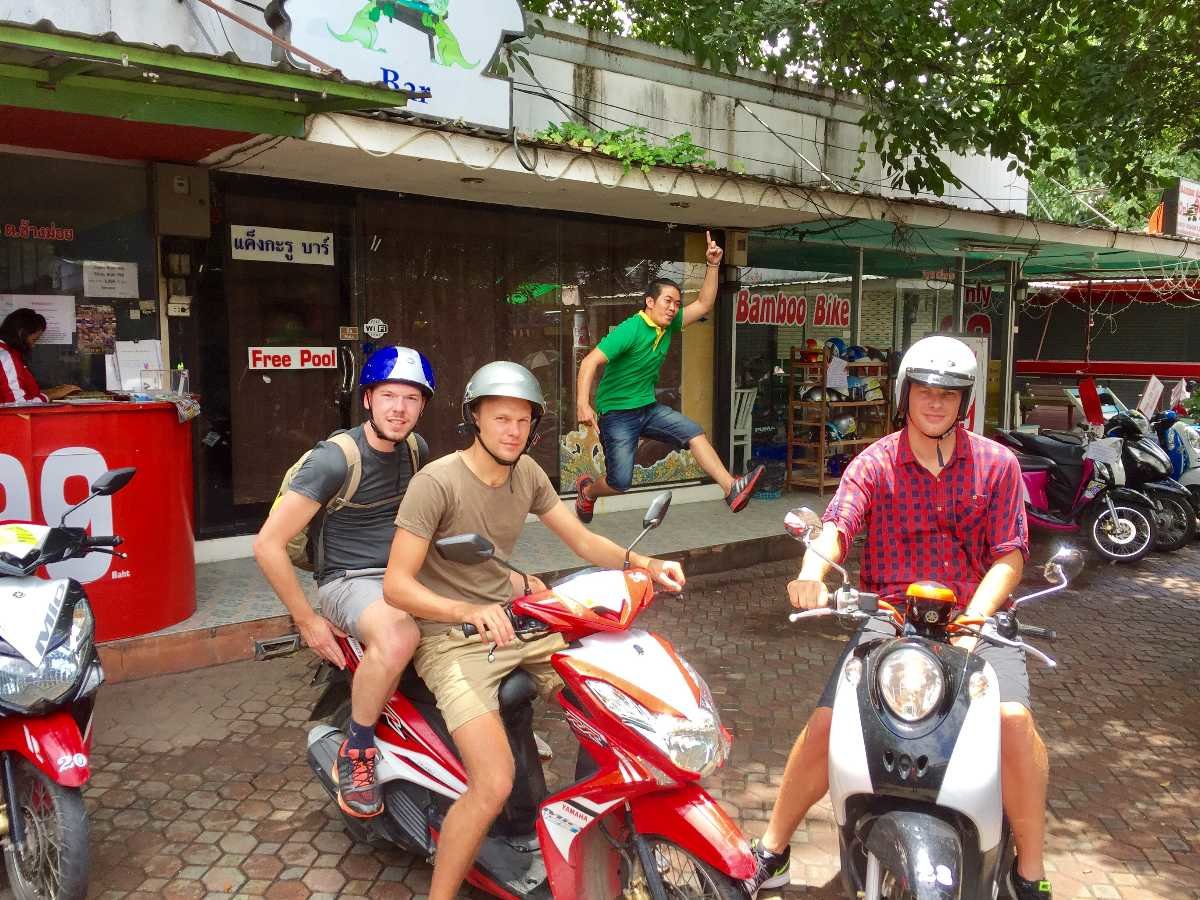 Run by an Australian, this bike company helps tourists to avoid a scary experience while renting a bike in a foreign country. One can choose from a wide range of scooters ranging from 99 Bahts to 300 Bahts per day. The staff members are amiable and assist their customers in making a wise decision while renting. There are a variety of scooters from 110 CC to 125 CC about the needs of the customers. A contract needs to be signed before renting a bike in Chiang Mai for the benefit of both sides and avoid any miscommunication. The customer is required to deposit either his passport or 2000 Bahts which is refundable upon returning the scooter. Payments are accepted only in cash. More detailed information about renting their bikes is broadly described in their webpage.

Address: Somphet Gold Place, 70/20, Chaiyapoom Rd, Mueang, Amphoe Mueang
Phone Number: +66 92 618 3239
Website: bamboobikeschiangmai.com
Hours Open: Open on all days from 8 AM to 8 PM
Price: 99 Bahts to 300 Bahts per day


6. Chiang Mai KPD Car-Rent and Travel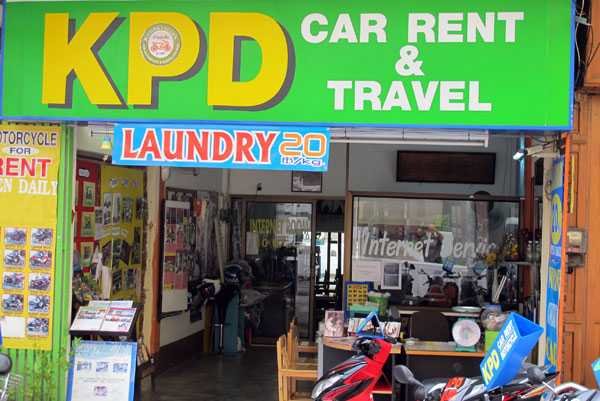 With over ten years of experience in car and bike rentals in Chiang Mai, the KPD Car-Rent is one of the oldest companies operating in the city. Their inventory boasts of a wide range of bikes and scooters ranging from 110 cc to 155 cc. The quality staff of this company is always eager to help the customers in need. This company is highly recommended to tourists staying within the night bazaar area. An added advantage of the KPD Car-Rent is that they also assist in city tours and sightseeing adventures. Just like all other companies, they also demand either the passport or 3000 bahts as a deposit.

Address: Loi Kroh Rd, Tambon Chang Khlan, Amphoe Mueang
Phone Number: +66 53 818 656
Website: kpdcarrent-travel.com
Hours Open: Open on all days from 7:30 AM to 10:30 PM
Price: The rental charges start from 100 Bahts
Tips Regarding License & Insurance Chiang Mai
1. License

Carry your driving license, whether international or of your respective home country.
For hassle-free commuting, it is advisable to visit the driving test place and take the driving test. Passing this test would allow obtaining the Thailand driving license. Tourists from foreign countries are eligible to take up this test.
Once stopped by the police for not having a driving license, ask for the ticket. This would help you not to get fined for the same issue again on that particular day.

2. Insurance

Thailand has compulsory insurance on all vehicles, including motorbikes. One can purchase medical insurance which assures up to 30,000 Bahts in case of an accident. In such a case, additional coverage on bikes is not required.

Keeping these points in mind and with a handful of options at your disposal, renting a bike in Chiang Mai has made your Thai holiday a hassle-free adventure without having to go through the troubles of familiarising the public transport system of the city. Remember to stay safe, drive responsibly and enjoy to your fullest in this beautiful city.

---
Reviews (0)
No reviews yet.