Library Cafe
Library Cafe is a popular restaurant with both an international as a Thai menu and is located in the middle of the centre of Kanchanaburi and can be seen as one of the finest cafes in town.
The restaurant is located in a building what used to be a club and is beautifully decorated with spacious areas to enjoy a good cup of coffee with cakes or for lunch and dinner. Here are the most recommended dishes: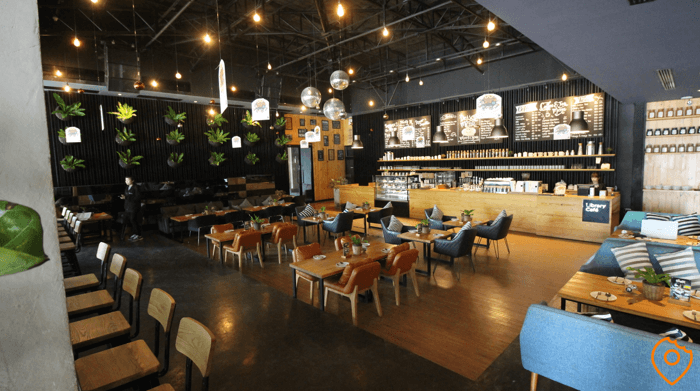 For Thai food, I would recommend you try one of the following bestsellers: Khao Soi with Rib (180 THB), Spare Ribs with Masala Curry (125 THB) and the Fried Noodles with Seafood (150 THB). But make sure to save some extra room for their beautiful and tasty desserts. Our favourite was the Double Chocolate Brioche (220 THB), which is a sweet brioche bun that you can infuse with chocolate sauce. The bun is covered in chocolate and served with ice cream, brownies and chocolate crumble. Another recommended dessert is their so-called Whoo!! Choux (220 THB), which is a dessert with a chow au craquelin (cream puff) with fruit and chocolate.

270/1 Maenamkwai Rd
Tambon Thamakham
Mueang Kanchanaburi District
Kanchanaburi 71000
---
Reviews (0)
No reviews yet.