Hopf Brew House in Pattaya
While there is no shortage of beer bars in Pattaya, finding somewhere that is suitable for all ages, places an emphasis on the quality of the food and expertly brews its own beer is not at all easy.
Thankfully, Hopf Brew House scores high on all three counts and should be experienced at least once for their German-inspired pork knuckle and wiener sausages, down to earth ambiance and a musical treat performed nightly. Hopf is located on Beach Road at the corner of Soi 13/1 – nicknamed Soi Yamato.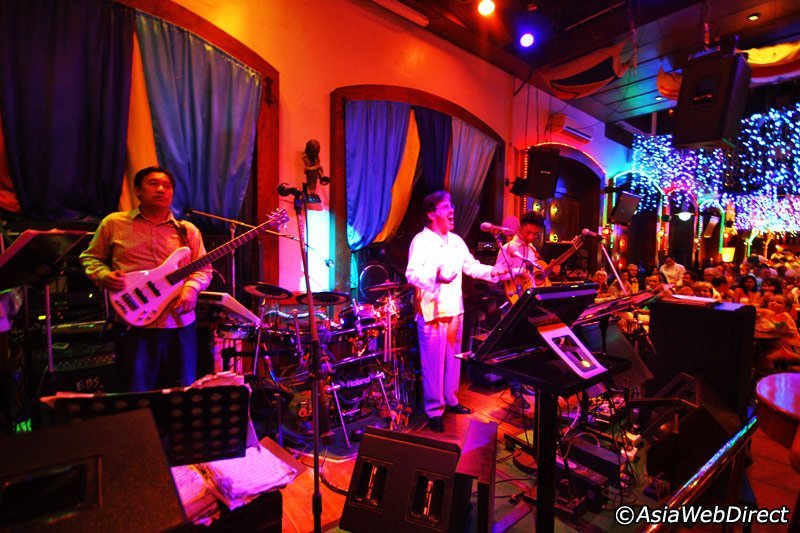 In fact, music is a central feature at Hopf Beer Bar. There is a house band playing a range of rock and pop songs in several languages, and in addition, there are special performances by Lorenzo, an opera singer who has risen to local fame on the back of his nightly show of opera standards. His silky vocals often get people up dancing (or more accurately: swaying) along to classics such as 'Time to Say Goodbye', 'My Heart Will Go On, and 'O Sole Mio', made famous by Pavorotti and Cornetto Ice Creams. If you're a beer drinker, choose between Hopf's own brew lager, wheat beer or dark beer, soak up the atmosphere, and sway in time with the music. Beer is served in various sizes: from 0.3 litre glasses for 110 baht, up to three litre goblet for 1000 baht. Happy hour runs from 14:00 to 18:30 offering 20% off.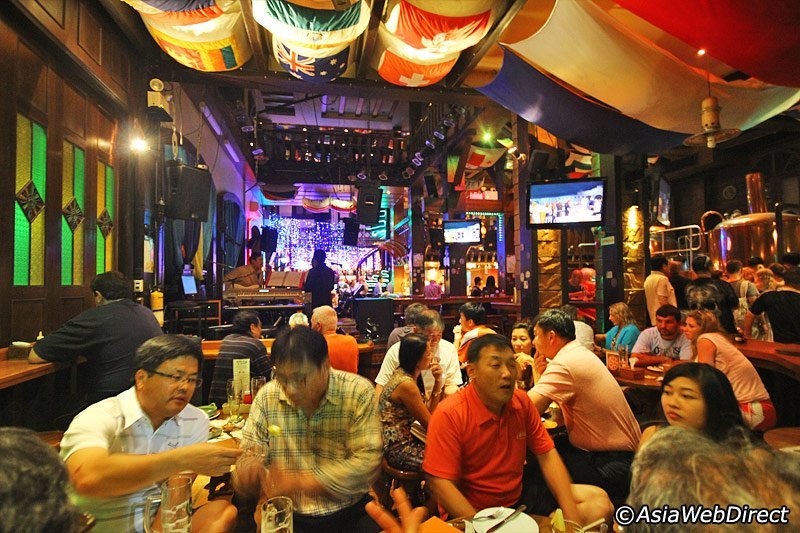 The long and thin layout of the bar is convenient for splitting the front bar area from the restaurant section in the rear. As you enter the bar, you are confronted with the stage to the left and huge brass brewing equipment to the right. Whether this is still used or merely for decoration is unclear but Hopf definitely brews its own beer…somewhere. The music is loud and the atmosphere is lively so it's the best place if you want a classic bar room experience. Further back, there are more dining tables and the music is less intrusive so it's favoured by people wanting a bite to eat and a friendly chat.

Opening Hours: 14:00 - 02:00

219 Beach Rd
Pattaya City
Bang Lamung District
Chon Buri 20150
---
Reviews (0)
No reviews yet.