Wat Tham Seua
Wat Tham Suea is located at tambon Muang Chum, 4 kilometres beyond Wachiralongkorn Dam.
Recommended for
Adults
Families
The Temple is built in a mixed, splendid Thai-Chinese style and enshrines a huge Buddha image.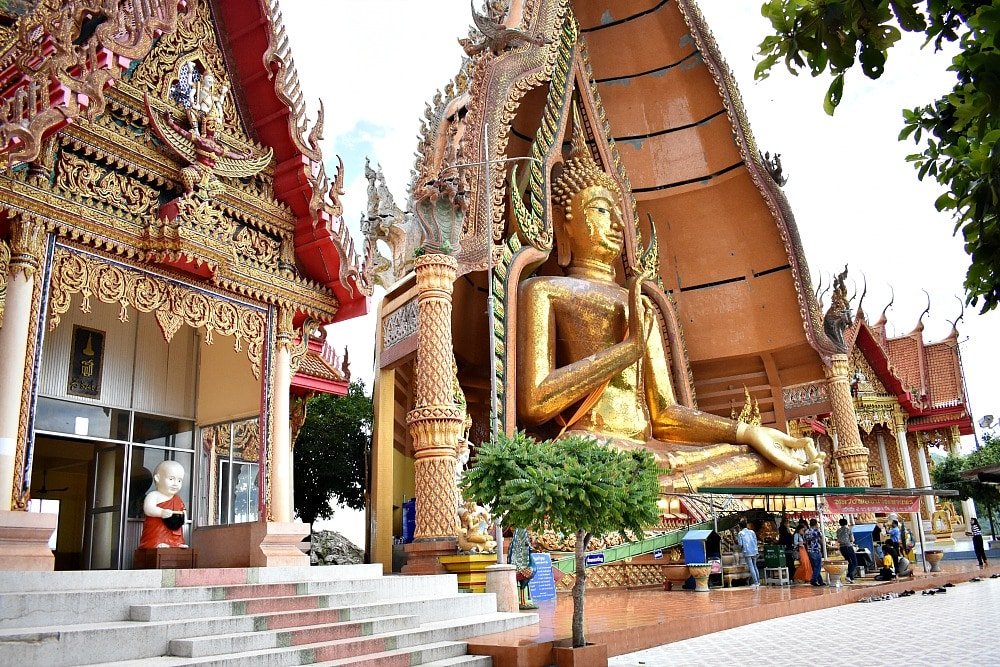 Located not far from Tham Khao Noi Temple in Ta Mueang district, Wat Tham Suea is famous for is spacious space, the sacred gilded Buddha Images, which is Kanchanaburi's largest, and interesting architectural style influenced by Chinese arts.

Opening hours: Daily 8.00 pm-5.00 pm
http://www.tourismthailand.org/See-and-Do/Sights-and-attractions-Detail/Tham-Suea-Temple--4984

Muang Chum
Tha Muang District
Kanchanaburi 71110
---
Reviews (0)
No reviews yet.