Wat Klang Wieng
This is a must-see temple, for its striking architecture and ornate relief decorations.
Recommended for
Adults
Families
Kids
Located at the epicentre of Chiang Rai City, Wat Klang Wieng houses the original city pillar shrine as well as a spectacular temple complex built in a contemporary Lanna style.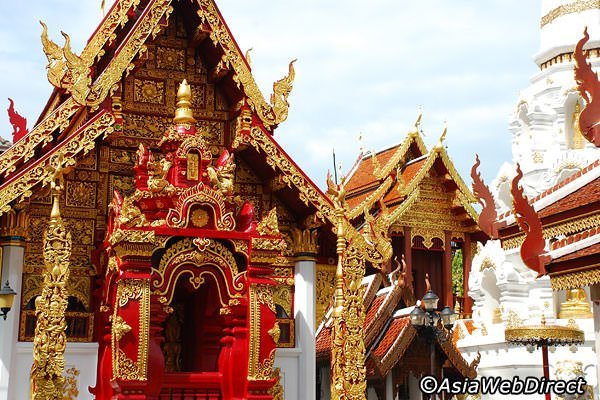 Built in 1432, the temple boasts ornate grillwork, roof finials and gilded decorations on its vivid red façades – a peculiar colour for temples. It was not always so peculiar looking, however, as the temple underwent extensive renovation after a storm brought down several main structures in 1903, including the main chapel (ubosot) and assembly hall (wiharn). A stupa (chedi) was then added to the temple compound; it rests on a three-tiered octagonal base, guarded on all sides by elephants in full court regalia. On each level, there are small niches housing golden Buddha images or amulets – a typical characteristic of northern-style chedis.

Location: Corner of Rattanaket and Uttarakit Roads, three blocks northeast of the Clock Tower
How to get there: Hire a songtaew or rent a motorcycle

Wat Klang Wiang Chiang Rai ถนน Uttarakit
Mueang Chiang Rai District
Chiang Rai 57000
---
Reviews (0)
No reviews yet.