Tuk Tuk Club
Join the Tuk Tuk club and take the unique opportunity to drive a classic three wheeler Tuk Tuk down the rural roads of Chiang Mai and neighboring Mae Hong Son province.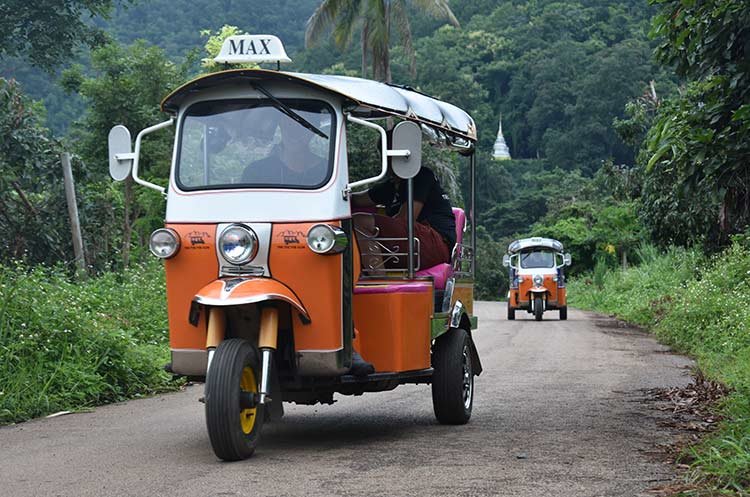 It's a fun experience to drive a Tuk Tuk yourself and a chance to see the mountains, forests and hill tribe villages of the North away from the crowds.


Drive a real Tuk Tuk

After a short driving training, you will drive your own Tuk Tuk, in Thai known as sam lor or three wheeler, through the beautiful natural surroundings of the North. Once a common sight in cities across Thailand, the classic Tuk Tuk is a motorized version of a bicycle rickshaw.


North Thailand away from the crowds

Get to experience North Thailand away from the crowds. Drive your Tuk Tuk on narrow rural roads through small villages and enjoy the views of local farms, forested mountains, hill tribes villages, terraced rice fields and Buddhist temples.

The Tuk Tuk adventures provide a chance to experience life in the rural areas of North Thailand away from the touristy areas.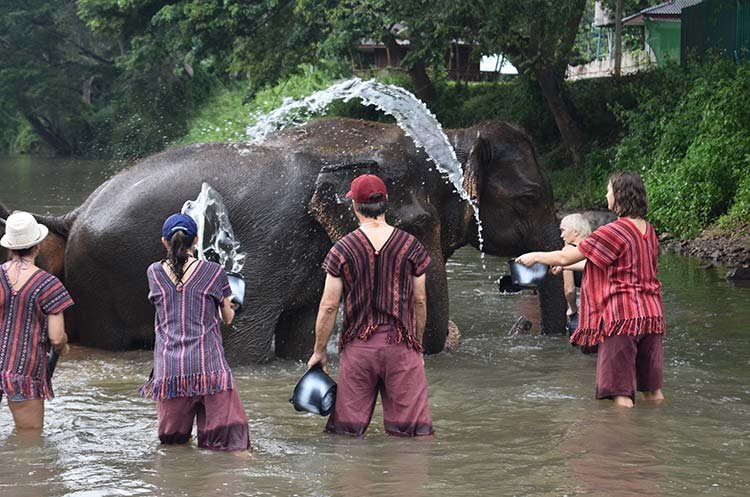 Tuk Tuk adventure activities

With each Tuk Tuk adventure come a number of activities like trekking in the forest, bamboo rafting, visiting hill tribes villages or feeding and bathing elephants in an elephant sanctuary. Check the details of each adventure to see which activities are included.


Feed and bathe elephants

A great experience is to spend time with elephants at the Mae Wang elephant sanctuary, a large area where the animals can roam around free.

Prepare food for the giant animals and feed it to them yourself. After that, walk the elephants together with their mahout to the river to bath them by throwing buckets of water over them.


Bamboo rafting

Enjoy the beautiful natural surroundings of the North floating down river on a bamboo raft. The ride is a relaxing one at a slow, comfortable pace on a local stream without rapids.


Trekking in the forest

Much of North Thailand is mountainous and covered with forest. Depending on the adventure you choose you will be trekking in the forests of Doi Inthanon National Park or around Pai in Mae Hong Son province.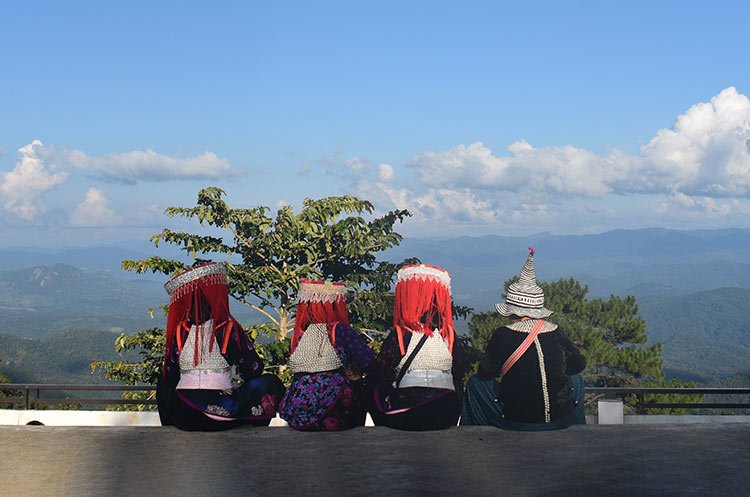 Visit hill tribes villages

Many different hill tribes live in the mountainous areas of Chiang Mai and Mae Hong Son. Each tribe has its own colorful dress, culture, beliefs and even language.

On the longer adventures you will meet hill tribes as the Karen and the Lahu and even spend the night in a Karen hill tribes village. Several hill tribes grow coffee beans. Sample some fresh coffee brewed from locally grown coffee beans.


Tuk Tuk adventures

With the Tuk Tuk club you have a choice of a one day, three days, five days or eleven days adventure driving a Tuk Tuk in rural North Thailand.

Every adventure starts with transfer from Chiang Mai city to the Tuk Tuk base camp in Mae Wang. Here you will have time to get familiar with your Tuk Tuk and receive some driving training.

There is an English speaking guide with every adventure. On the multi day adventures there is a second guide and an extra vehicle to transport everyone's luggage.

---
Reviews (0)
No reviews yet.