The Village Farm to Cafe
This beautiful restaurant is located directly next to Keeree Mantra, right outside the city centre and is among the most popular restaurants in Kanchanaburi.
The whole setting, atmosphere and the quality of the food is something that attracts all types of visitors, from travellers to local Thai. In the back of the restaurant, there is a melon farm as well as a large grass field with a pond where visitors can walk or cycle around. Where its neighbour restaurant Keeree Mantra is specialized in Thai food, The Village Farm to Cafe is focussed on Western food and Japanese-inspired desserts often served with homegrown melon. The following dishes are highly recommended.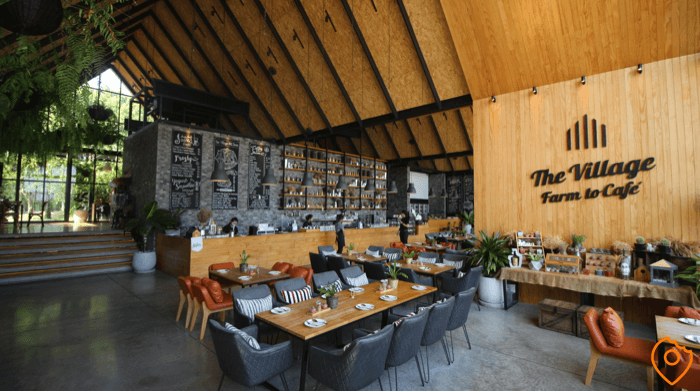 The Pizza Termite Mushroom (395 THB) is by far the most delicious pizza we tried in Kanchanaburi. First of all, the crust is a perfect size and has the perfect crisp. Secondly, it's topped with the earlier mentioned Kanchanaburi mushrooms, which have such a strong flavour.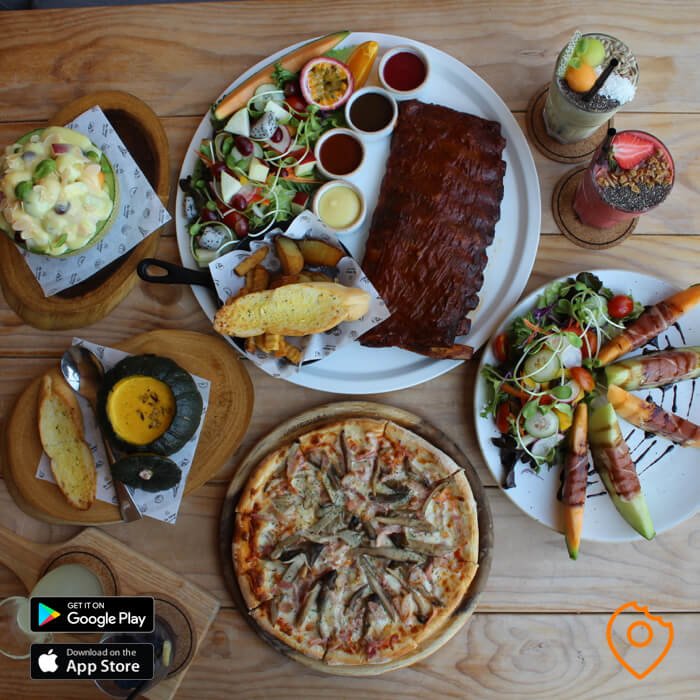 The second highly recommended dish is the Baby Spare Ribs The Village BBQ Texas L (695 THB), which is a large, highly flavoured and tender barbecue sparerib served with four different dips, salad, good fries and garlic bread. If you do have room for dessert, make sure to check out the Apple Caramel Crumble Brioche (220 THB), which was our favourite dessert we tried here.

ทล 323 Sangchuto Rd
Nong Bua
Mueang Kanchanaburi District
Kanchanaburi 71190
---
Reviews (0)
No reviews yet.