THC Rooftop Bar
THC Rooftop bar is the original rooftop bar in Chiang Mai offering views of Chiang Mai's old city and Doi Suthep Mountain.
While the THC rooftop bar is not the only rooftop bar in the city, it remains popular with backpackers and younger tourists. The THC stands for the chemical in marijuana that produces the drug's effects but at the THC Rooftop Bar there are no drugs available, only alcohol, fruit smoothies and some Thai food dishes. The name is used to suggest that the bar is a reggae bar and the music ranges from reggae to dance, trance and even drum'n'bass all in one night. It's certainly loud and boisterous all night long, with a mostly backpacker clientele who are very friendly and in the mood to dance.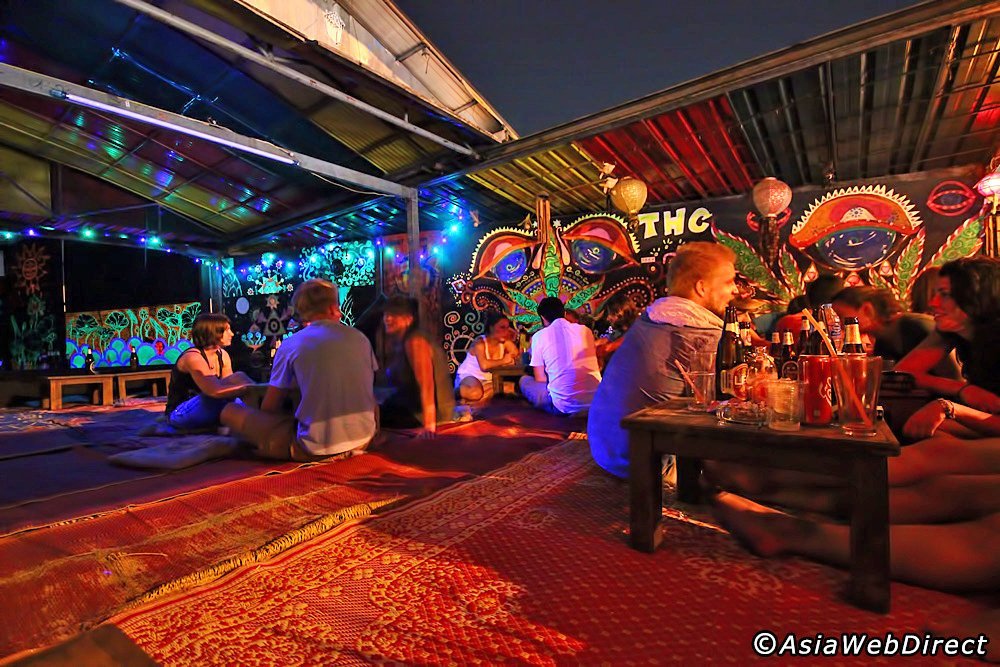 The THC rooftop bar is just outside the city moat and Thapae gate, a few doors down from McDonalds. The entrance is hard to locate and is just an empty shop house with impressive graffiti showing the way to the Rooftop Bar. There is no lift at THC Rooftop Bar only lots of wooden stairs, but you can hear the music from the staircase. The THC Rooftop Bar is often described as looking like a treehouse as there is lots of wood decoration, small wooden tables and pillows on the floor. There is a relaxed atmosphere and customers always talk to people other tables. The THC Rooftop Bar is also a good place to dance with a small dancefloor open all

19 Mun Mueang Rd
Tambon Phra Sing
Mueang Chiang Mai District
Chiang Mai 50300
---
Reviews (0)
No reviews yet.