Tara Buree
When you look up reviews on the internet, this restaurant does not always get the highest ratings. When digging deeper into these reviews, you will notice that not everyone likes the type of food they serve.
That's because this restaurant serves traditional Thai dishes that you won't easily find elsewhere and in my opinion, does not get the recognition it deserves. If you have tried a lot of Thai food in your life and you are looking for unique dishes, I would highly recommend giving Tara Buree a try.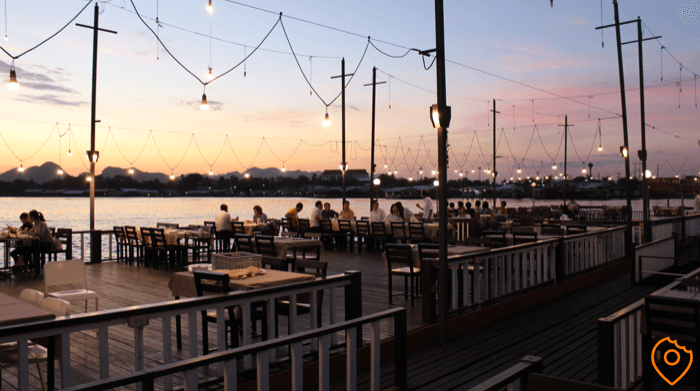 There are two dishes that are highly recommended and cannot be found outside of Kanchanaburi. The first one is the Kanchanaburi Signature Spicy Mushroom Salad (480 THB). This salad is made with the famous Kanchanaburi mushroom that only grows in Kanchanaburi several months per year. At this restaurant, they made a traditional spicy salad with this local ingredient. The second dish is the Crispy Fried Small Fish (190 THB), a dried and deep-fried local fish that only swims in the nearby waters of Kanchanaburi and served with a soy sauce. The fish is much crunchier than you expect!

Other recommended dishes at Tara Buree are the Spicy Chinese Kale Stem Salad with Shrimp, the authentically flavoured Spicy Red Curry with Redtail Fish (220 THB) and the Deep-Fried Fish with Fish Sauce (300 THB).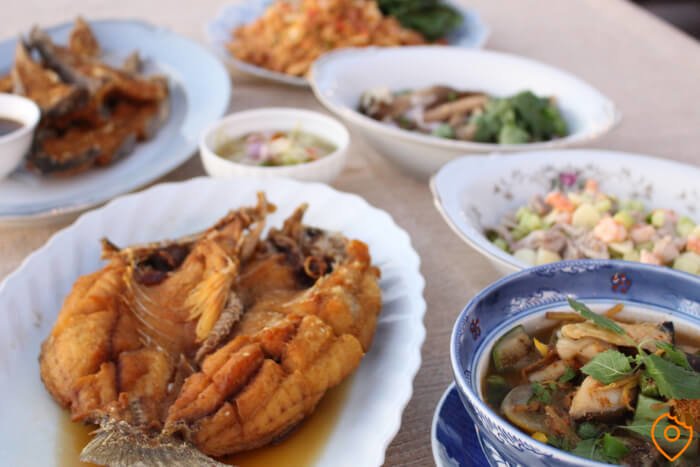 More information about this restaurant, including opening times, location, menu and ratings can be found on the TopTravelFoods review page of Tara Buree Restaurant.

48 Songkwai Rd
ต.ปากแพรก อ.เมือง Kanchanaburi 71000
---
Reviews (0)
No reviews yet.