Ta Puy Noodle
When you're in Sukhothai, one of the must-do's is trying the regional speciality, the Sukhothai Noodle.
What makes Sukhothai Noodles different than other Thai noodles is the use of thin-sliced green beans, small pieces of salted turnip, ground peanut and is sweeter and sourer than regular Thai noodles. If you ask locals where to find the best version of these noodles, the majority will direct you towards Ta Puy Noodle, although there are plenty of other Sukhothai Noodle restaurants that are always packed with hungry locals. Nonetheless, we can assure you that Ta Puy Noodle serves (one of) the best Sukhothai Noodles and visiting this local gem is highly recommended.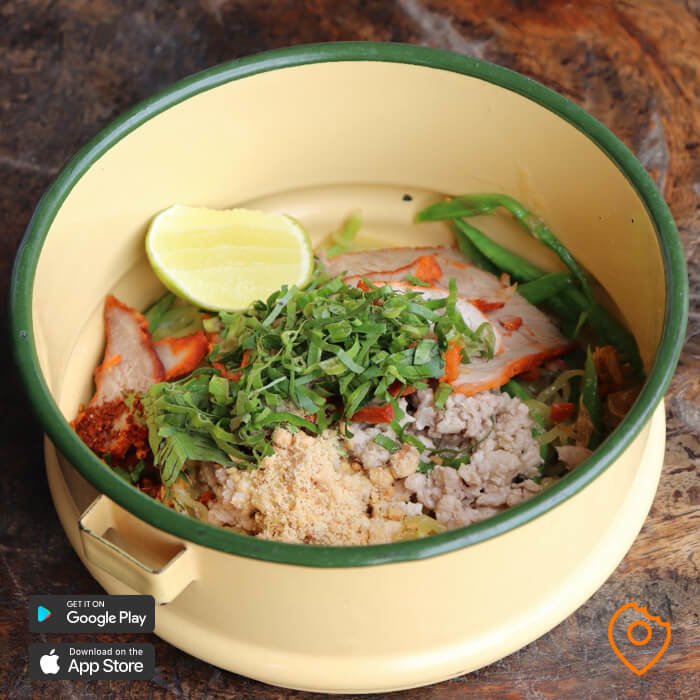 Highlights are Sukhothai Noodle Soup (40 THB) and the Sukhothai Noodles Dry (40 THB). In every Sukhothai Noodle restaurant, there is a soup and a dry version available of these famous noodles. The dry version has much more texture than the soup version, but the flavours of the soup are better mixed because of the soup itself. Ta Puy Noodle is located right between Old Sukhothai and New Sukhothai, which is a bit hard to reach if you don't have your own transport.

Ban Kluai
Mueang Sukhothai District
Sukhothai 64000
---
Reviews (0)
No reviews yet.