Suvarnabhumi International Airport
Bangkok Airport (Suvarnabhumi International Airport) is Thailand's biggest airport and is one of the coolest transport hubs in the world.
The facilities are excellent and there are daily flights to every continent. Around 58 million passengers travel through Suvarnabhumi Airport every year. It's the international arrival point in Thailand and a major transfer hub for Southeast Asia.

Transport to and from the airport is quick and easy and the main arrivals and departure halls are welcomingly bright and airy. Bangkok International Airport is about 26 km outside town. But it's easy to get to Bangkok city centre, either via the Airport Link or taxi – be warned of traffic jams during weekday rush hours, though.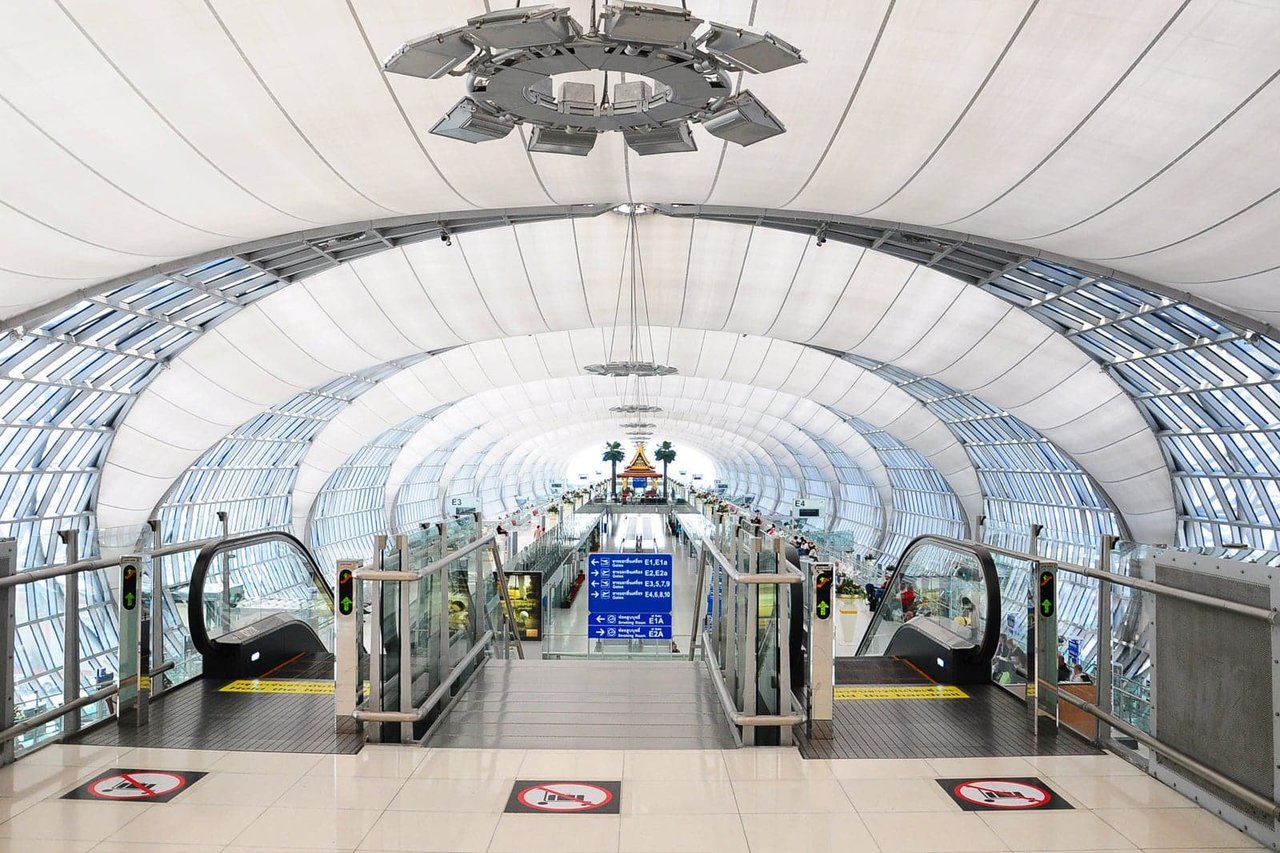 Bangkok airport arrivals, departures, and transits - what to expect

Departures

All departures at Bangkok Airport are handled at the airline check-in counters on the 4th floor. Domestic check-ins are from Rows B to C. Row A is dedicated to Thai Airways' Royal First Class and Royal Silk passengers. For international departures, proceed to Rows D to W. Always be prepared to arrive at least 2 hours before international departures or an hour before domestic departures.

Arrivals

Your arrival at the main terminal building may be through a terminal gate or bus gate, depending on your airline and flight route. For bus gates, you'll be brought to within a few hundred metres of Immigration (on the 2nd floor) whereas, via the terminal gates, you may have to walk for quite a bit before getting to Immigration. There are plenty of restaurants, phone shops with SIM cards, and ATMs outside customs in the arrivals hall at Bangkok Airport.

Transit

Transit passengers will need to proceed to the airline checkpoints located on the same floor of Bangkok Airport. If you have many hours to spare until your next flight and would like to catch up on sleep, proceed to the 4th floor (do not pass through Immigration) and check yourself into the Louis Tavern Dayrooms in Concourse G. Otherwise, you can browse the duty-free shops or have a meal. Many regional cuisines are available in the departure terminal, mostly franchises.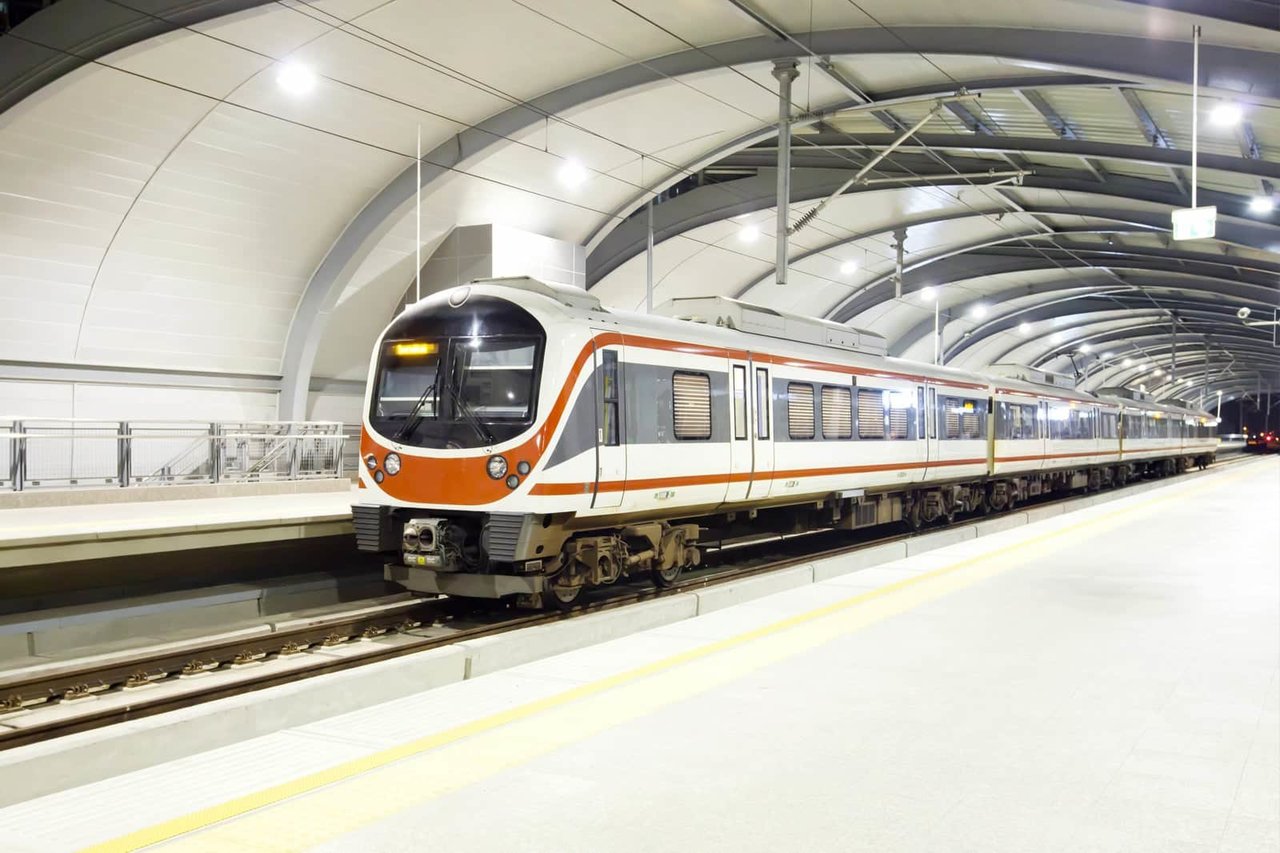 Bangkok Airport Link

The Airport Rail Link is a smart alternative to the airport's express buses or taxis. The two SA Express routes can get you to the airport (or downtown) in 15-18 minutes.


Bangkok car rental

For maximum convenience and safety during your stay in Thailand, rent any one of 12 types of car from no less than 12 locations around Thailand – including from the Bangkok airport. Likewise, you can have your car delivered to you and your flight met. It's maximum convenience with minimum effort.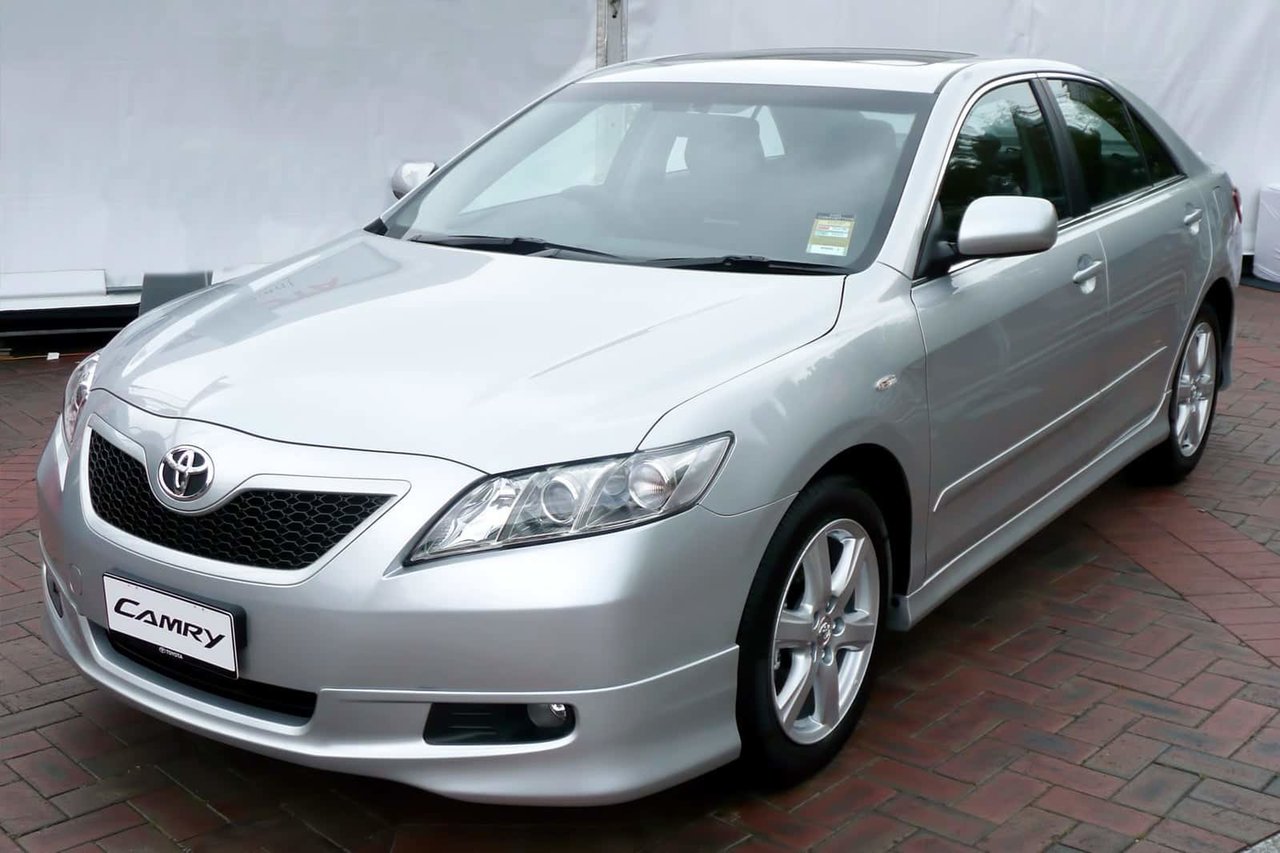 Suvarnabhumi Airport transfer services

Convenient, reliable and safe, Bangkok transfer services provide a comfortable ride to the airports as well as other major destinations in and out of Bangkok.

Commuting from or to Suvarnabhumi International Airport, which is 30 km east of downtown Bangkok, can be hassle-free when you book one of the exclusive limousine services from the airport. A wide range of limousines and routes are available to transport you to downtown areas and surrounding tourist destinations, including Pattaya, Hua Hin, Cha-Am and Pranburi.

Choose your vehicle from an extensive lineup of limousines, from Japanese sedans to European luxury cars and commuter vans, accommodating from 2 to 8 people. Save yourself the hassle upon arrival and breeze easily through the airport arrival hall.


Fast track services

Fast track services enable you to get from the arrival gate, through immigration and customs to your limousine without standing in line – and in less than 20 minutes!

With the fast track service at Suvarnabhumi Airport, a designated agent will escort you and your bags from the arrival gate, through the FAST TRACK immigration – no need to stand in line – and your luggage will be waiting for you at the other end. Customs is another breeze-through.


Other transport options

The Airport Shuttle Service is available free of charge for passengers commuting inside Bangkok Airport. The Express Line runs between the main terminal building (Entry Gate 5 of both the Arrival and Departure Halls) to the Public Transport Terminal. There are 4 other local lines that make stops throughout the airport. Service is available 24 hours.

Metered Taxi
From the Arrival Hall on the 2nd floor, you'll need to take an elevator down to the 1st floor to find the designated taxi stands at Entry Gate 4. Simply queue up and tell your final destination to the booth officer, then a taxi driver will escort you to his vehicle. Please note that you need to pay the driver an extra 50 baht courtesy fee, on top of all tollway fees and the final taxi fare. Taking all these fees into account, it should cost you a total of 350-400 baht for a 40-minute ride to downtown Bangkok. Service is available 24 hours.

Airport Express Bus
The Airport Express Bus, at 150 baht flat rate, is probably the best deal if you are heading to one of the destinations along the 4 available routes: Silom Road, Sukhumvit Road, Khaosan Road and Hualampong Railway Station. The journey should take about 45 minutes. For detailed route information, contact the service counter located on the 1st floor, at Entry Gate 8. The service runs daily from 5am to midnight.

Airport limousine
Most travellers consider this a rip-off. But if you prefer a 1st-class car journey, this is the only way to go. From the arrival hall, locate the nearest service counter (all on the same floor), and choose from the 8 available vehicles. The rates vary according to the type of vehicle and the distance. For a 40-minute trip to downtown, Silom, Rajathewi, Sukhumvit or Phayathai, the flat rates start from 950 baht in an Isuzu MU-7 to 1,200 baht in a Toyota Commuter or London-style cab to 2,200 baht in a BMW 7 Series. Service is available 24 hours.

Public bus
If you don't mind a little hassle and have time to spare, public buses are the cheapest way to get to downtown. Outside the Arrival Hall, at Entry Gate 5, locate the Airport Shuttle Service stand and hop on the express shuttle to get to the Public Transport Centre outside the main terminal building. Choose your bus from the 11 available routes. The rates are 24-35 baht, depending on the distance. Each bus makes from 6 to 8 stops along the way, so the journey will take more than an hour. Please note that only some routes operate 24 hours.

Public van
Compared to public buses, these vans make fewer stops and offer a little more comfortable ride. You'll need to take the express airport shuttle service to the Public Transport Centre. Choose from the 9 available routes. Rates range from 25-70 baht. Please note that most routes do not operate 24 hours.

Car rental
You'll find Avis, Hertz, Budget, National and Master car rental counters at the International Arrival Hall (between Entry Gates 7 and 8). Service is available 24 hours.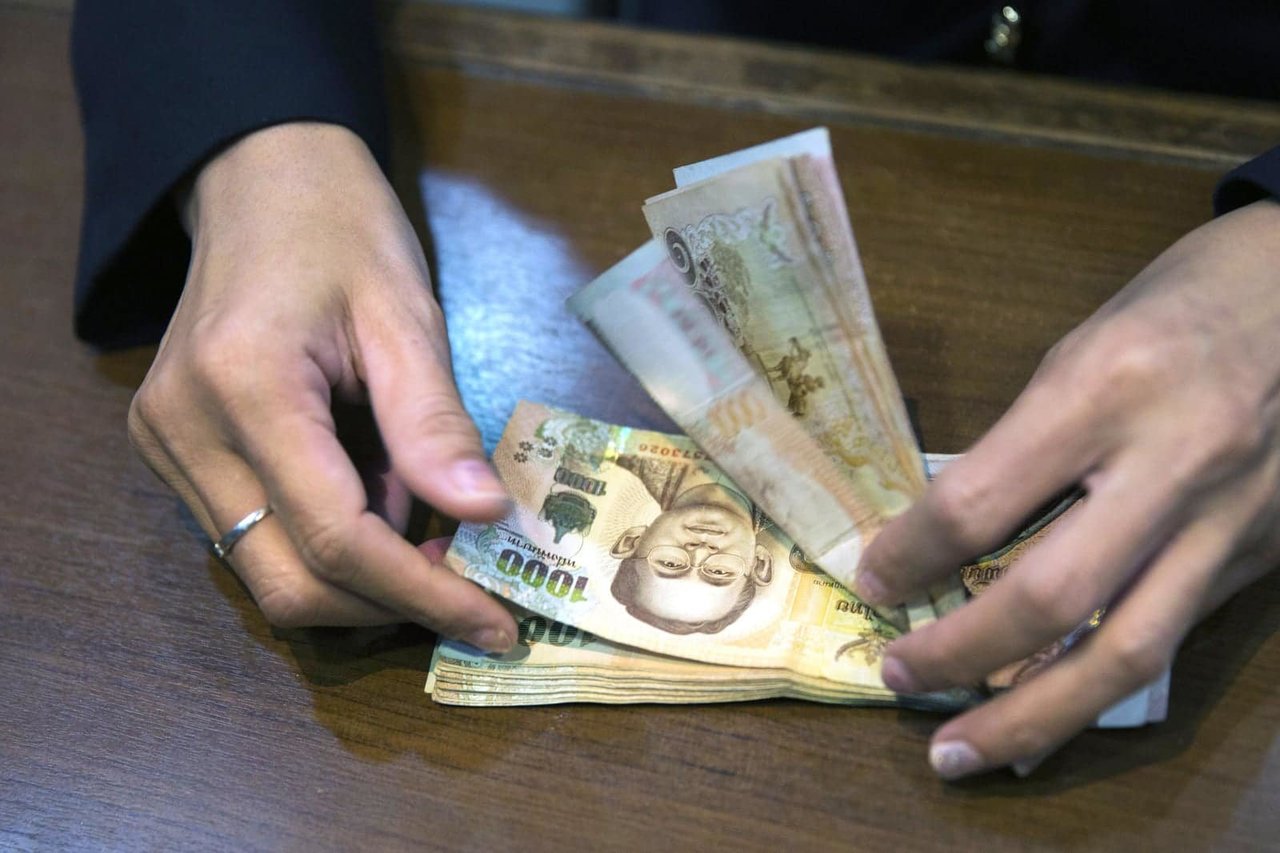 Money exchange

Money exchange counters and ATMs are located along the 3 walls of the Departure Hall (4th floor) and everywhere throughout the Arrival Hall (2nd floor) – all open 24 hours and provide acceptable rates.

You'll also find a few on the 3rd floor, at both ends of the hallway. Banks can be found at the western end of the Departure Hall (open 24 hours) and on the 3rd floor.
Bag deposits

If you need to leave your bags in a secure place, the deposit counter operated by Chubb is your safest bet. Rates start from 100 baht for 24 hours, then 50 baht per every extra hour.

You can find Chubb deposit counters at the International Departure Hall (behind Row P) and the Domestic Arrival Hall (Entry Gate 4). Service is available 24 hours.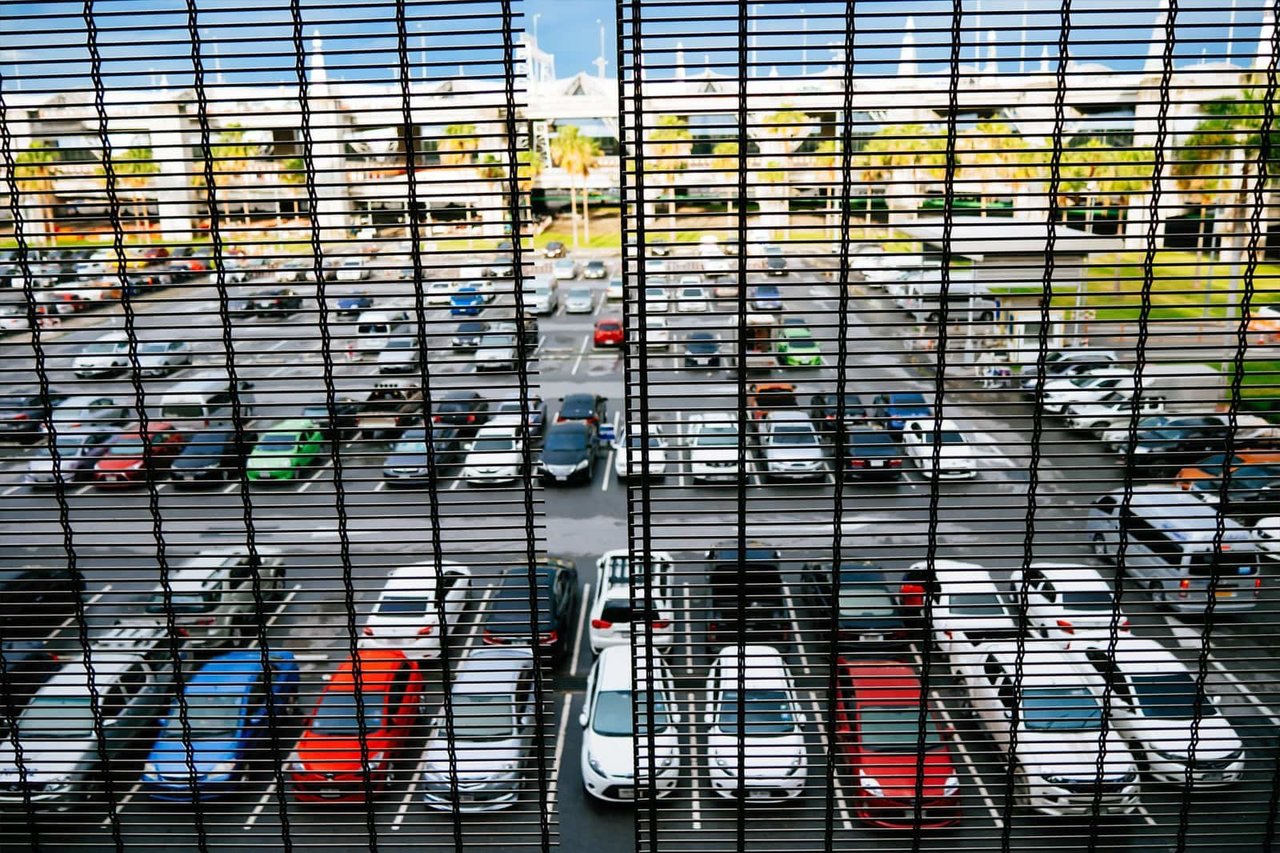 Parking at Suvarnabhumi Airport

Short- and long-term parking is available at Bangkok International Airport. Car Parks 2 and 3, for short-term use, are indoors and are opposite the main terminal building. The 5th floor of both car parks connects directly to the 3rd floor of the airport terminal (Entry Gates 3 and 8, respectively).

Parking fees are relatively expensive, at 50 baht for 2 hours and go up to 250 baht for 7 hours or more. Adjacent to Car Parks 2 and 3, the outdoor Car Parks 1 and 4 provide additional parking spaces when needed.

The long-term car park is outdoors, opposite the Public Transport Centre, which is a way off from the main terminal building. If you park here, you'll need to take the internal airport shuttle (free of charge) to get to the airport terminal. Parking fees start from 20 baht per hour and go up to 140 baht per day.
Airport tax

For international departures, the 700 baht tax is already included in the price of your air ticket.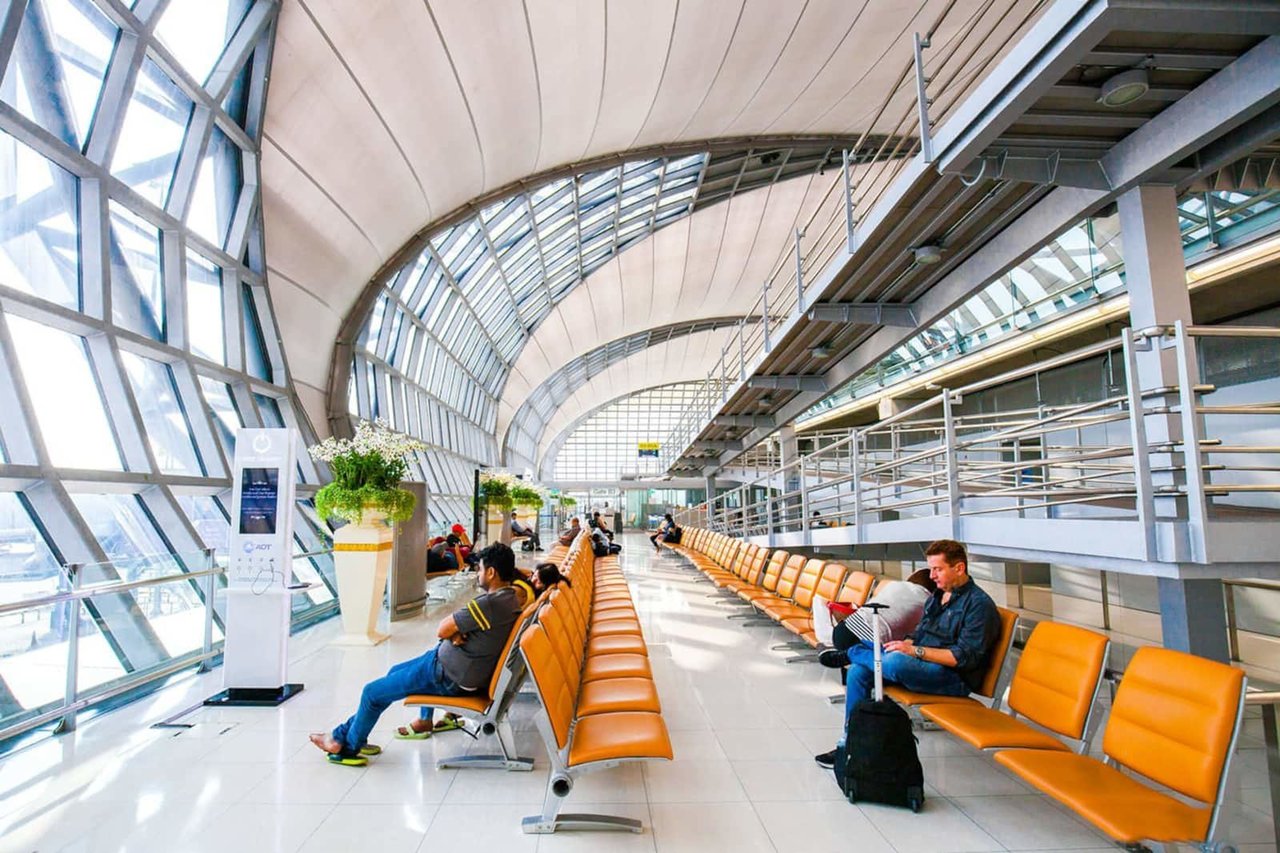 Communications, IT and postal services at Bangkok Airport

Internet kiosks, web phones and local and international payphones are available throughout the airport. International and local phone cards are for sale at Family Mart. Local mobile phone operators – DTAC, AIS, TRUE – have prepaid SIM cards for sale and phone rentals are available at their service counters at the International Arrival Hall (Entry Gates 5-7).

CAT Telecom
The CAT Telecom shop at the International Departure Hall (behind Row U) provides Internet and general business services such as photocopying, faxing and printing. Service is available 24 hours.

Departing passengers who have passed through Passport Control and who are inside the Passenger Hold Room can connect to the Internet via one of the 126 Internet kiosks with a CAT logo on it. This service is free, but only for a specified duration per connection.

Internet hotspots
Free wireless Internet access is available once you are inside the Passenger Terminal, but only for a specified duration per connection. You can obtain a username and password from any Information Desk located inside the International Departure and Arrival Halls.

Postal service
Located at the International Departure Hall, next to the CAT Telecom shop, the Post Office operates a small kiosk for EMS, packages, stamps and general postal services. The Western Union booth is also here.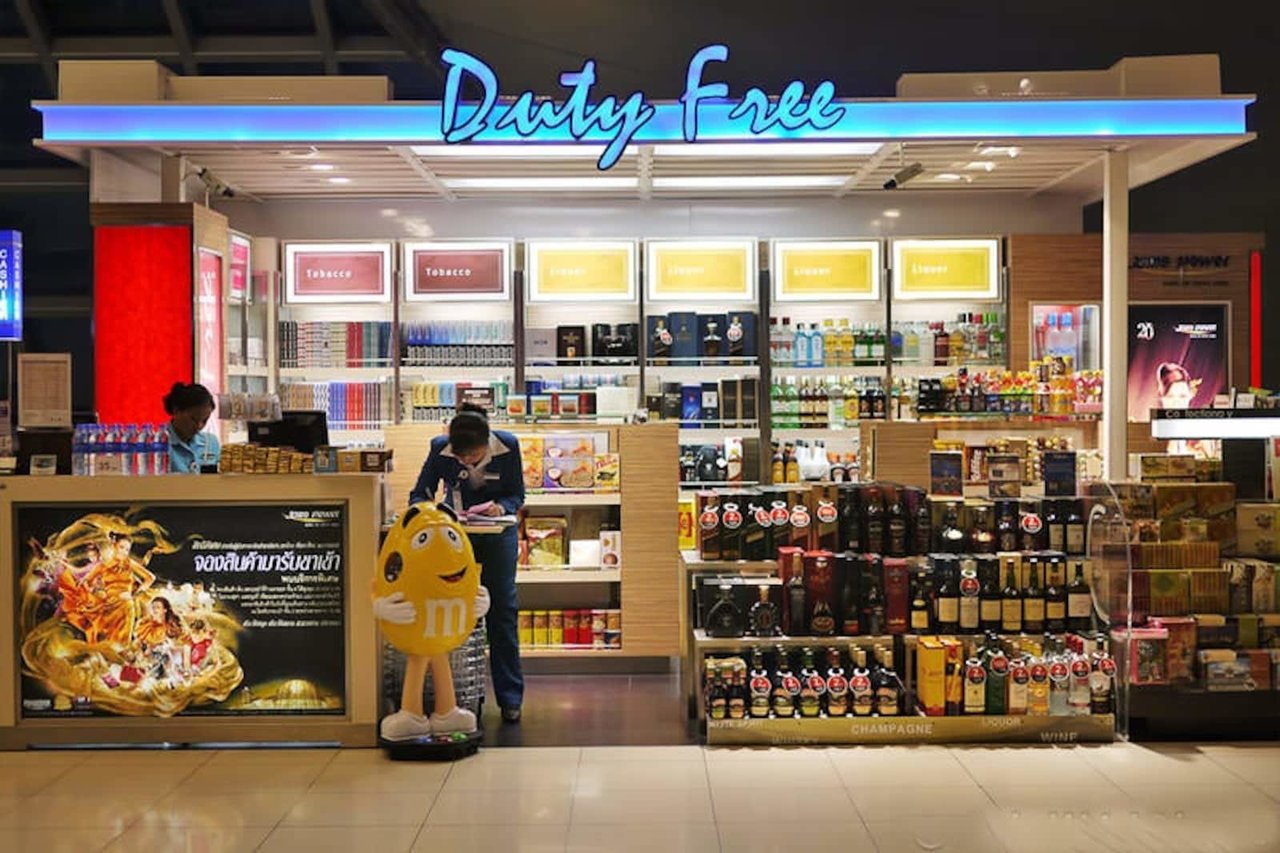 Shopping at Bangkok Airport

Suvarnabhumi International Airport has many shops. There's everything from designer brands to luxury labels to local handicrafts. There are more than 270 retail shops dotting the International Departure and Arrival Halls as well as the Transit Hall (on the 3rd floor). You'll find limitless possibilities when it comes to last-minute browsing or simply window shopping.

A shopping tip: if you plan to buy local handicrafts at the airport, they'll cost twice the price you'd normally pay. For imported goods, such as liquor, brand-name luxury products, cosmetics or perfume, go right ahead – you've got the best deal in town here.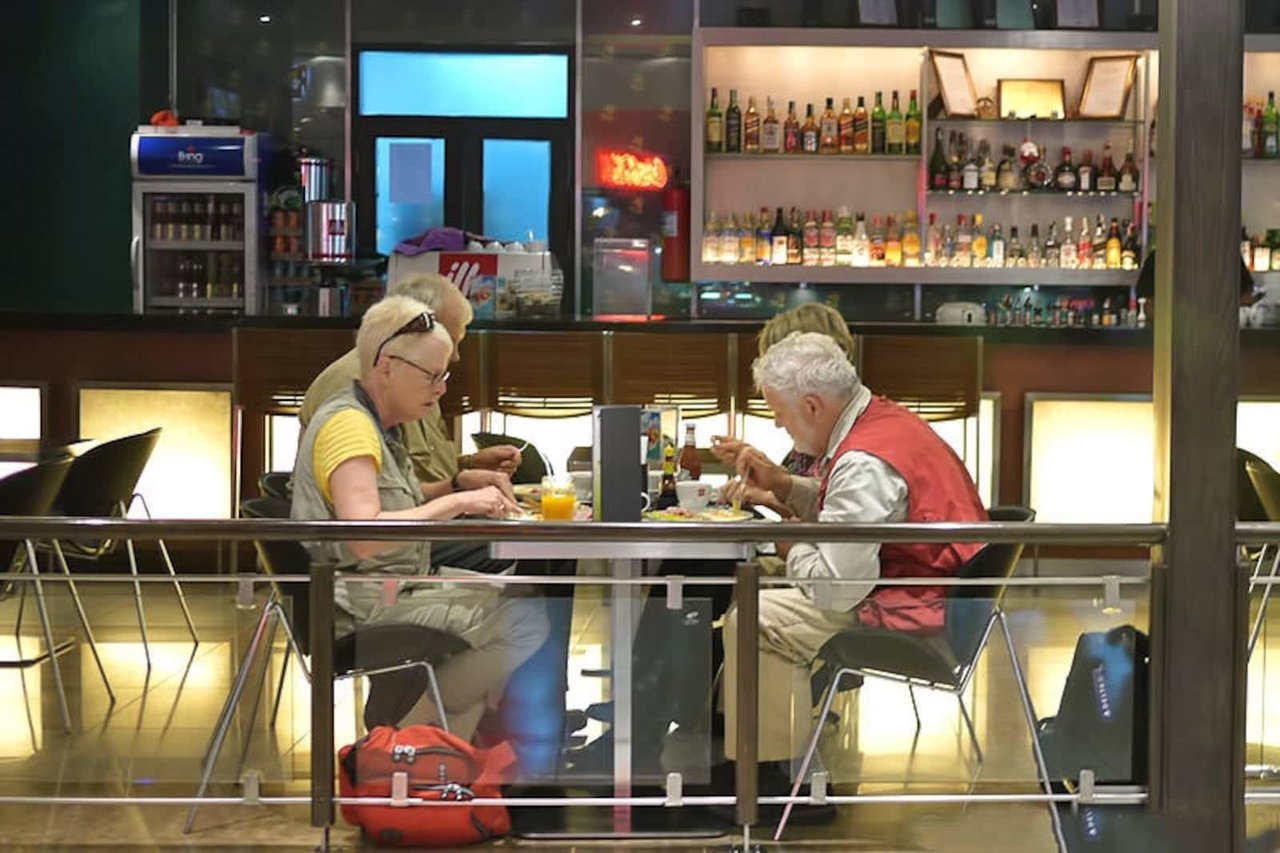 Dining at Bangkok Airport

When it comes to grabbing a bite, you won't be disappointed with the choices available on the 3rd floor. Here, you'll find everything from a healthy burger, a Thai bistro and sushi bar to gourmet coffee, dim sum and Italian pizzas. If you're not prepared to pay these prices, swing by The Miracle Food Village, near Entry Gate 5, for relatively cheaper fare.
Other services and facilities at Bangkok Airport

Hair salon
Spa and massage
Information desks
Medical care (provided by Samitivej Srinakarin Hospital and Bumrungrad International)
Pharmacies and mini-marts
Tour service
Muslim prayer rooms
Monks' reception room
Luggage wrapping service
Book and magazine Kiosks
Souvenir shops
Meeting points
Smoking areas
Transit hotels
VAT refund for tourists
Lost and found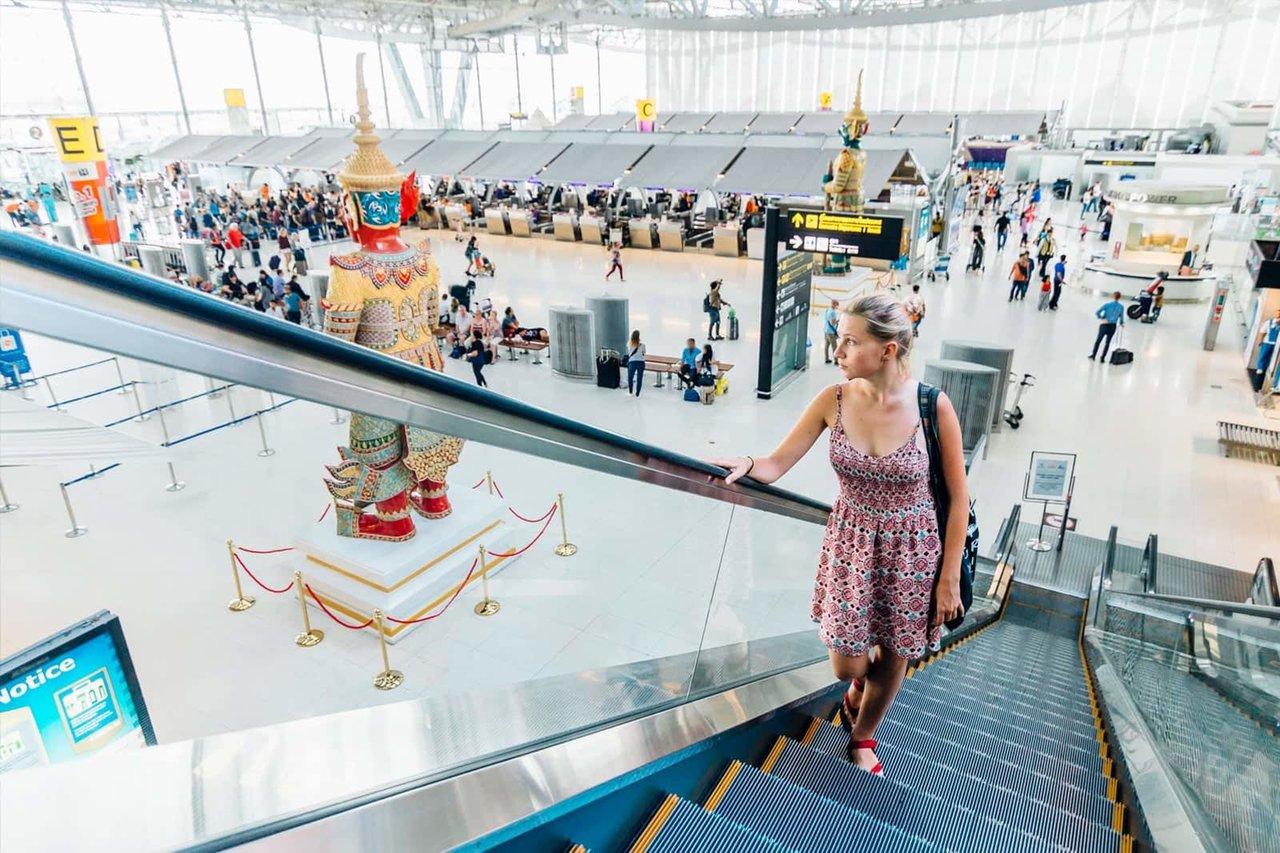 999 Soi Mu Ban Nakhon Thong 1
Nong Prue
Bang Phli
Samut Prakan 10540
Thailand
---
Reviews (0)
No reviews yet.