Supicha Pool Access Hotel
Another amazing luxury hotel in Phuket which as you can already assume, is all about the pool!
As you can see from the photo, the pool stretches along with the whole property almost and you can possibly jump into the pool from every single room. With that being said, if you are the "pool person" no need to look further.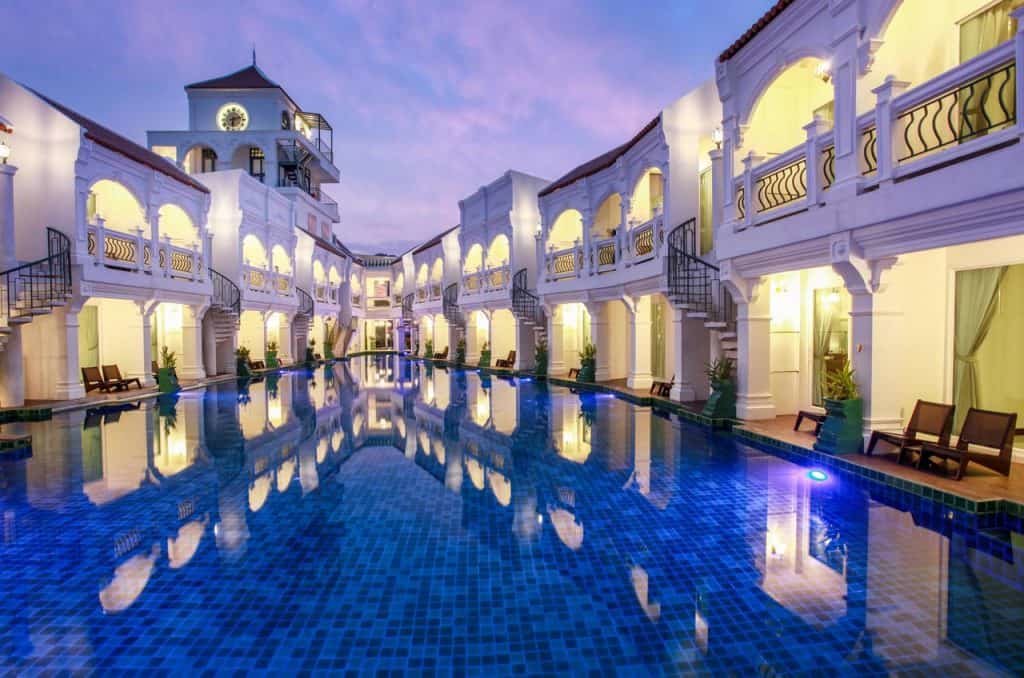 Supicha has 5 stars and it's well rated on booking.com. The accommodation comes with a buffet breakfast, AC, desk, wardrobe and flat-screen TV, private bathroom and access to gym & fitness center. The hotel has a great location as well. You can make it to the airport in around 20 minutes and visit some of the Phuket's highlight in less than 5 minutes. For example, the famous Chinpracha house Thai Hua Museum is only 11km away from the Supicha Pool Access Hotel.

Ko Kaeo
Mueang Phuket District
Phuket
---
Reviews (0)
No reviews yet.