Sunday Walking Street Chiang Mai
The Sunday Weekend Walking Street is easily the most popular shopping experience in Chiang Mai. A vibrant spectrum of art, crafts, music and food – with handmade quality goods and souvenirs that echo the spirit of Northern Thailand.
The Sunday Walking Street serves as a venue for all kinds of local events, from dance recitals to beauty pageants and the sois (lanes) on either side of the main road feature stages and performance spaces. It starts at ThaPae Gate and runs all along Ratchadamnoen Rd, for around one kilometre. As the name suggests it takes place every Sunday from 16:00 until around midnight. The road is closed to traffic during this time, and as one of the most popular tourist attractions in the city, it does get busy.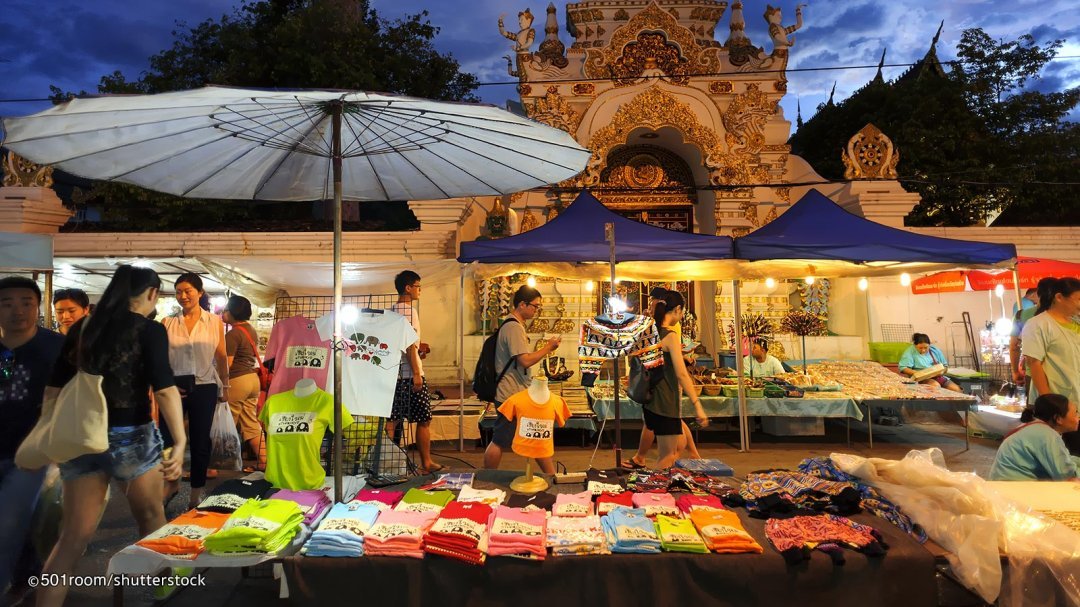 Sunday Walking Street Highlights

The items on offer lean more towards handcrafted products rather than the variety of mass produced brick-a-brack on display at the night bazaar, although there are plenty of hill-tribe vendors peddling the usual assortment of tourist trinkets. Remember that friendly bargaining is acceptable, especially if buying more than one product from a stall.

Temples on either side of the road become food courts where you can sample everything from fried rice to deep-fried crickets and there are tons of refreshment stalls set up along the road. The fresh fruit juice stands are a real treat and the kid in you will be delighted with a pancake on a stick, complete with a depiction of your favourite cartoon character, lovingly rendered in jelly.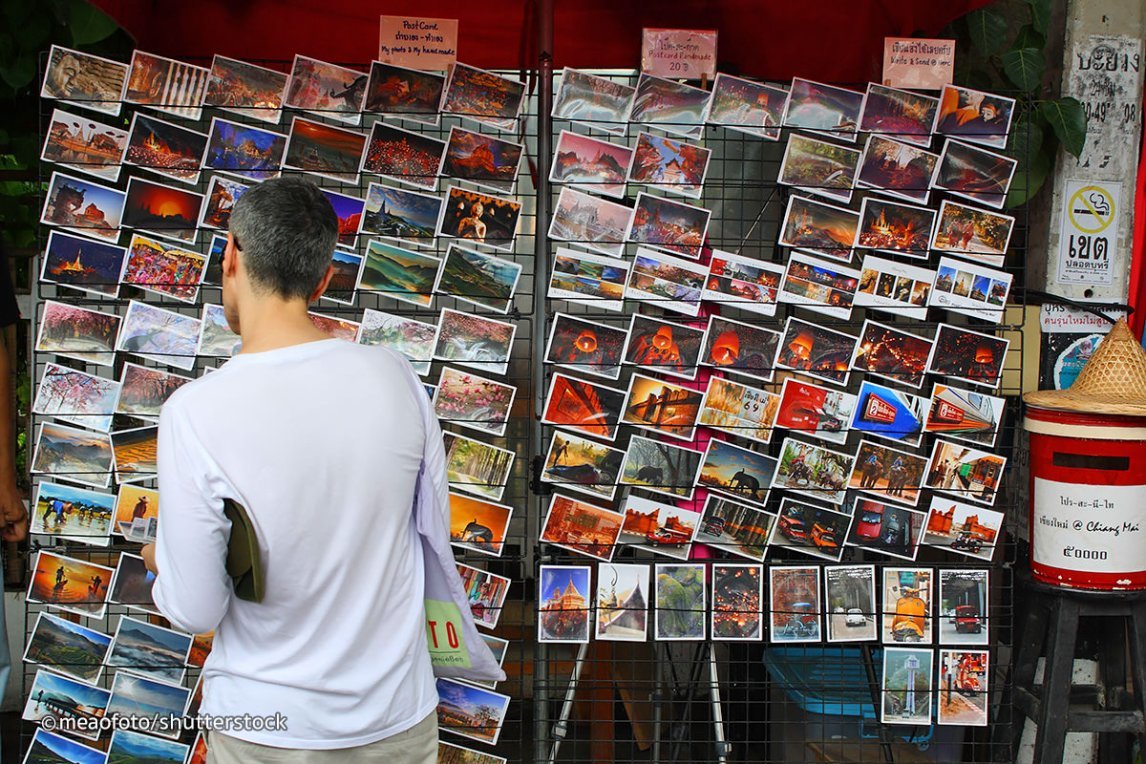 With so much to see (and buy) at the weekend market your feet are bound to get tired. Fortunately, there are plenty of places where you can sit down and get a relaxing foot massage for next to nothing.

Take a stroll in the soft light of dusk while sipping on fresh fruit juice, browsing handicrafts and snacking on random delicacies to the lilting accompaniment of traditional Thai music being played by street buskers. While air-conditioned malls offer a pleasant escape from midday heat, the outdoor markets, the Sunday Walking Street near Tha Phae Gate will undoubtedly be a highlight of your trip.


Opening Hours: Sun 16:00 – 24:00
141 Rachadamnoen Rd
Tambon Si Phum
Mueang Chiang Mai District
Chiang Mai 50200
---
Reviews (0)
No reviews yet.