Suan Pakkad Palace in Bangkok
Palace and Museum in Ratchathewi
Recommended for
Adults
Families
Kids
Attraction type
Sightseeing
Suan Pakkad Palace is a place to find visions of Thailand you thought long-since vanished in Bangkok. It's a well-tended tropical garden with serene ponds surrounding 8 traditional Thai houses, each of which brims to overflowing with fine arts, antiques and oddities belonging to Prince and Princess Chumbhot.

In a spirit of sharing, they converted their traditional private residence to a museum back in 1952. Their philanthropic rationale was that, while treasured possessions are private property, they still constitute a part of mankind's heritage and should be made accessible to all. This jars slightly with the fact that what greets visitors first is an entirely unrelated addition built in 1996. The Chumbhot-Panthip Centre of Arts houses prehistoric Ban Chieng artefacts dating back to the Neolithic, Bronze and Iron Ages. These rare items of painted pottery, bronze weapons and tools, attest to a Southeast Asian civilisation that equals Egypt and Stonehenge in terms of technological and social advancement.


Take a journey into a forgotten time

The architectural centrepieces at Suan Pakkad Palace are the 4 Thai teak houses nestled between the front of the palace and the garden – a family heirloom dating from the 19th Century. Each was transported here from its original location in Chiang Mai and, like most traditional Thai houses, are 2 storeys high (each is interlinked by upstairs platforms, so you can walk sequentially between buildings without taking the stairs).

The first house contains musical instruments belonging to Prince Chimbhot's father, Prince Paribatra – a successful Thai composer in his own right. Rare drums, xylophones, gongs and 3-stringed fiddles are displayed. Highlights include a Gong Wong Yai, a bizarre-looking percussion instrument with 16 metal discs (each with a different pitch), and old vinyl records of a Bangkok orchestra performance in the 1920s. Upstairs is an eclectic gathering of relics from various periods of Thai and Southeast Asian history. Amid dusty muskets, swords and spears, a portrait of King Rama V, 3 Buddha images (2 in the Subduing Mara pose, 1 in the attitude of dispelling fear), and classic 7th-century Khmer statue the Torso of Uma stand out.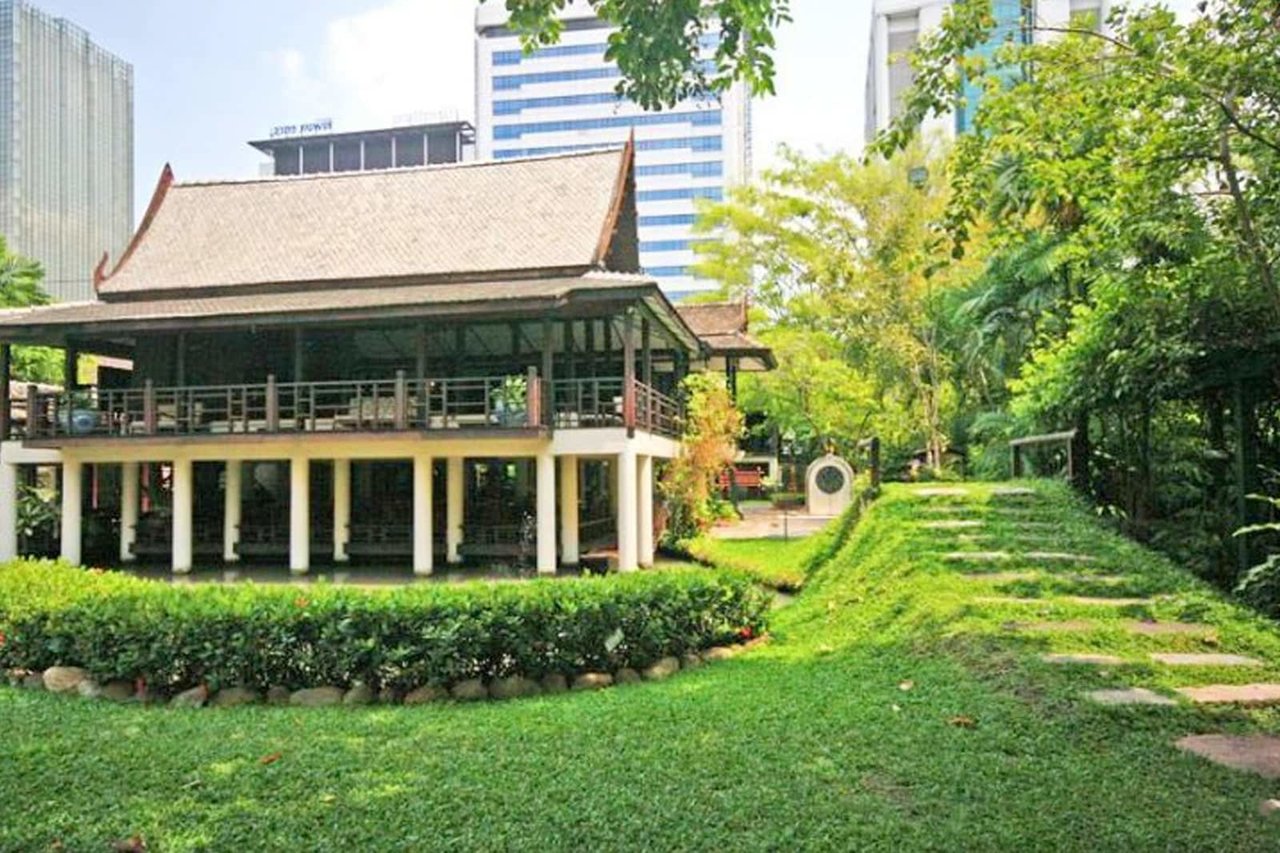 What to see at Suan Pakkad Palace

Houses 2 and 3 contain decorative items and furniture from daily life, including late 17th-century drawings, gilded book, and scripture depicting the life of Lord Buddha, 19th-century silverware, Benjarong porcelain, food containers and trays inlaid with mother-of-pearl, and ornate commemorative fans donated by Buddhist monks. There's also an exquisite model Thai throne with a palanquin and gold-stitched umbrella that once belonged to Prince Chumbhot's great aunt. The fourth house, with a balcony overlooking the garden, features a collection of Buddha images from different periods of Thai history.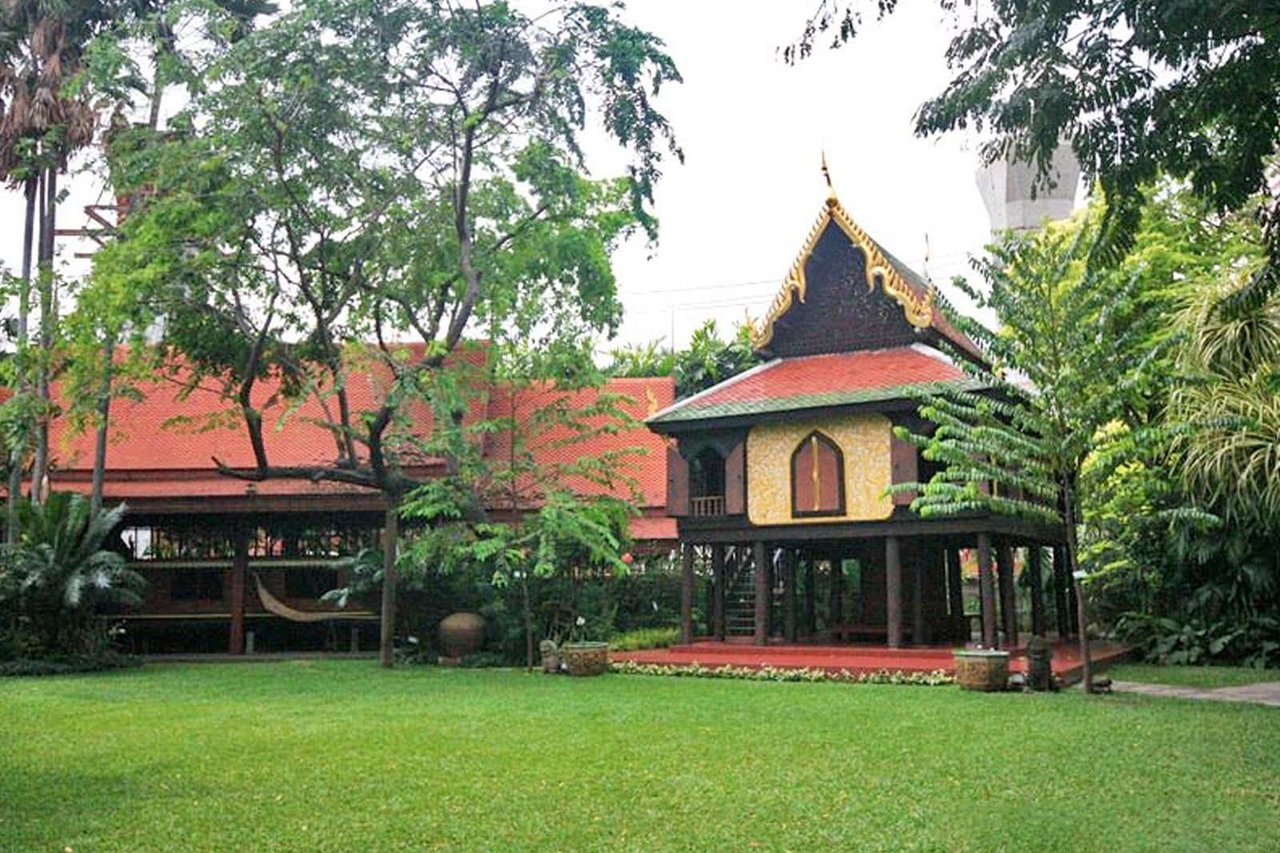 Suan Pakkad Palace highlights

Houses 5 to 8 are located to the west of the property. These contain, in sequence, prehistoric arts from Ban Chiang and a colourful collection of minerals, shells and fossilised fish, a small museum exhibiting the elegant Thai masked dance Khon (with full-sized masks, puppets and clay figurines on display), prehistoric artefacts from Kanchanaburi province (alongside Chinese-styled ceramic wares and terracotta sculptures), and some of the prince and princess' beautiful household items including glassware, silverware and porcelain.

The 17th-century Lacquer Pavilion is the star attraction at Suan Pakkad Palace. Tucked away quietly at the back of the tranquil grounds, it was originally located at a temple near Ayutthaya. The prince bought it in a sorry state as a birthday gift for the princess in 1959. Now fully restored, it's an exquisite example of Thai architecture, with richly carved gilded wood walls and an interior filled with lively Ramayana and Buddha mural paintings drawn in gold on black lacquer. Next to this is a wooden barge Prince Paribatra used for King Rama V's royal processions.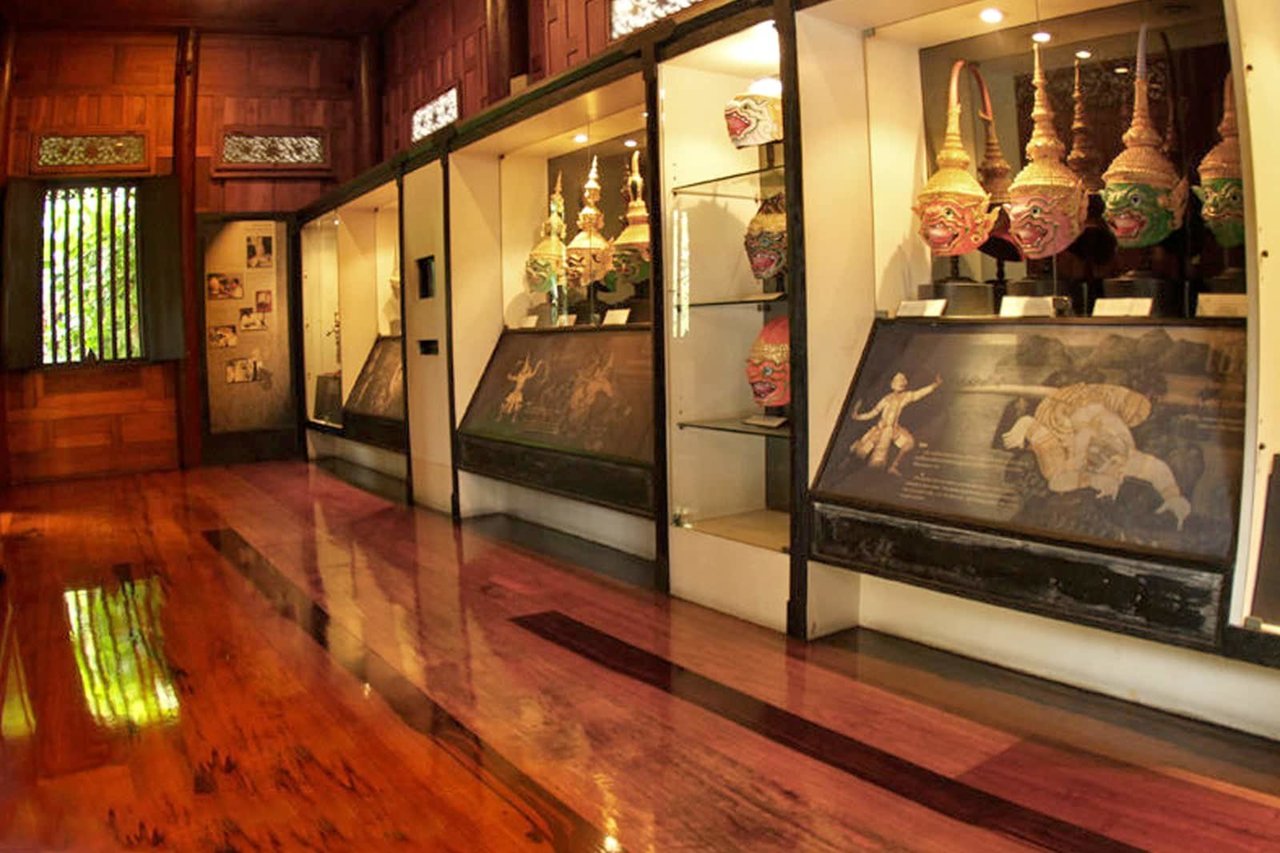 Open: Daily from 9am to 4pm

352-354 Si Ayutthaya Road
Phaya Thai
Ratchathewi
Bangkok 10400
Thailand
---
Reviews (0)
No reviews yet.