Somtum Sukunya
Somtum Sukunya is located close to Wat Mahathat, the most visited temple in Ayutthaya. The restaurant is tidy, the service is prompt and the food is amazing.
It's a great place to have lunch during your temple run. The friendly owner recommended us their specialities. As the name of the restaurant already suggests, they make amazing som tum (papaya salad). You can choose between nine different papaya salads and we tried the version with Crispy Catfish (100 THB). The combination of crunchy deep-fried fish and the sourness and freshness of the som tum is really good. Another amazing dish as the Stir-Fried Chicken and Cashew Nuts (120 THB). What made this version so special, was the fact that the chicken is coated in a thin crispy layer.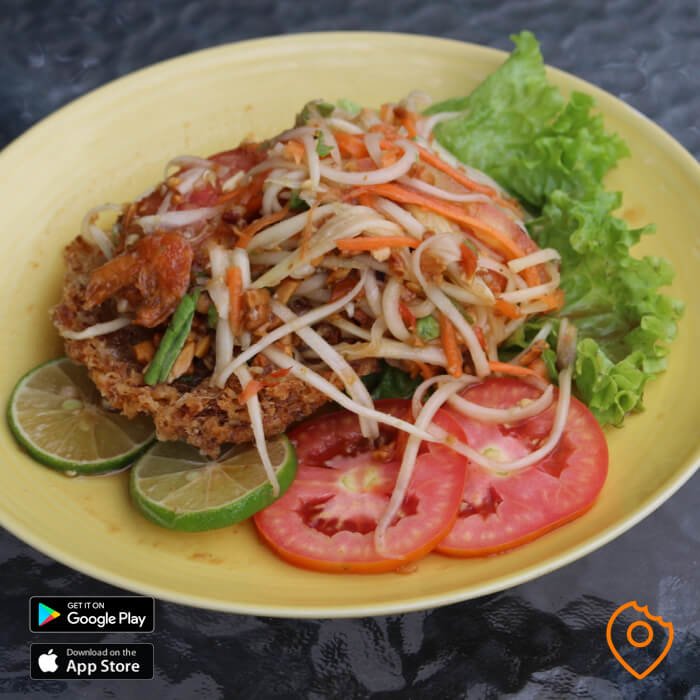 We also tried the Tom Yum Koong (120 THB), a spicy and herby soup with prawns in it. Keep in mind that this item is listed two times on the menu, with different price tags. The difference is the size of the prawns. The absolute highlight of the menu was the Grilled Beef (150 THB). The quality of the beef is amazing, but what's even better is the charcoal smokiness of the beef. The beef is served with a spicy dipping sauce, but the beef is already so delicious! Somtum Sukunya is highly listed in our article about the best restaurants near Ayutthaya Historical Park and therefore absolutely must-visit. More information, such as the location of this restaurant, opening times and other users' opinions can be found on the TopTravelFoods review page of Somtum Sukunya.

11/7 Phra Nakhon Si Ayutthaya District
Phra Nakhon Si Ayutthaya 13000
---
Reviews (0)
No reviews yet.