Soi Romanee in Phuket Town
Soi Romanee in the heart of Phuket Old Town connects Thalang Road with Dibuk Road. A walk along this 125-metre-long side street evokes Phuket's interesting history. Its name is also often spelt as Soi Rommanee or even Soi Rommani.
Recommended for
Adults
Families
Kids
Like many streets in Phuket's old quarter, there are lots of attractive Sino-Portuguese-style shop-houses. Some of the vintage buildings here have been converted into bars, guesthouses and cafés. You can enjoy an easygoing night out here. Bring along your camera!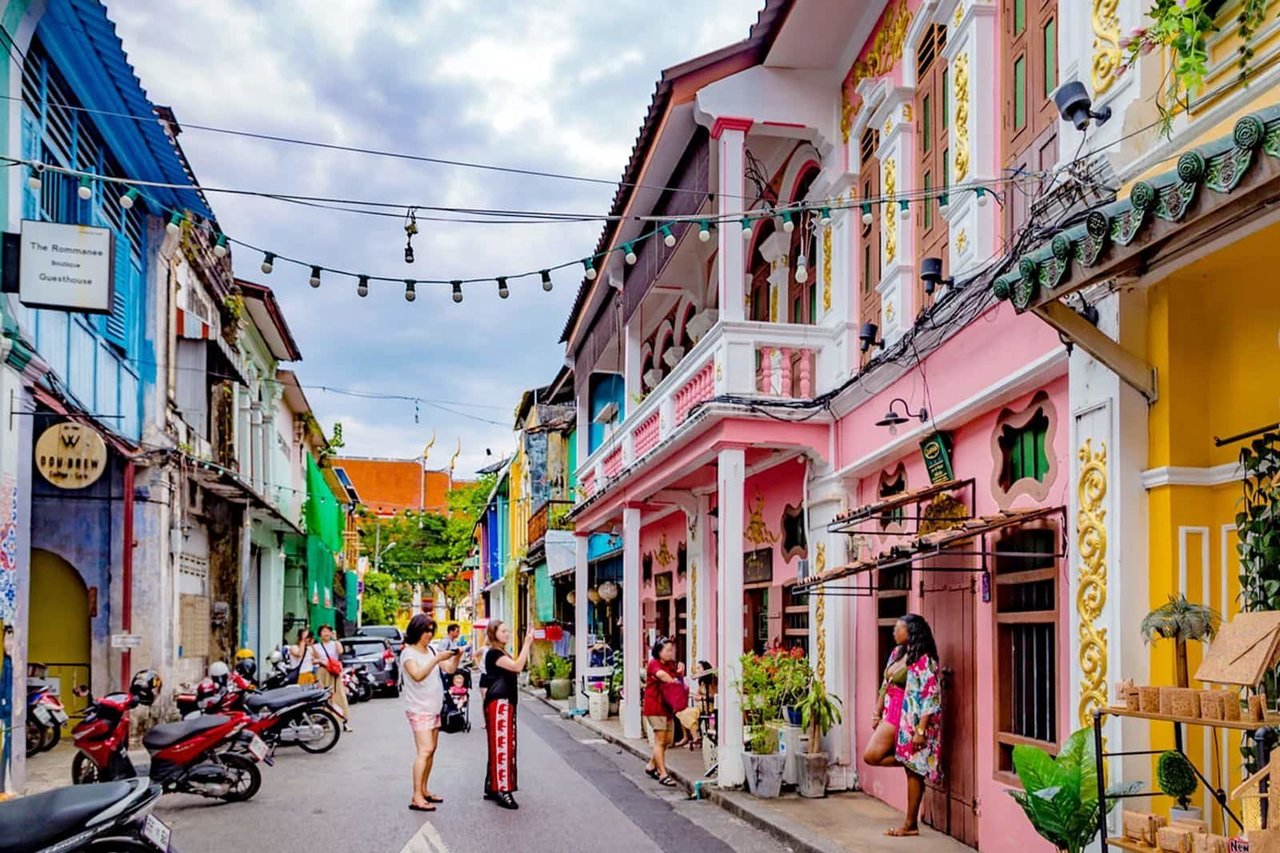 Soi Romanee highlights

This area is truly a hidden gem – full of colourful renovated buildings. Some local families have been living along this street for generations. Most of them have Chinese backgrounds, which is why many houses have cute little red Chinese shrines set high up on the outside walls to make it easy for them to pray to the deities before entering or leaving the house. The Wibunsin Hotel has been there for decades and is still going strong, even though there have been some better-looking and more comfortable budget guesthouses opening up over the years.

Glasnost is probably the most unusual venue around as it's not only a café but also an active law office. Most of the businesses around here start to become alive after 6pm. Soi Romanee also hosts a monthly live jazz show during the high season from November to April. It usually runs on the last Sunday of the month from 9pm to midnight.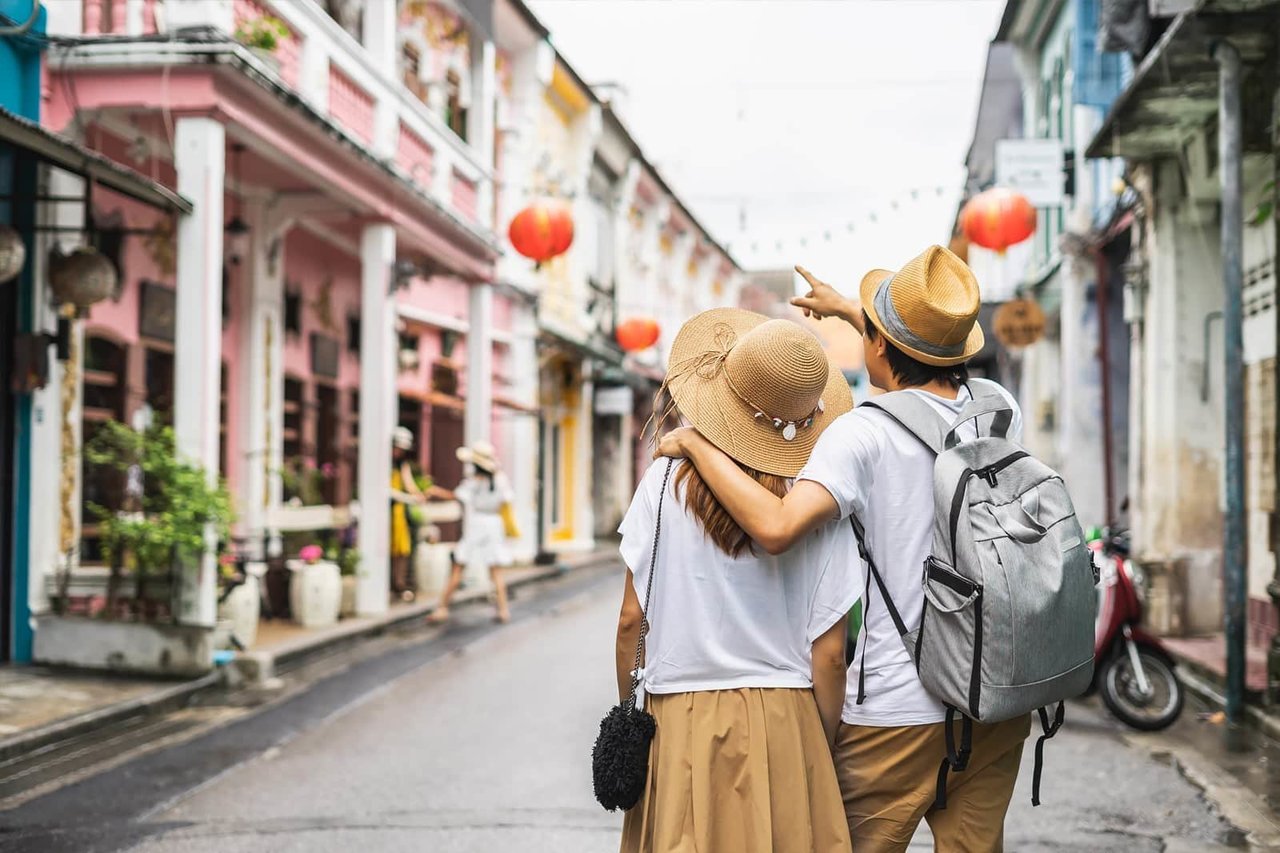 Good to know about Soi Romanee

Soi Romanee was once a red-light district for the many Chinese labourers who came to work the tin mines. The name of this soi is intriguing as rommani is an old-fashioned Thai word that has several meanings such as 'beautiful', 'adorable' and 'favourite'. Many Thais named their daughters Romanee following its lovely meaning, but the name Soi Romanee roughly translates to 'naughty with the ladies' because of its infamous history.

Nowadays, it's known as one of the most attractive and romantic lanes on the island as it was the first in the area to be renovated. It's common to see young Phuket couples around Soi Romanee, especially those who are getting married, dressed in full wedding regalia for their pre-wedding photoshoots.

Soi Romanee
Talad Yai
Muang
Phuket 83000
Thailand
---
Reviews (0)
No reviews yet.