Soi Buakhao
Soi Buakhao is increasingly known as the new Walking Street. Running all the way from Pattaya Klang to Pattaya South Road, the narrow road is somewhat less family-friendly than its more famous predecessor – which is saying something.
It attracts an older audience, so has fewer high energy night clubs. Instead, it has more beer bars, ladyboy bars and go-go bars than anywhere else in the city. Notable off-shoots include Action Street (where every single bar is a ladyboy bar) and Soi LK Metro (where the same can nearly be said about go-go bars, but there are also a few highly-regarded sports bars).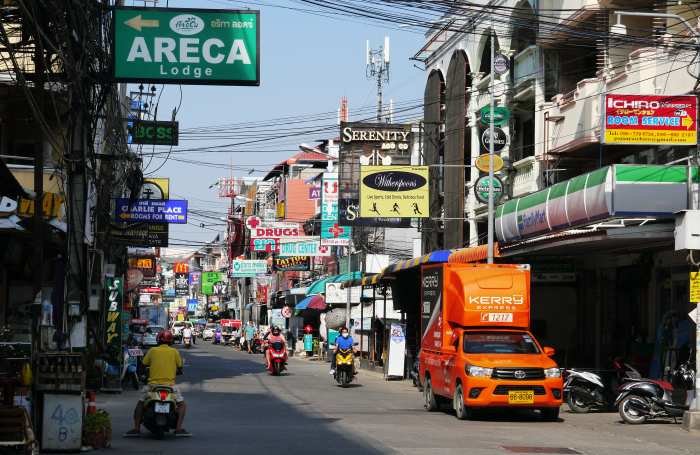 Soi Buakhao is a 1.7-kilometer road that runs south to north from South Pattaya Road (Pattaya Tai) to Central Pattaya Road (Pattaya Klang) and between 2nd Road and 3rd Road.

To the west, 2nd Road is a maximum of 370 meters, and to Pattaya Beach Road is approximately 650 meters. To the east, 3rd Road is an average of around 350 meters away.

Soi Buakhao (photo above) has a "main street" feel about it, despite there being no pavements, and that in many places, the road is barely wide enough for two cars.

It's really like a condensed version of Pattaya within Pattaya, with almost everything you need—especially regarding nightlife, accommodation, and food and drinks. And what Soi Buakhao does not have can be found not too far away.

Practically the entire length of Soi Buakhao is home to an array of shops and businesses, including many bars, restaurants, guest houses, and some of the most popular guest friendly hotels in Pattaya.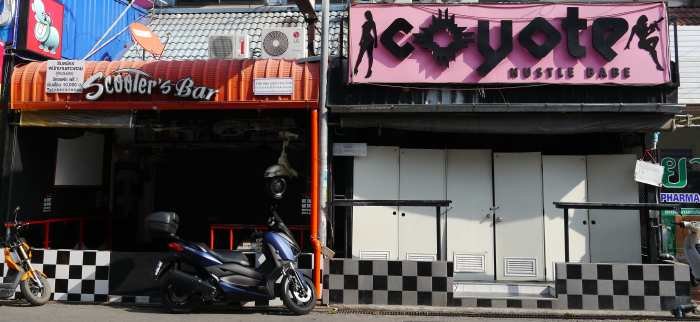 There are several beer bar complexes, like Action Street (photo above), and Tree Town on Soi Buakhao and the streets between Buakhao and 2nd Road.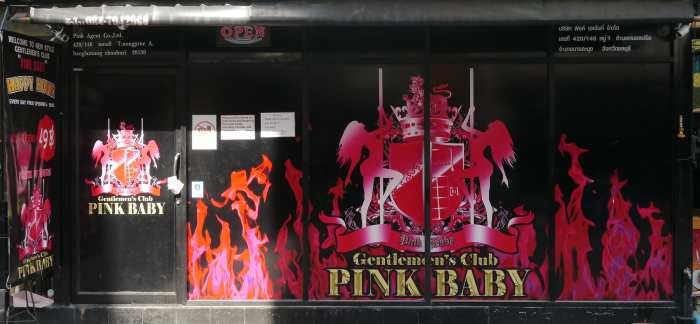 Besides beer bar complexes, there are lots of shophouse style beer bars-like the ones in the photo above-along the entire length of Soi Buakhao. They are a great place to chill out and watch life go by or to get friendly with the girls.

Due to price wars, happy hours, and special promotions, Soi Buakhao is home to some of the cheapest bars in Pattaya.The Soi Buakhao area, especially Soi LK Metro, is home to the largest number of gogo bars in Pattaya outside of Walking Street. There's every kind of bar on Soi Buakhao, including beer bars, agogo's, sports bars, music bars, and even gentleman's clubs (photo above).

Many of Pattaya's favorite restaurants, like Nicky's (photo above), Witherspoon's, and Cheap Charlies, are on Soi Buakhao. With restaurants like the Chunky Monkey (photo above) and Hungry Hippo serving breakfasts for less than a hundred baht, and lunches and dinners for under 150 baht, Soi Buakhao is one the cheapest places to eat in Pattaya. LK Metro (photo above) is an 'L' shaped alley on the corner of Soi Diana Inn and Soi Buakhao. Often dubbed as the new Walking Street, it's home to a large number of go-go clubs, sports bars, music bars, and cheap guest houses.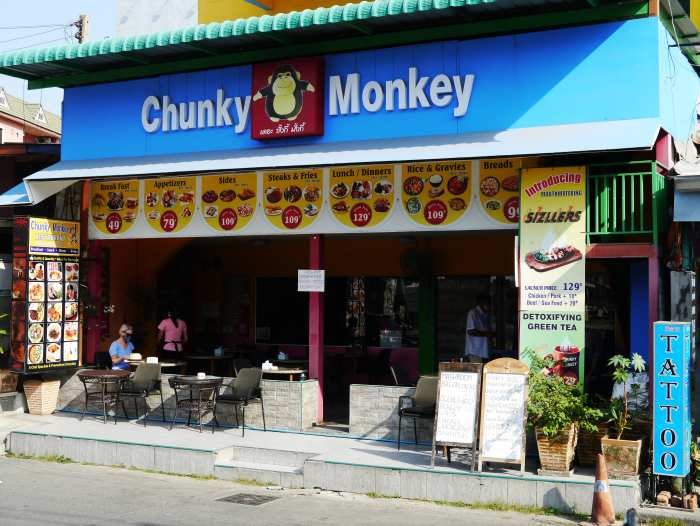 Soi Diana Inn (photo above) is an approximately 375-meter long street that connects Soi Buakhao to 2nd Road at about the halfway point of Soi Buakhao. Soi Lengkee (photo above) connects Soi Buakhao to 3rd Road, just a few meters south of the junction of Soi Buakhao and Soi Diana Inn. The (approximately) 260-meter long street is home to various bars, restaurants, massage parlors, guest houses, and various convenience stores and services.

Soi Chaiyapoon, also known as Soi Pothole, is just 35 meters north of Soi Lengkee and also connects with 3rd Road. Soi Chaiyapoon is home to the very popular Triangle Bar, numerous massage parlors, cheap restaurants and cafes, and several gay clubs.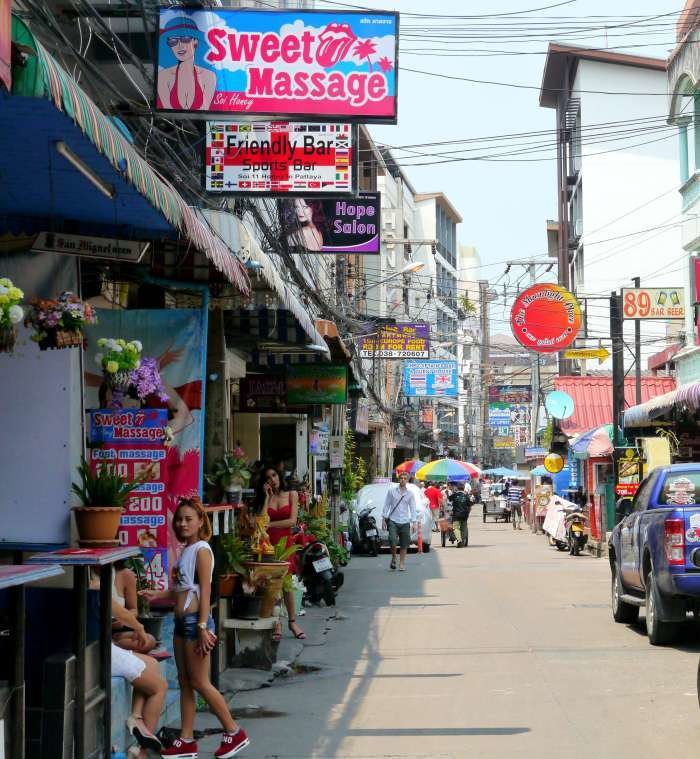 Soi Honey (Soi 12) is about 140 meters north of Soi Diana Inn and connects Soi Buakhao to 2nd Road. Soi Honey is home to many bars, guest houses, and hotels but is best known for its massage parlors—including soapy massage.

North of Soi Honey is Soi 9 (Soi Skaw Beach) and the popular Tree Town night market and beer bar complex—from where you can also access Soi Made in Thailand, which connects with 2nd Road close to Central Festival Beach shopping mall.

Around 360 meters north of Tree Town is Soi New Plaza, another street with a very popular beer bar complex, which you can also access via 2nd Road about 90 meters south of Soi 7.

Baht buses run in both directions on Soi Buakhao and Central and South Pattaya Roads, and you're never more than a short walk away from a motorcycle taxi rank.

So commuting up and down Soi Buakhao and getting around Pattaya from Soi Baukhao is very convenient and cheap.

The location right in the heart of Pattaya, cheap accommodation, cheap food and drink, and nightlife within walking distance make Soi Buakhao the perfect place for singles on a budget in Pattaya.

Muang Pattaya
Amphoe Bang Lamung
Chang Wat Chon Buri 20150
---
Reviews (0)
No reviews yet.