Sinvana Restaurant
Sinvana Restaurant is a popular restaurant located near Sukhothai Historical Park and is in business for decades.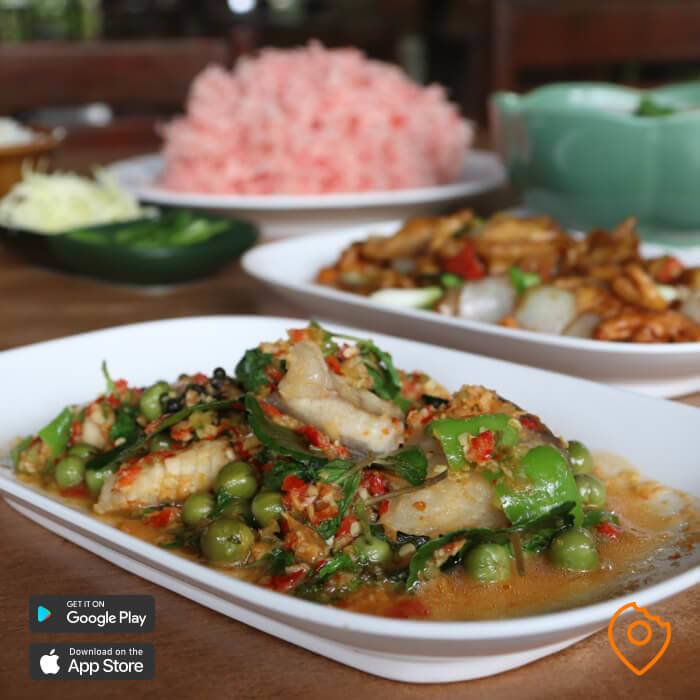 The restaurant looks stunning and attracts both locals and tourists thanks to its reputation. The menu of Sinvana Restaurant is large with a good variety of not-so-common Thai dishes. Among these dishes is the Crispy Rice Noodle in Sweet Red Sauce (80 THB), which is a Thai appetizer that has been served since Sinvana opened up its restaurant decades ago. This rather unusual appetizer is not something foreigners often order, but if you are up for something new, we recommend you to give it a try. For more spiciness, we recommend the Stir-Fried Fish in Chili Sauce (180 THB), which is one of the most-ordered dishes at Sinvana Restaurant. Other recommended foods are the Tom Kha Gai (120 THB) and the Stir-Fried Chicken with Cashew Nut (120 THB).

583 Moo 3 Mueang Kao
Mueang Sukhothai District
Sukhothai 64210
---
Reviews (0)
No reviews yet.