Sathorn Gold Textile Museum
This museum was founded by Mr. Sathorn Soratprasobsanti, whose ancestors were ancient Thai Puan people.
Recommended for
Adults
Families
Kids
Born and raised in Amphoe Si Satchanalai, Mr. Sathorn cherishes his admiration in "Thin Chok Cloth – a special woven cloth with a unique pattern on the end". Derived from his perseverance in working in the garment industry, until one day he started his own business line modifying Thin Chok cloth into a necktie, garments, and women's purse. Thus, he generated income for the descendants of the Thai Puan who produce the cloth for Mr. Sathorn. The change came when he was introduced to the revered master Auab Sanasaen, who brought him to the world of ancient Fabric. Eventually, he decided to build a house where he could showcase his marvellous collections of the woven treasuries for the world to admire.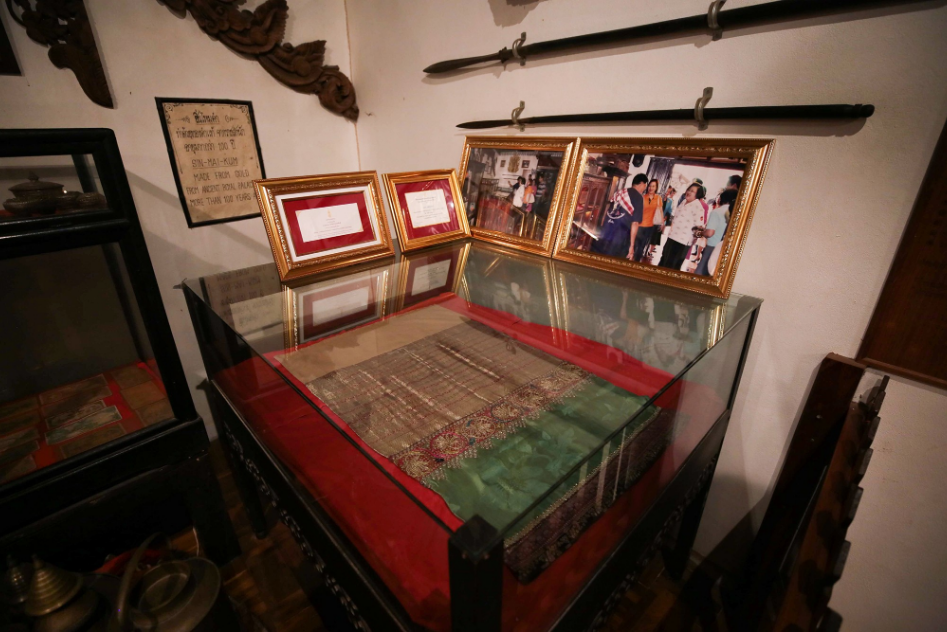 Inside stands an exhibition area, the "museum of ancient cloth – Ban Hat Siao", which showcases ancient clothes along with the utensils used by the Thai Puan people during prehistoric times; the queen of them all is none but the gold cloth which costs heftily up to 380,000 Baht. Another feature in the establishment is the "museum of the ancient dwellings" – a grand residence made of wood, showcasing the everyday utensils to represent the lives of the Thai Puan people hundreds of years ago.

For the guide, there is no one who knows better than Mr. Sathorn himself, who will bring you to experience and admire the cultural heritage of the Thai Puan with an insight only at this museum.

Open daily: 08.00 - 17.30 Hrs.

477/2
Highway No. 101
Tambon Hat Siao
Amphoe Si Satchanalai
Sukhothai 64130
---
Reviews (0)
No reviews yet.