Samet Nangshe Viewpoint
Enjoy Panoramic Views of Phang Nga Bay
Recommended for
Adults
Families
Kids
Attraction type
Sightseeing
Samet Nangshe Viewpoint is one of the most popular panoramas in Phang Nga. Located on a hilltop just a 30-minute drive from Phuket, it offers stunning views over the limestone islets of Phang Nga Bay. Being far enough away from civilisation to avoid light pollution, you can even see the Milky Way at certain times.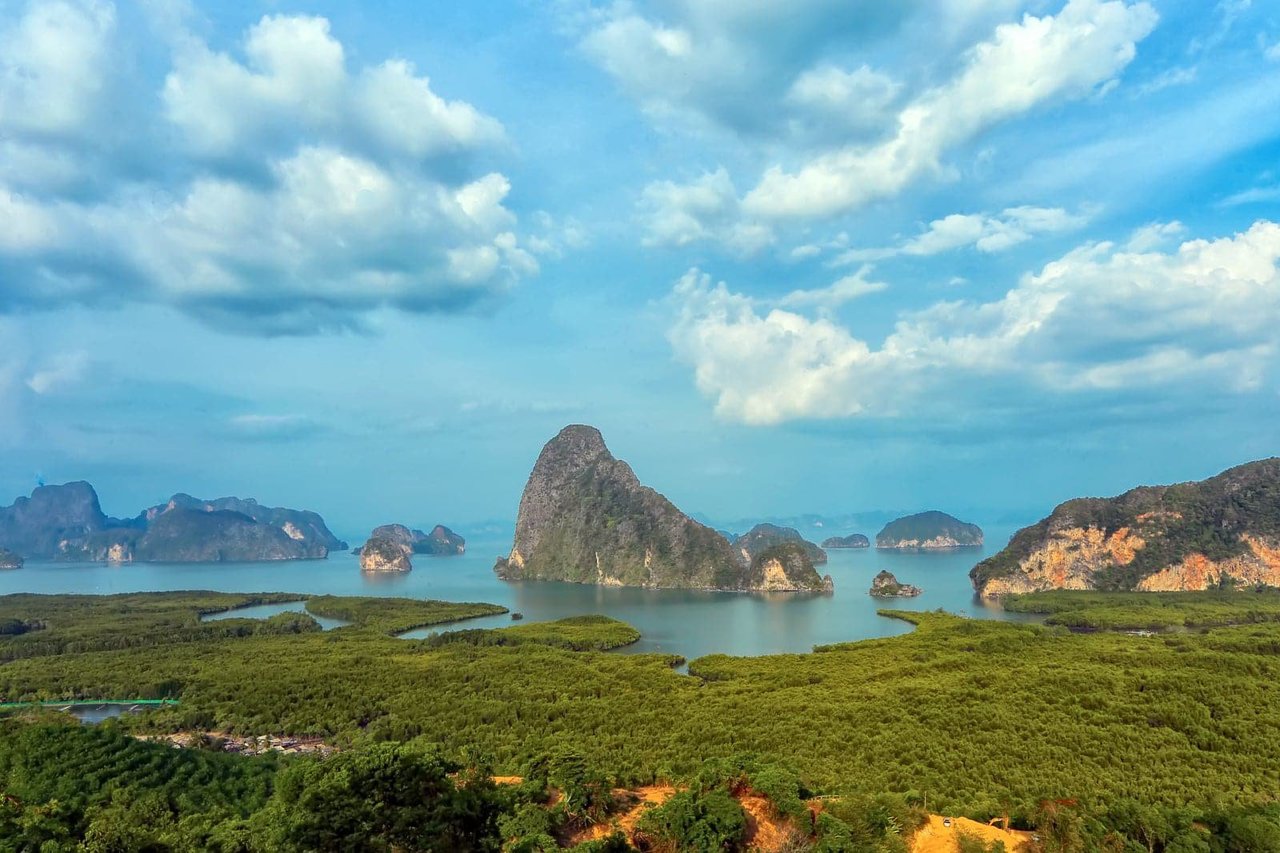 What to see at Samet Nangshe Viewpoint

The east-facing view is particularly striking at sunrise. You look out at a chain of islands stretching out of sight to both the left and right in the waters of Phang Nga Bay, across about 1.6 km of mangroves. The sun rises between the limestone karsts at about 5.30am to 6am, depending on the time of year. This is often preceded by the awe-inspiring sight of the galaxy, clearly visible overhead, though this also depends on the season.

Samet Nangshe Viewpoint and its amazing photographic potential were discovered by Thai professional photographer Theerasak Saksritawee, whose images from the hilltop outlook spread quickly among first locals and then expatriates. It's still relatively undiscovered by most tourists due to its location, which requires a 25-km drive from Phuket's Sarasin Bridge along twisting country roads. However, it's popular enough that you can expect to share the small summit with at least 50 other people, especially if you go for the sunrise.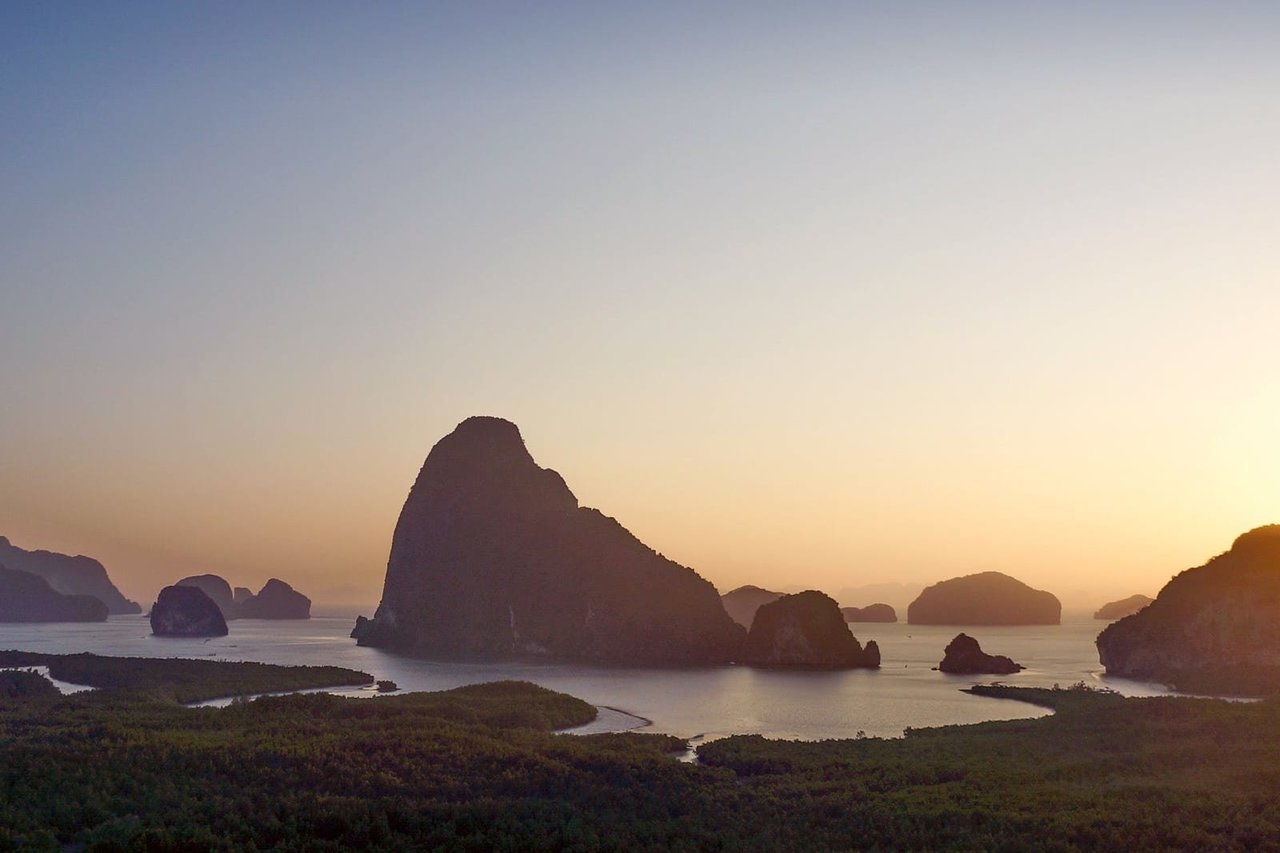 Good to know about Samet Nangshe Viewpoint

Getting to Samet Nangshe Viewpoint is quite a challenge, but well worth it if you're looking to take photos of Phang Nga Bay. Aside from the drive, you need to pay 50 baht per person (30 baht for Thais) at a little shack, where the simple car park meets the start of the hill. The ascent is quite a long and steep one, with benches at intervals along the way for you to stop for a break. It can take around 15 to 20 minutes to make it to the top, but it is very much worth the effort.

While the hill is covered in rainforest, the top has a small campsite, with tents costing about 130 baht each (or 400 baht, if you want to include a simple Thai breakfast). This is a particularly convenient option if you want to get photos of the Milky Way, but don't expect to get much sleep as the hilltop often gets busy around 4am. Slightly down the hill from the viewpoint is the Sametnangshe Boutique – a small and fairly luxurious hotel with a nice restaurant and bar/café.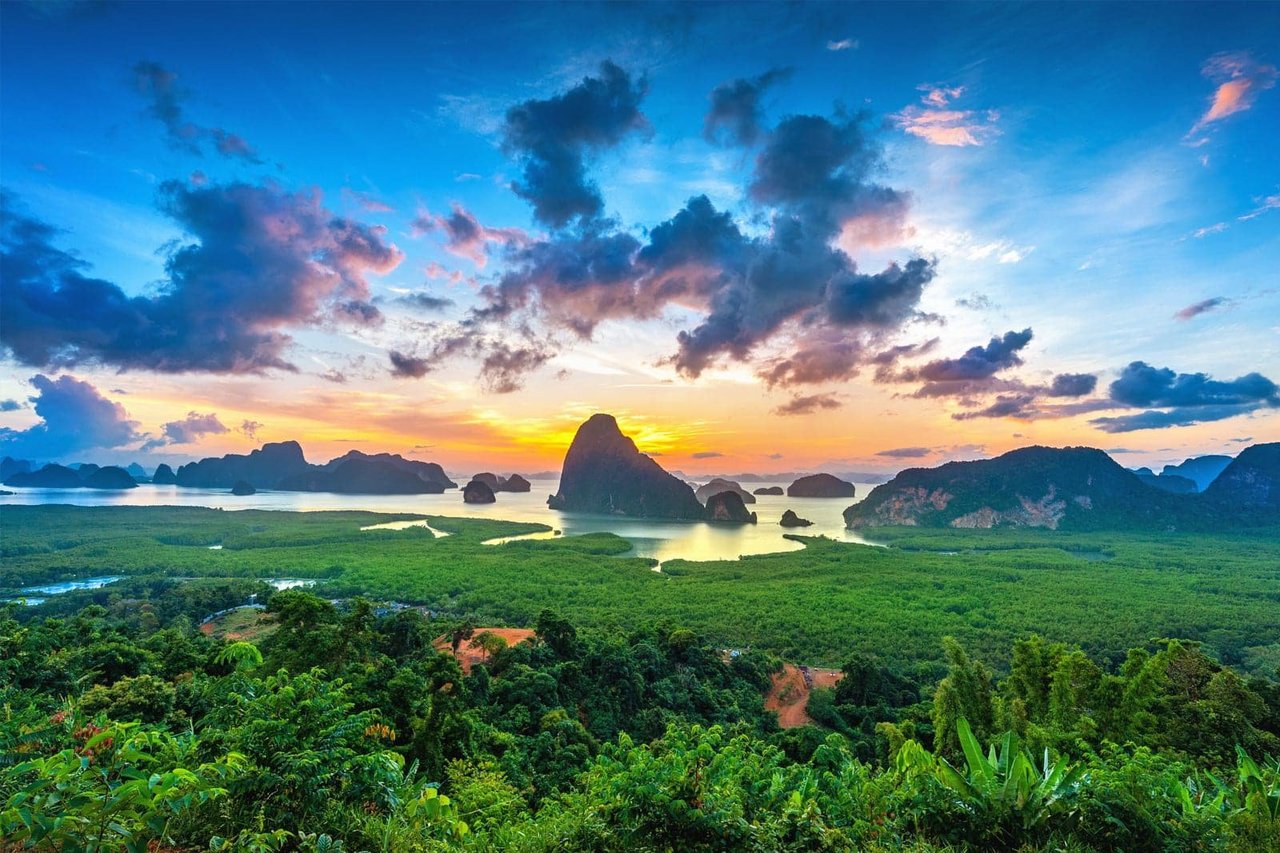 Khlong Khian
Takua Thung
Phang-nga 82130
Thailand
---
Reviews (0)
No reviews yet.