Saiyok Floatel
These gorgeous floating villas fit perfectly into the natural background, and with the polished teak and foliage you might never find them.
The surroundings are spectacular; whether the sun is shining or the mist rolling along the valley, you will catch some amazing photos. Your floating room not only has a balcony stretching out onto the river, but lots of windows which means you can always enjoy the views.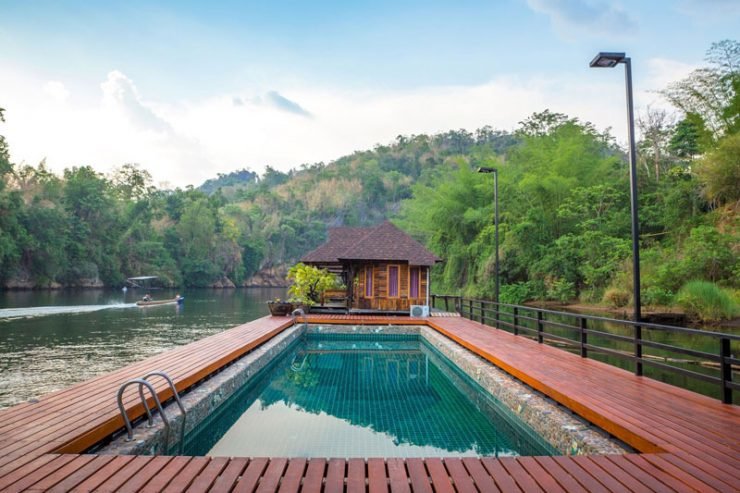 Not only do you have River Kwai to swim in, Saiyok Floatel also has a beautiful and clean swimming pool. There are lots of activities around to keep you entertained. Explore the local caves and waterfalls to truly understand the natural beauty of the area. Enjoy a wide variety of delicious meals under the traditional canopy of the open air restaurant and soak up the jungle sounds.

Make sure you make the most of the buffet breakfast, you'll have a long day of exploring ahead!

Sai Yok
Sai Yok District
Kanchanaburi 71150
---
Reviews (0)
No reviews yet.