Rut & Lek Seafood
Lek & Rut Seafood in Chinatown is a testament to Bangkok being a city of extremes, particularly when it comes to food.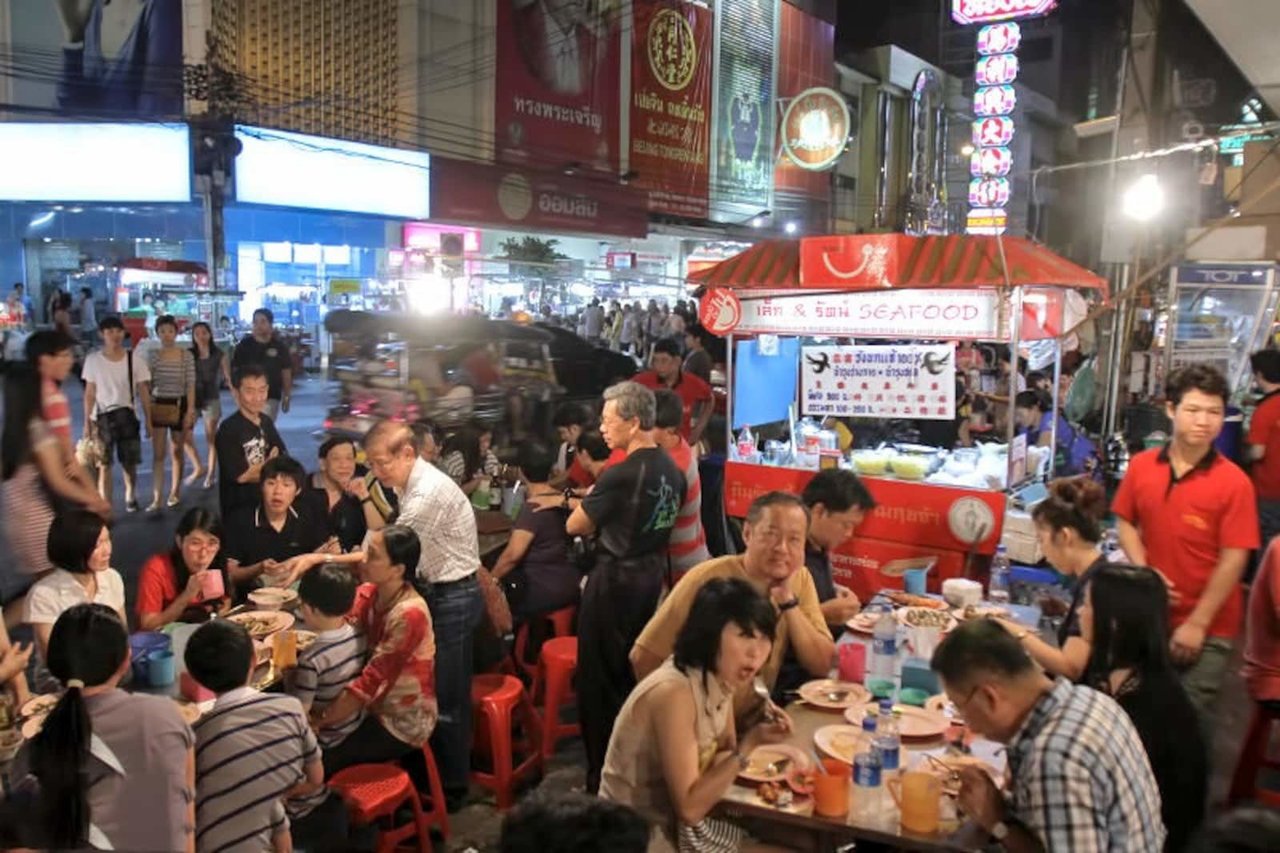 This Chinatown restaurant serves great food in the most unlikely surroundings you could dream of for a nice dinner: a frantic intersection of Bangkok Chinatown. Having dinner at Lek & Rut is the perfect way to experience the way of life and culinary open-mind of Bangkok. You need to forget everything you know and just go with the flow – it's a fun and fascinating experience.

Nothing differentiates Lek & Rut Seafood from its neighbouring street stalls, except that it's now famous, and of course popular. It's always packed and yet people patiently wait for a seat, standing wherever possible on the busy road. Don't expect tablecloth, silverware and air conditioning here. Set on the narrow pavement of the incredibly busy Yaowarat Road, it's a mystery how cars, bikes and by-passers manage to get past without hitting a dining table.

Open: Daily from 5.30pm to 2am

Phadung Dao Rd
Samphanthawong
Bangkok 10100
---
Reviews (0)
No reviews yet.