Ramkhamhaeng National Park (Khao Luang)
This exquisite national park with a combined natural and Historical background covers an area of 341 square kilometres, and was declared to be a National Park on October 27, 1980.
Recommended for
Adults
Families
Kids
Attraction type
National park
Price (adults): 200
Price (kids): 100
High hills and steep cliffs some over 1,200 metres above sea level, together with fascinating falls, different species to plants and wildlife are some of the major attractions available in this park offered to nature loving tourists or visitors. Furthermore, the Archaeological and historical sites with ancient remains and relics make the park even more attractive, especially for critics and theologians. To reach the park by road, take Highway No.1 from Bangkok, then at km.414 (20 kilometres to Sukhothai) take the left turn along the laterite road for another 16 kilometres till arriving at the parks office. For Accommodation, reservations for bungalows and tents can be made through the National Park Section, the Royal Forest Department by Tel: 0 2562 0760 or P.O.Box 1 Amphoe Khiri Mat, Sukhothai 64160 www.dnp.go.th Visitors have to start Trekking before 3.30 a.m. everyday and bring Food and essential equipment with them. Bungalows and tents are available. Admission is 200 baht per person.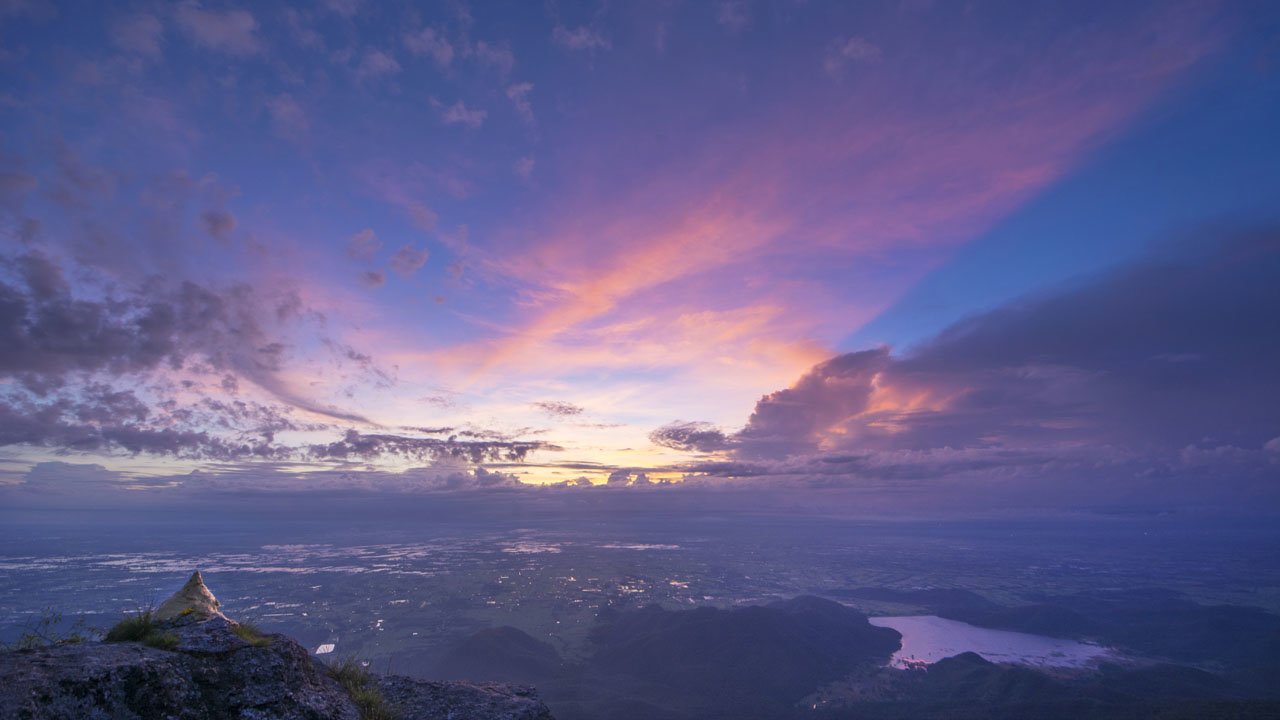 At the level of 1,200 meter above the sea level, this abundant national park offers not only the amazing waterfalls, varied plants and wild animals for the nature lovers, but it also hides the fascinating Historical aspect of the discovery of the ancient tools and relics, which make the place quite popular for the historians and theologians.For Accommodation, you can book the bungalows and tents at the National Park Section and the Royal Forest Department. Take note that all visitors must start their trek before 3:30am and are allowed to bring Food and their personal belongings.
Opening hours:Daily 8:30am-5pm
Getting there:- By bus: Get on a local minivan or Song Thaeo around the Khiri Mat junction in Khiri Mat District.
The prices range from 350-400 Baht.
By car: If you drive from Bangkok, take the Highway No. 32 through Nakhon Sawan and take a left onto Highway No. 1 to Kamphaeng Phet. Then change to Highway No. 101 to Amphur Khiri Mat. Drive about 20 kilometers and it's located at Km 414 before reaching the municipality.

Na Choeng Khiri
Khiri Mat District
Sukhothai 64160
---
Reviews (0)
No reviews yet.