Pai Canyon
Known as Thailand's answer to the Grand Canyon (a very ambitious claim), Pai Canyon covers a large area that offers some brilliant views and fun hikes.
Recommended for
Adults
Families
Attraction type
National park
If you are feeling very active you can scramble all the way down and spend hours climbing and getting lost in nature.

It's a bit of an adventurer's playground too because some of the paths are quite skinny and sketchy, so make sure you wear good shoes if you are planning on exploring the place properly.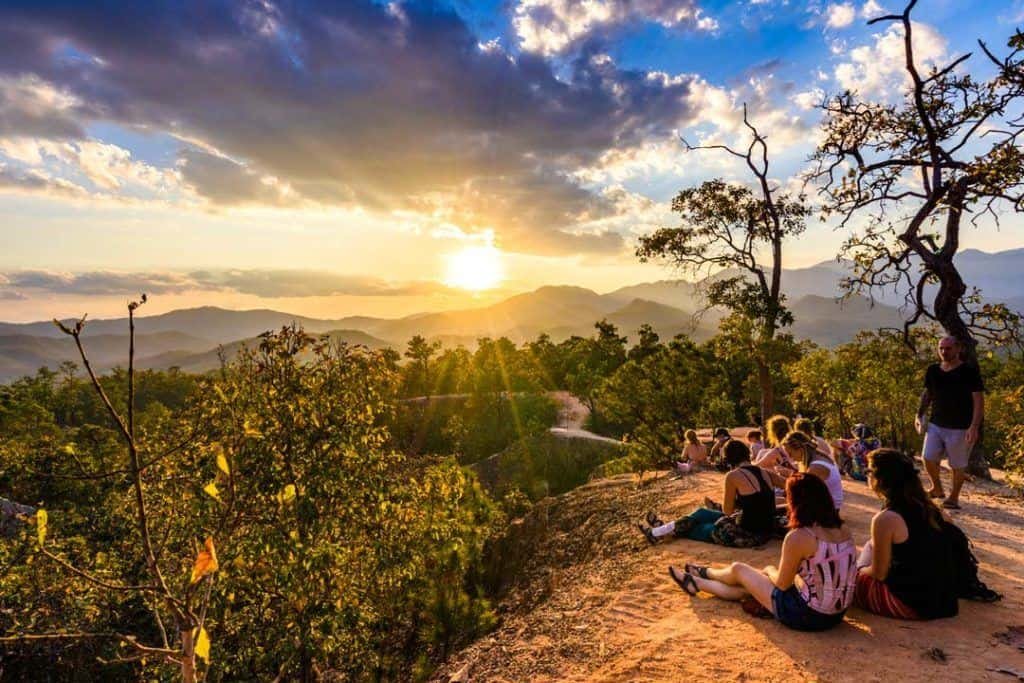 A favourite pastime is enjoying the sunset with a beer in hand, watching the sky change to an astonishing array of colours.

You won't be alone for sunset, but that just adds to the awesome atmosphere!

Get there by riding your scooter out of town back towards Chiang Mai.

Mae Hi
Pai District
Mae Hong Son 58130
---
Reviews (0)
No reviews yet.