North Gate Jazz Co-Op
North Gate Jazz Co-Op is the premier live jazz bar in Chiang Mai, with an immensely talented roster of live musicians.
It is located close to the Chang Puak Gate on the north side of the moat in the Old City. Even though this bar lacks the views and the ambiance of the several Riverside Bars popular with jazz fans, we love North Gate Jazz Co-Op for sticking true to jazz classics and not watering it down pop standards as some places are prone to do in Thailand. The bar is a little run down and offers limited seats inside, so if you are lucky you might grab the sofa facing the band, but we enjoy the ambiance at the tables that spill out of the bar. Usually there are two bands every night, playing from 21:00 and finishing at 24:00. There are 'free jam' sessions on Tuesday nights.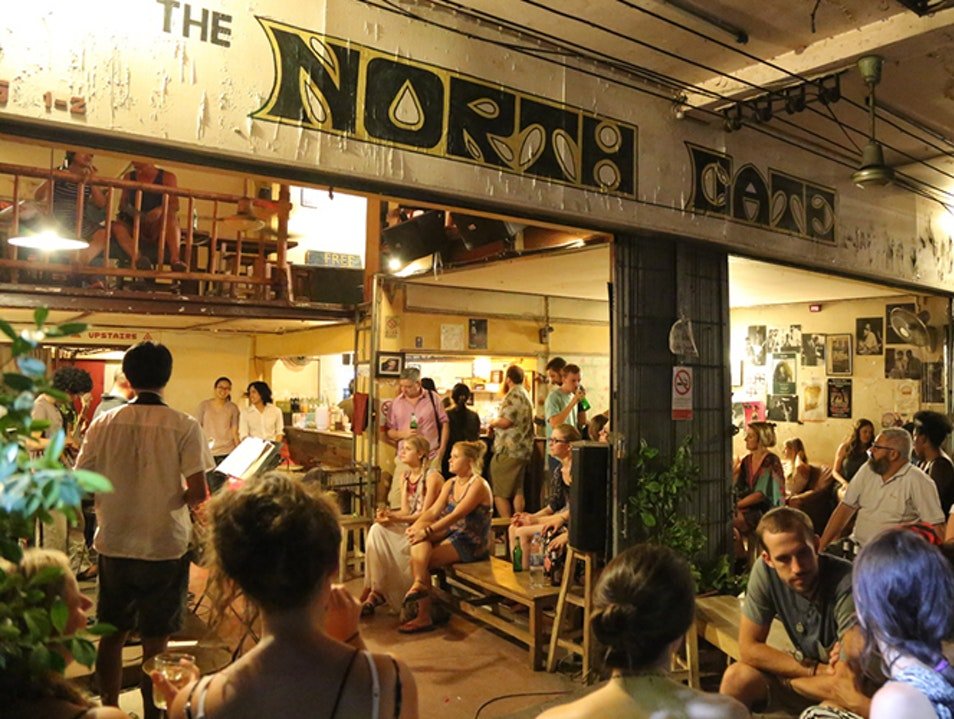 Chiang Mai residents tend to think that their city beats Bangkok when it comes to bohemian spirit. And the presence of occasionally experimental venues such as the North Gate Jazz Co-Op does much to strengthen that case. There's a blissfully uncommercial freedom to this spot. The shophouse interior is crammed with musicians and patrons, while the party busts outdoors to the tables set on the sidewalk. As you might expect from the name, jazz is the order of the day here. Local and visiting instrumentalists come to play sets and to stretch out in jam sessions. The results aren't always music to everyone's ears, but the variety of genres encapsulates the loose, fun ethos of the place.

Chiang Mai
Mueang Chiang Mai District
Chiang Mai
---
Reviews (0)
No reviews yet.