New Lumpinee Boxing Stadium
Muay Thai Boxing Arena in Bangkok
Recommended for
Adults
Families
Attraction type
Sightseeing
New Lumpinee Boxing Stadium, located in the northern suburbs, is a great place to watch genuine matches in Bangkok. Muay Thai boxing in Bangkok is an experience not to be missed. The power and grace of the fighters are impressive. Bouts come thick and fast with around 20 separate fights on each event.

Fighters compete for 5 2-minute rounds, with the pace visibly picking up until the last round when the intensity of the fighters – and the crowd – becomes electric. These matches are also backed by exotic, rhythmical music played by the oboes and drums of a Muay Thai band.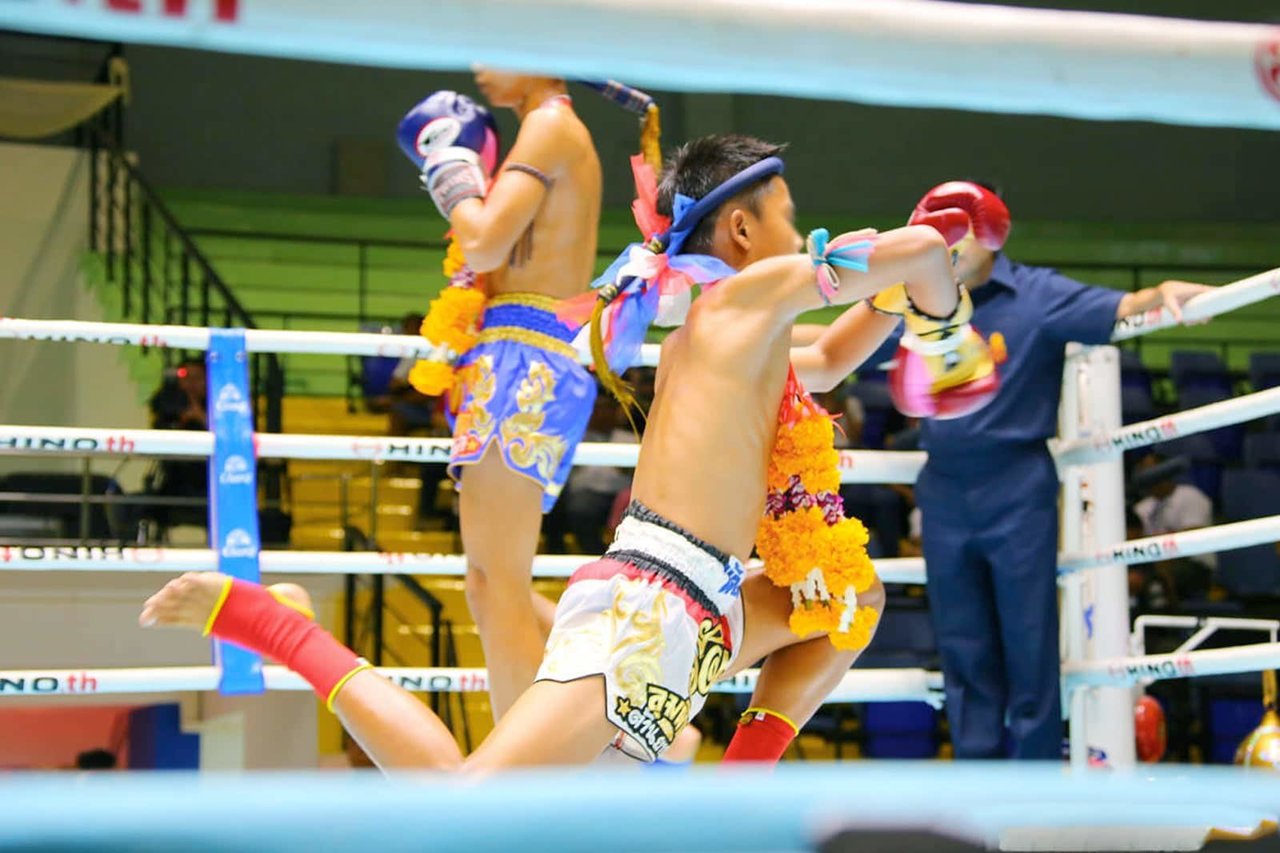 Muay Thai at New Lumpinee Boxing Stadium

The New Lumpini Boxing Stadium on Ramintra Road holds up to 5,000 spectators in a purpose-built, air-conditioned stadium. There are 3 ticket types, but the best seats in the house are ringside. Staff usually walks around selling drinks and snacks throughout the match.

Bouts are arranged by weight and start with surprisingly young fighters weighing as little as 52 lb (23 kg), but most fighters are around 126 lb (58 kg), often called featherweight in fighting circles. The level of fitness of the fighters is incredible, as is the spirit of endurance shown. In Muay Thai, all limbs can be used to strike the opponent: fists, elbows, knees and kicks. Kicks are the most common form of attack in most bouts, although it's common to see fighters grapple and trade punishing knees to the abdomen.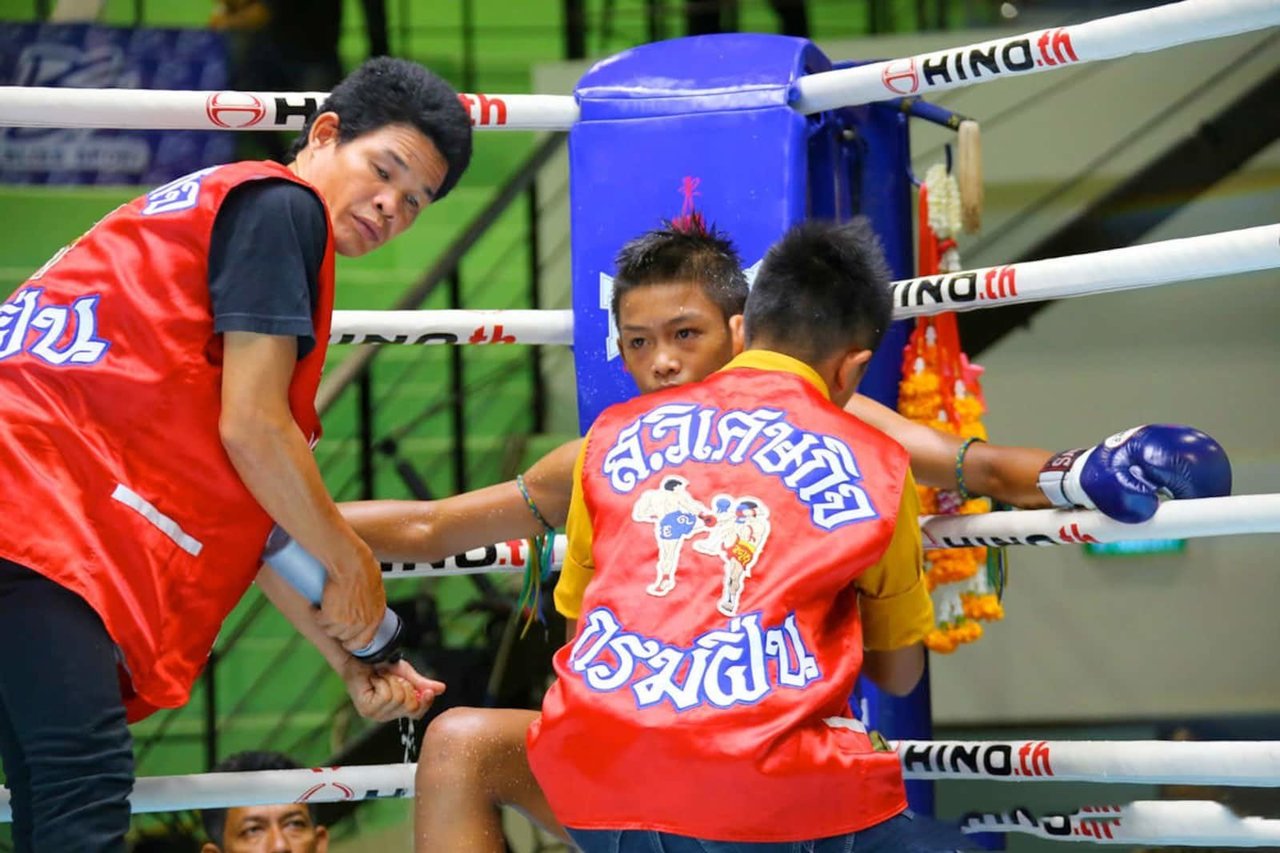 As Muay Thai boxing is such a longstanding tradition in Thailand, there are many ancient rituals to perform before and after the fight.

Fighters perform a sacred dance before the start of a match. They'll flex and dance around the ring in garlands of flowers and draped in bright robes. After the fight, boxers pay respect to the coaches and teams of their opponent.

To reach the New Lumpinee Boxing Stadium in Bangkok, you can take a taxi from Mo Chit BTS Skytrain Station. The easiest option is to book a tour that includes transfers from and to your hotel.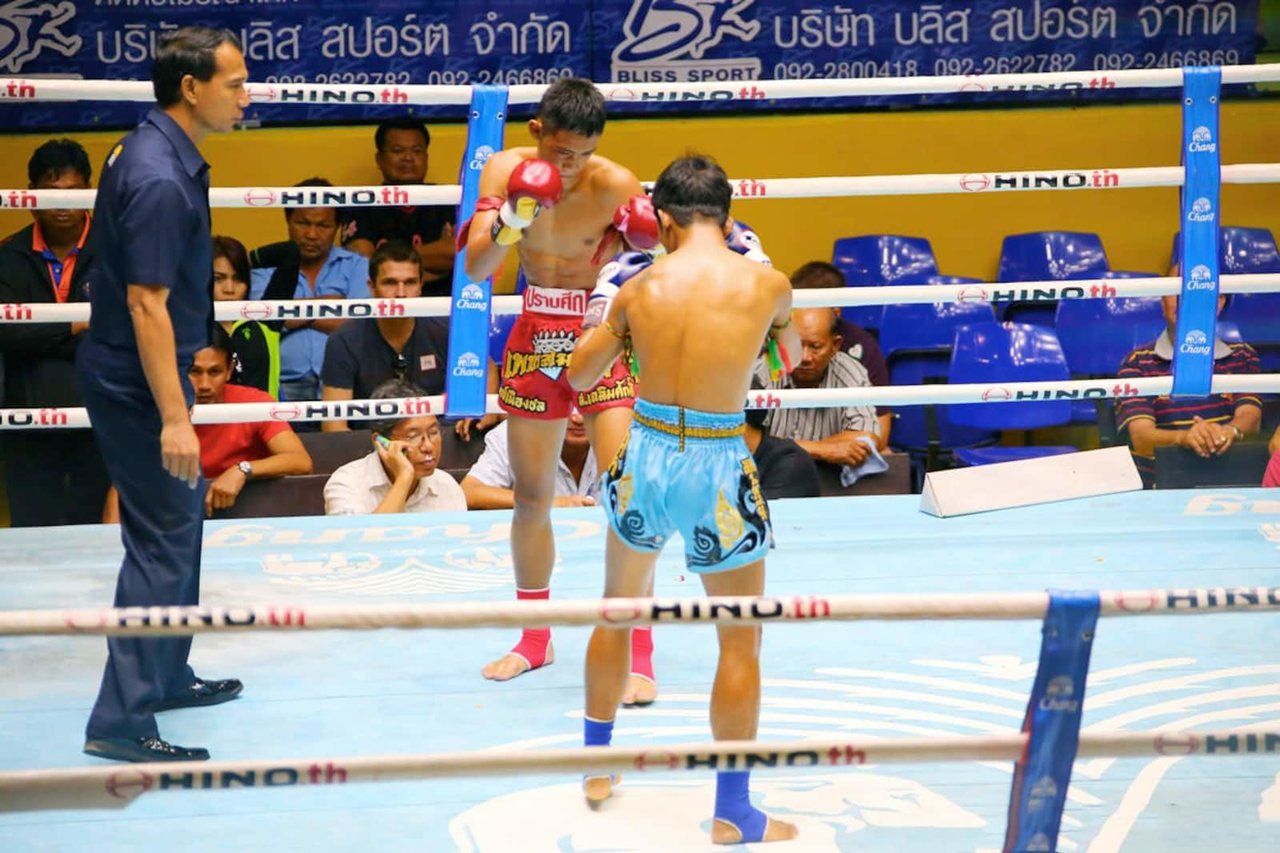 Open: Tuesday and Friday from 6.30pm to 11pm, Saturday from 4pm to midnight (closed on Wednesdays, Thursdays, Sundays and Mondays)

6 Thanon Ram Intra
Bang Khen
Bangkok 10220
Thailand
---
Reviews (0)
No reviews yet.