Na Kothai
When visiting a new city, we always look for restaurants that offer regional dishes or an improved version of classic Thai dishes.
In Ayutthaya, we searched for amazing boat noodles and jumbo river prawns, in Kanchanaburi we searched for restaurants that used Kanchanaburi Mushrooms and in Pattaya, we found restaurants that served amazing Squid Fried in Salty Egg Curry Sauce. Na Kothai is a restaurant that we luckily found that exactly does both - offer regional dishes and improved classic Thai dishes with local ingredients - and the results are exciting dishes that you won't easily find elsewhere in Thailand. Keang Liang (120 THB) is a delicious Sukhothai fish soup that is packed with mushrooms, green beans, pumpkin and smoked fish. Although this sounds very heavy, the soup it quite subtle and reminded us of bean soup.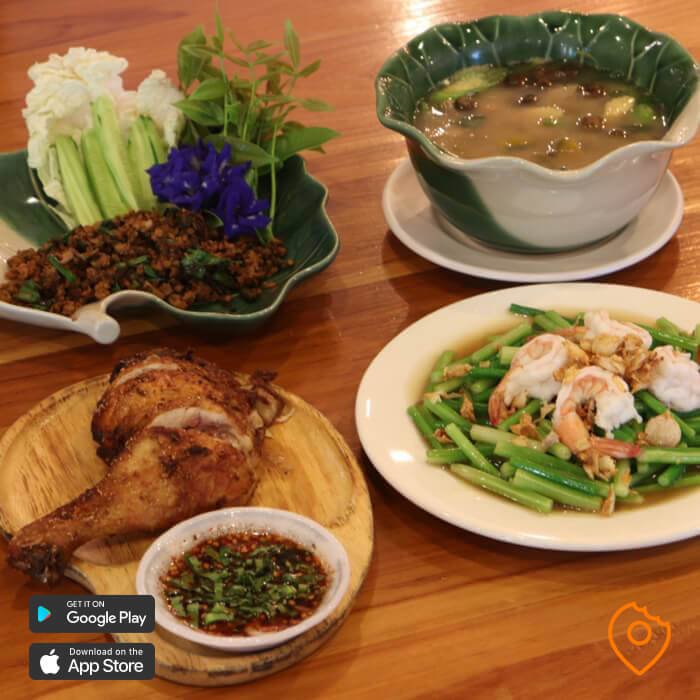 Another highly recommended dish is the Lab Sukhothai (100 THB), which is a laab salad with wild olives leaves, a local herb. Because of the use of this leave, the laab changes completely in flavour in a positive way. Other recommended dishes are the signature Kai Nakhothai (100 THB) and the Pak Chai Ya Nam Hun Hoi (80 THB), which is made with a local vegetable named Pak Chai Ya, which originates from China and got introduced centuries ago by Chinese merchants.

54 2 Ban Kluai
เมือง Sukhothai 64000
---
Reviews (0)
No reviews yet.