Muay Thai Live at Asiatique Bangkok
Witness an Exciting Muay Thai Theatre Show in Bangkok
Muay Thai Live at Asiatique Bangkok is an exciting theatrical show combining entertaining performances with the ancient martial art of Muay Thai boxing. Great for theatre enthusiasts, families or just anybody wanting to get an exhilarating insight into Thai culture, this 90-minute show offers a delightful visual feast.

Bangkok's hit stage show, Muay Thai Live: The Legend Lives, re-launched as a "double-bill" edition combining its world-class stage show The Legend Lives with a new attraction: Muay Thai Boxing: Warriors Rising, featuring live Muay Thai fights. This Bangkok show runs 6 times a week at The Stage, a modern 600-seater theatre within the excellent Asiatique The Riverfront night market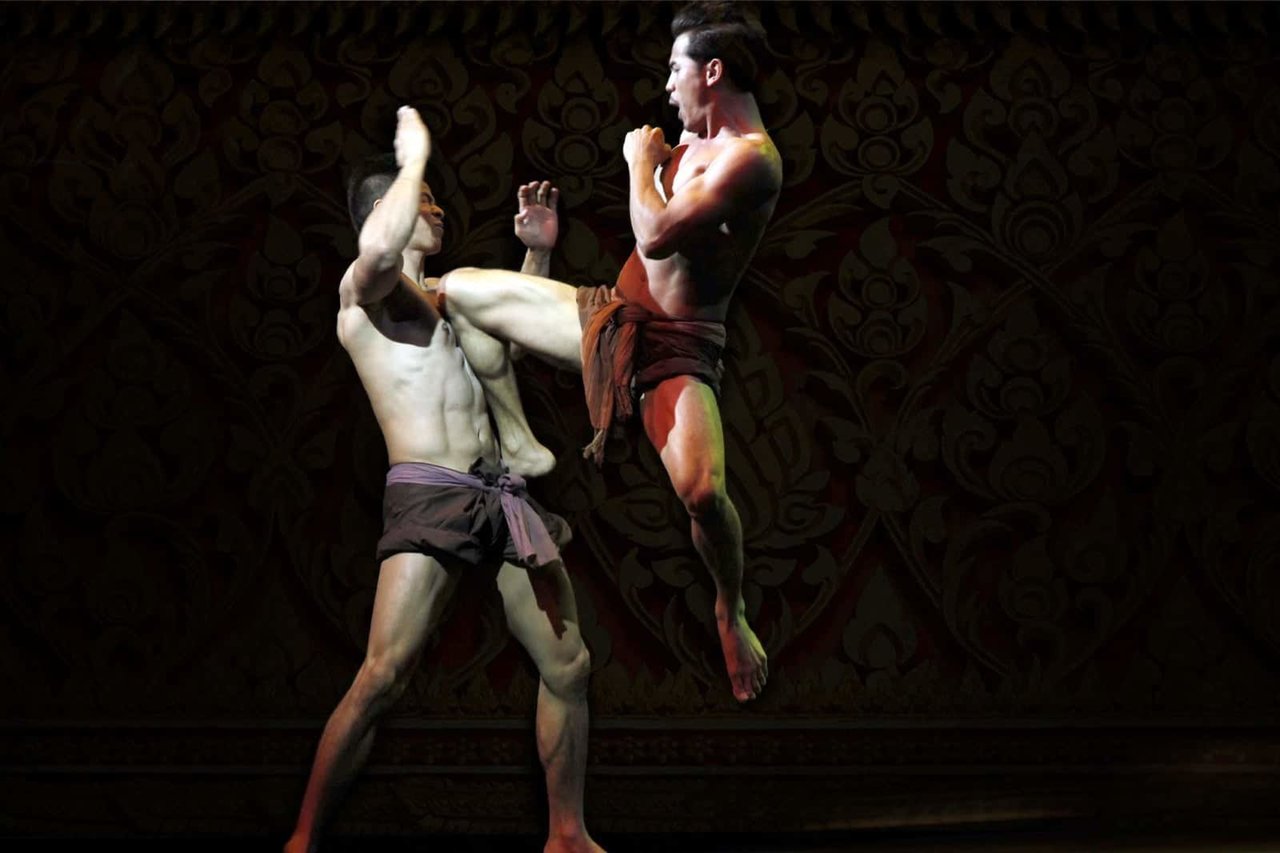 Muay Thai Live

To get an idea of what to expect, imagine a montage of fight scenes from your favourite Hollywood movie – just all performed a matter of metres away from where you're sitting. The engaging plot and sheer athleticism of the actors are enough to get the children up on their feet in excitement, and although all choreographed, there's nothing fake about the impact of the punches, kicks and bodyslams. There's also sword fighting complete with sparks – as well as a decent arsenal of other weapons and props giving real substance to the Muay Thai Live show.

The story of Muay Thai Live: The Legend Lives begins in ancient Siam, tracing the routes of this ancient martial art. As with any typical theatre show, you've got your main good guy, a series of bad guys, the beautiful girl and the token drunk village idiot. Although the show does follow this tried-and-tested theatre formula, there's nothing ordinary about the fighting action. Particularly impressive are the impossible flying jumps and acrobatics across the interactive stage, as well as some fascinating tutorials of genuine Muay Thai and moves performed by the actors/fighters who are all clearly no strangers to the gym!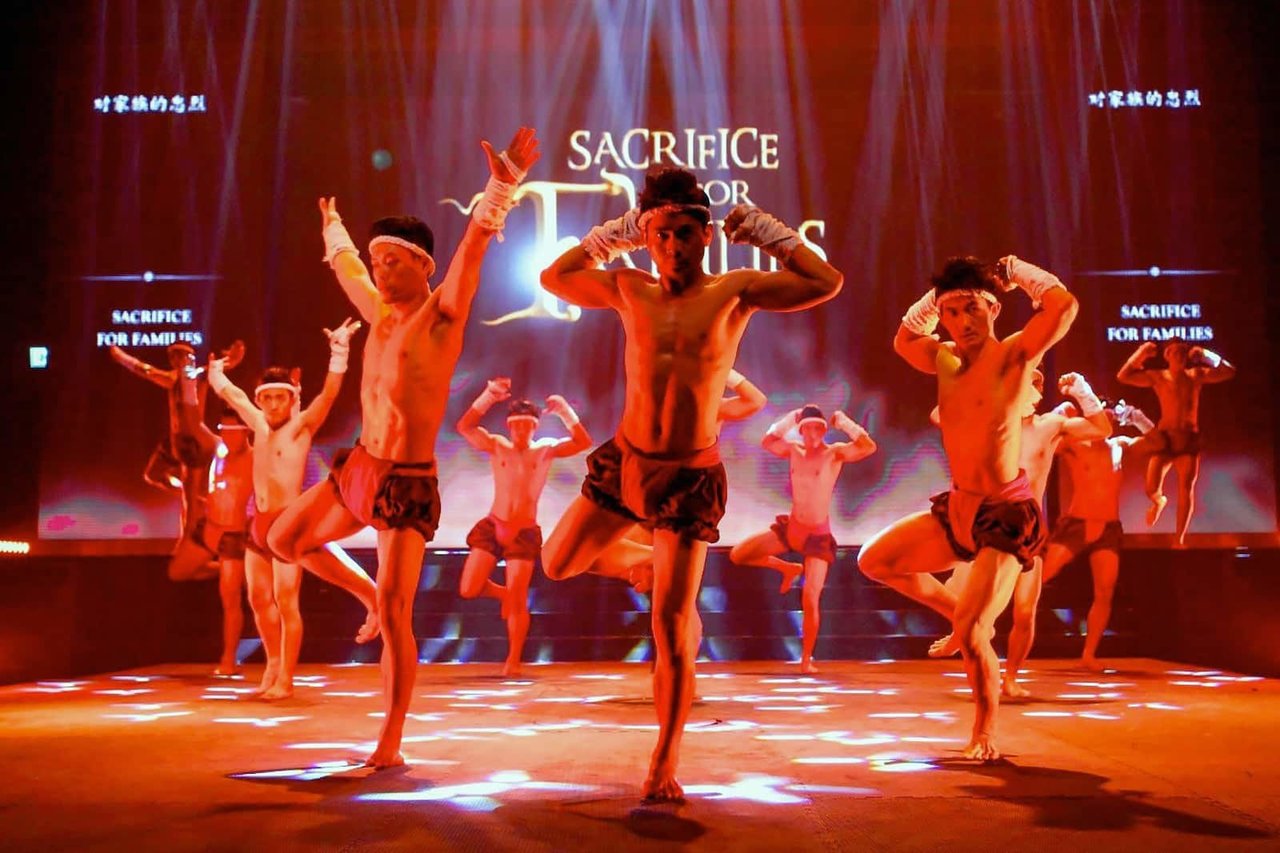 Muay Thai Live show dynamics

Partway through, the show's dynamic is altered dramatically when the skimpy traditional Muay Thai costumes and old-age village setting of ancient Siam are swapped for the skinny jeans and 21st-century warehouses of Bangkok. We don't want to give too much away – but this change of context really gives a welcoming extra element to an already enthralling narrative. The show was created by the internationally acclaimed Ekachai Uekrongtham, director of the award-winning film Beautiful Boxer and Thai musical Chang & Eng.

A new addition to the show sees a more realistic conclusion. The 'Warrior Rising' segment features some of the rising stars of Thai boxing who battle it out in the ring to win the fight each night – no acting here!

Bangkok isn't exactly famed for its abundance of live shows or quality theatrical performances, so you might come with some mixed expectations. Even so, the show more than lives up to its promise of 'hyper-real Muay Thai fights' while successfully combining culture and entertainment, and with some romantic and humorous elements thrown in for good measure.

To get there, take the BTS to Saphan Taksin and jump on the free shuttle at the end of the pier. Alternatively, simply tell your taxi driver to go to Asiatique.

Open: Tuesday–Sunday from 8pm (closed on Mondays)

---
Reviews (0)
No reviews yet.