Maruekathaiyawan Palace
Like many buildings in Hua Hin, this Thai-Victorian style summer seaside palace was constructed in the early 1920s during the reign of King Rama VI.
Recommended for
Adults
Families
Price (adults): 50
Price (kids): 50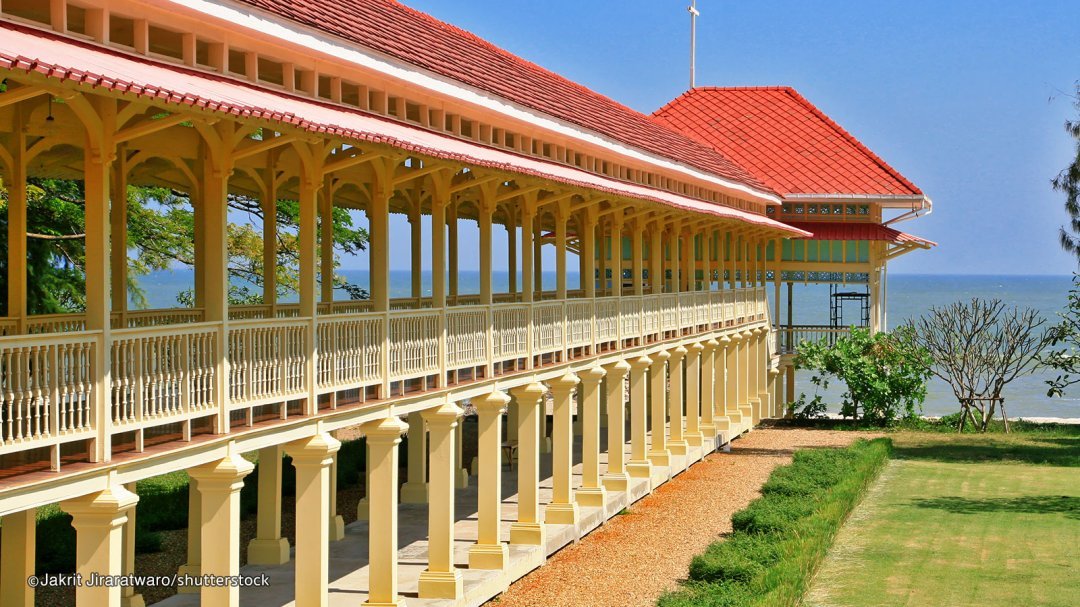 It was designed by an Italian architect and built with golden teak from the demolished Hat Chao Samran Palace, with lots of verandas, latticework and high ceilings to keep the structure cool during summer.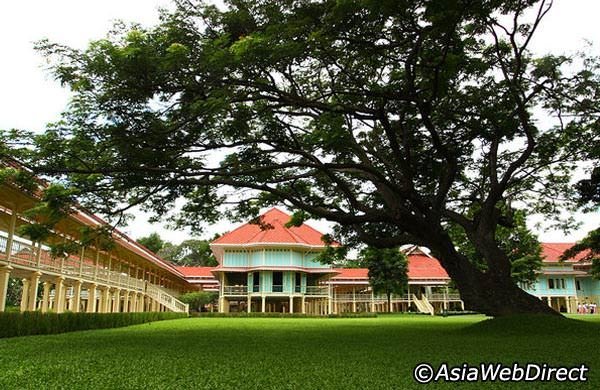 The Setting

Set on a vast manicured landscape fronting idyllic Cha Am Beach, the candy-coloured mansion comprises three one-storey pavilions with more than 1,000 pillars supporting them to avoid flood damage. All buildings are connected by covered boardwalks, designed to catch cool breezes from all directions, leading all the way to the beach front.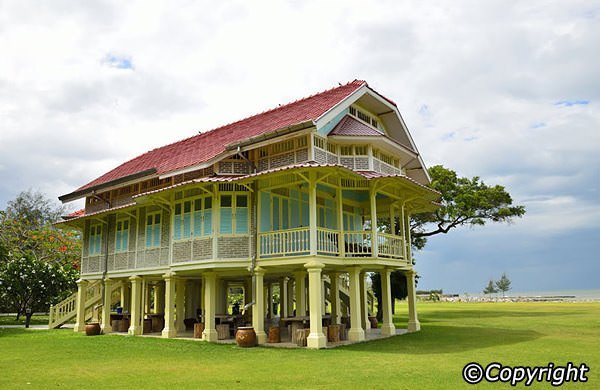 Period Splendour

When approached from afar, the sight of the palace against the backdrop of white sands and cerulean-blue sea conjures up an image of a place suspended in time. You can almost imagine court servants scurrying down the corridors, going about their daily business, while the king and royal consorts take residence in the royal chambers.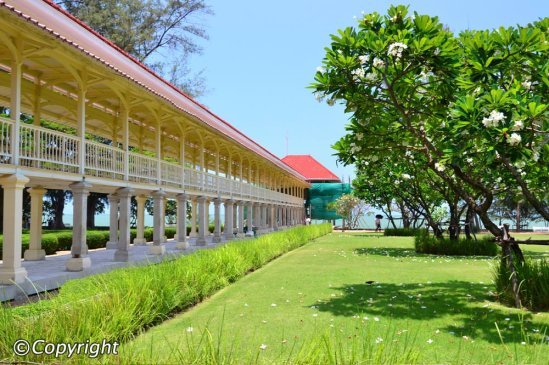 Back in those days, each of the three buildings had clearly defined functions. A series of halls located in the south wing served as the residence of the king and royal consorts. These consisted of royal sitting and relaxing rooms, the royal chamber of the princess consort and a reading room. The north wing served as accommodation for court servants, and the two-story open pavilion or 'Samoson Sewakamat Hall' served as the official venue for royal functions as well as for theatre and entertainment.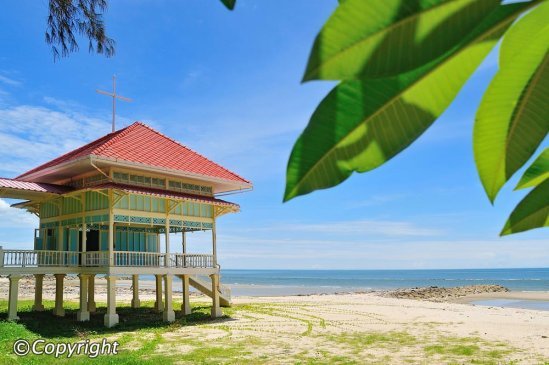 A Glimpse of the Past

Today, the royal halls and chambers are set up as a walk-through museum, decorated with royal artifacts and framed vintage photographs. Photography is not permitted in some of the rooms, and be sure to dress politely when you go (no shorts, skirts, tank tops or spaghetti strap tops).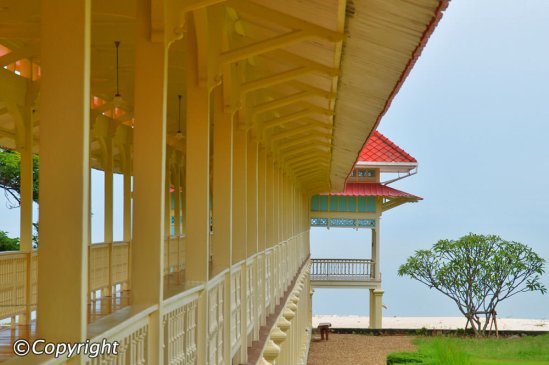 Opening Hours: 08:00-16:00

1281 Thanon Phet Kasem
Cha-am
Cha-am District
Phetchaburi 76120
---
Reviews (0)
No reviews yet.