Mai Klang Krung
Mai Klang Krung is a Thai restaurant in Sukhothai that is specialized in noodles and Thai desserts. The restaurant is located a little bit outside the touristic area, but the ten-minute walk is definitely worth it. The restaurant itself has a nice ambience with traditional Thai music playing from the speakers and some lovely decorations.
The restaurant is only open between eight in the morning and three in the afternoon and therefore only suitable for breakfast and lunch. In the early morning, the restaurant gets already crowded and popular dishes such as the Khanom Buang - Thai Omelette (40 THB) and Sukhothai Noodles - both as soup as dry (40 THB) are served to the majority of the tables.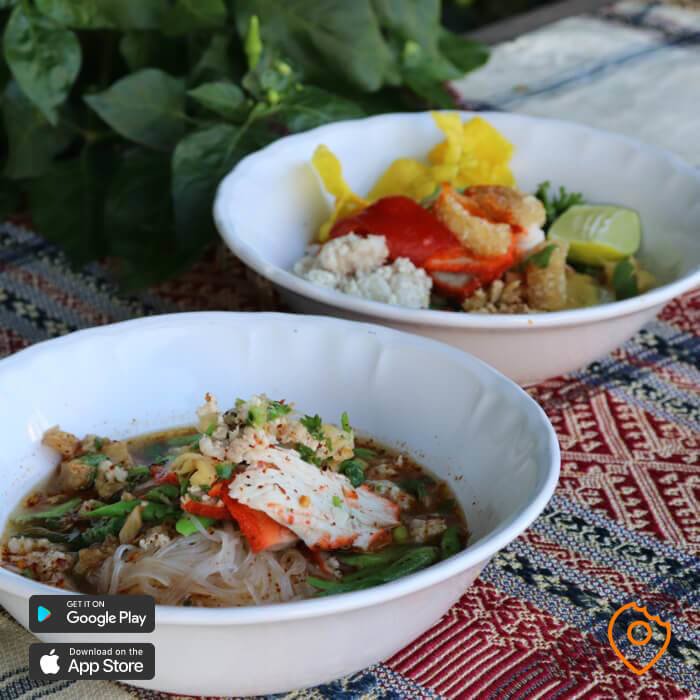 Make sure to save some room for dessert: Lod Chong with Crispy Pomegranate (30 THB) is a refreshing coconut-milk-based dessert with crushed ice, Kaw Krep Park Mor (30 THB) are steamed wontons topped with sesame seeds and warm coconut milk.

---
Reviews (0)
No reviews yet.