Loft Restaurant & Bar
Loft Restaurant & Bar is a trendy restaurant and bar with the view on The Bridge Over The River Kwai and the river itself that opens its door at five o'clock in the afternoon.
From that moment on, it's a perfect place to watch the beautiful multi-coloured sunset while enjoying International and Thai food, as well as a large variety of alcoholic beverages. During the evening, live music performance will be held, making it also a great place to hang out in the evening just for drinks. But if you do come with an empty stomach, I would suggest trying one of the following recommended dishes.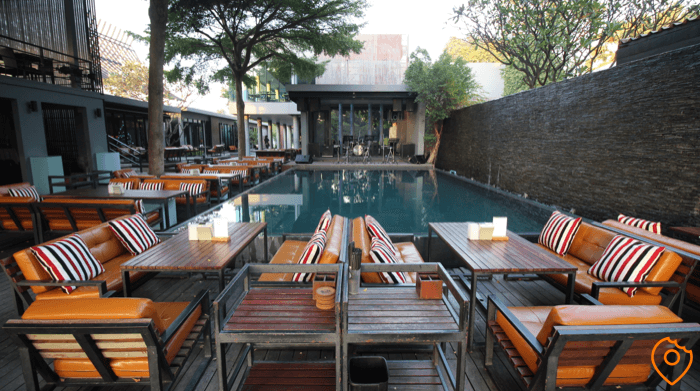 The most ordered dish at Loft Restaurant & Bar is the Grilled Duck with Chili Paste (180 THB). The outside of the duck is really crispy with all the fat caramelized into deliciousness. The duck itself is nicely pink on the inside and to give the duck extra flavour, a spicy chilli dipping paste is served with it.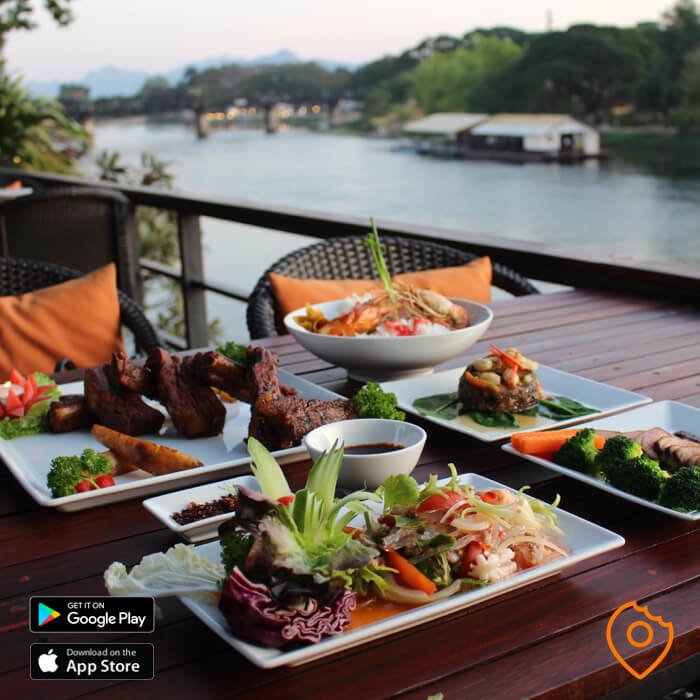 Another highly recommended dish is the Barbecue Pork Ribs (550 THB), which can be ordered in two sizes. What makes these ribs different than the other ribs mentioned before in this article is that the ribs are served with a large part of fat, similar to Japanese braised pork belly. This makes the ribs spongy and tender. If you want to eat Thai food at Loft Restaurant & Bar, I would recommend the Loft Fo (250 THB, which is a luxurious version of yen-ta-fo noodles, and the Deep-Fried Freshwater Fish in Guinea Pepper Sauce (250 THB), which is a crispy fried fish steak covered in garlic and black pepper.

433 Maenamkwai road
ซอย 5 ท่ามะขาม Mueang Kanchanaburi District
Kanchanaburi 71000
---
Reviews (0)
No reviews yet.