La Wa Cave
The Lawa Cave is one of the caves with breathtaking stalactites and stalagmites. It was formed by rain containing carbon dioxide which fell down to the ground and became water with carbonic acid.
Recommended for
Adults
Families
Attraction type
Sightseeing
It then eroded underground limestone and formed connecting holes in it. After that, when groundwater level decreased, the cave appeared. With an asphalt road leading all the way to the cave, it is not quite hard to get to there. Moreover, the road is covered with evergreen trees growing on both sides, creating a relaxing atmosphere and beautiful scenery along the route. When you reach the tourist destination, park your car at a car park in front of the site's entrance. Before entering, adult visitors need to pay 40 baht for admission fee while children will be charged 20 baht.The path in the cave is organised. There are stairs which can make you feel challenged and tired. Once you enter the cave and go downstairs, you will see a large cave chamber with Buddha images gracefully hosted on the left side. Most tourists will pay their respect to these Buddha statues before continuing their journey into the cave. There is only one way to get into and get out of the cave. Lights were installed and are on along the path. Also, there are signs that are clear enough to read to inform you of directions and names. The cave consists of five connecting rooms and each of them has its own name derived from its own distinctive features.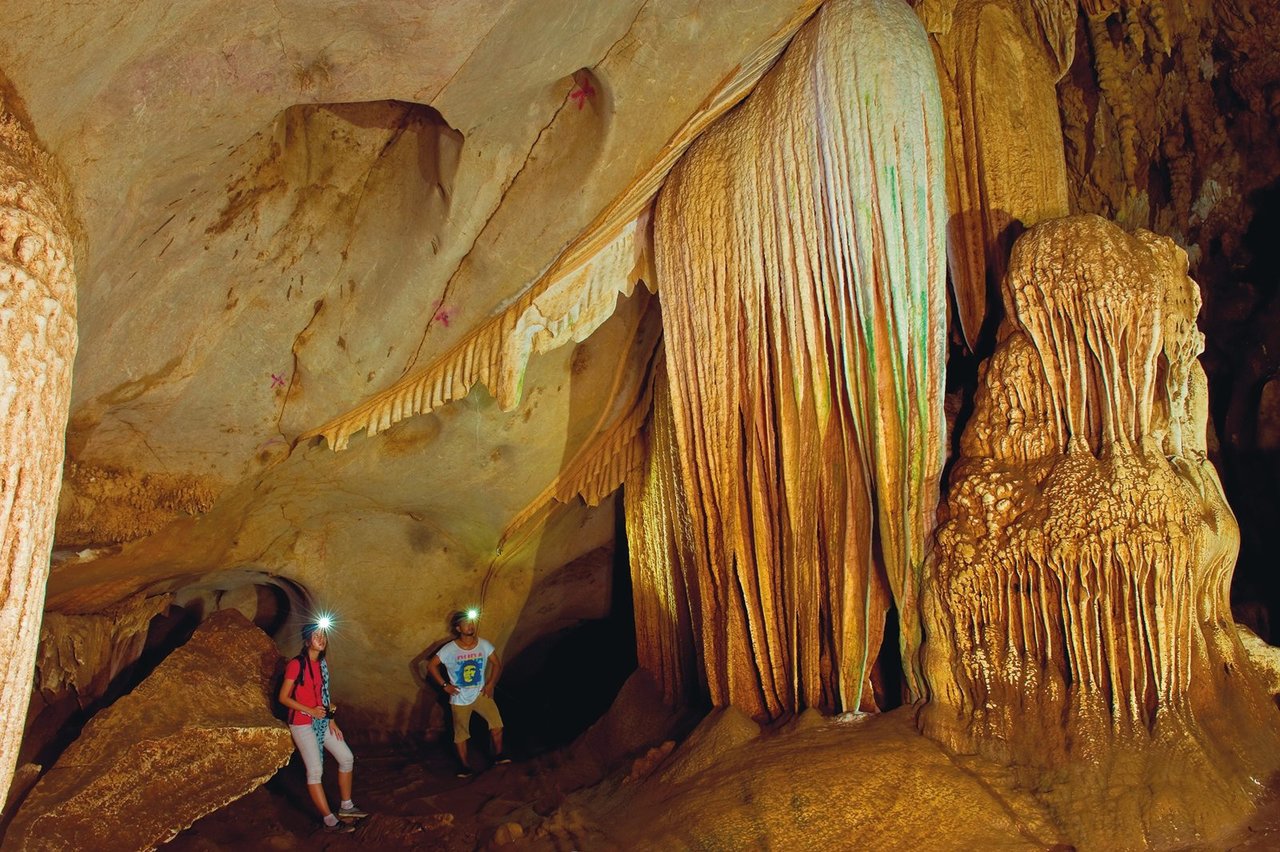 To get to the cave is not quite hard. From Kanchanaburi City, drive along Highway 323. After passing Sai Yok District and Sai Yok Noi Waterfall, drive about four kilometres along the route and you will see a road branching from the highway on the left side. Turn onto that road and follow the signs telling you the direction to the cave before reaching the cave's ticket office with admission rates as mentioned above. Then walk to the cave entrance and let your journey begin.

Wang Krachae
Sai Yok District
Kanchanaburi 71150
---
Reviews (0)
No reviews yet.