Klong Srabua Boat Noodle
Ayutthaya is famous for its king river prawns, but also for its boat noodles, as it has its origins here in this former-capital. You can find many boat noodle shops throughout the city.
After visiting several boat noodle restaurants, I came to the conclusion that Klong Srabua Boat Noodle has the best flavour. The reason for this is that it has more acidity than the other boat noodle restaurants. This was so surprisingly delicious that I listed Klong Srabua Boat Noodle in this article. That does not mean other boat noodles restaurants are bad. For more information about these restaurants, check out our article about the best boat noodles in Ayutthaya.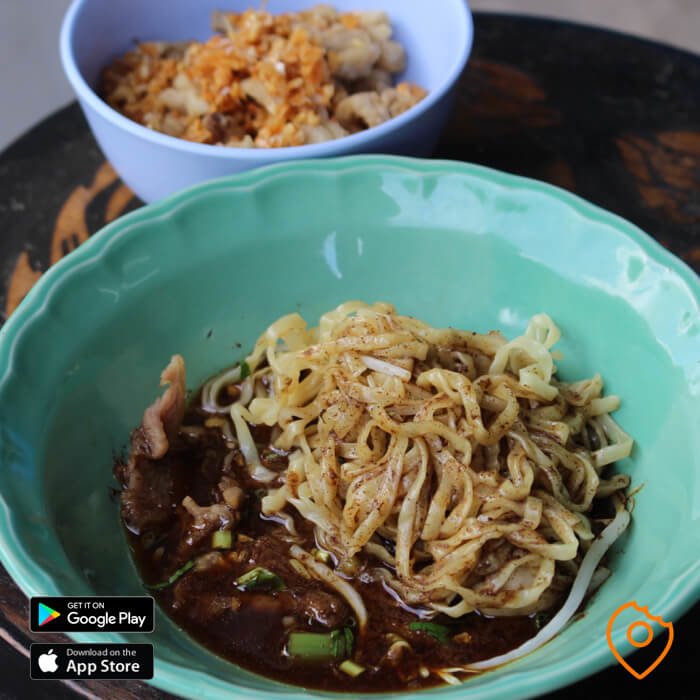 You can simply choose between Boat Noodles with Pork (15 THB) and Boat Noodles with Beef (20 THB). Both are available in only one size and the difference in flavour between these two versions is barely noticeable, other than both are incredibly delicious. Many locals also order Satay (50 THB), as it is easy to eat and share with your friends. If you still have room for a dessert, check out their Thai Coconut Custard (20 THB). I bet you gonna like that as well! More information, such as the location of this local restaurant, opening times and other users' opinions can be found on the TopTravelFoods review page of Klong Srabua Boat Noodle.

Pratu Chai Sub-district
Phra Nakhon Si Ayutthaya District
Phra Nakhon Si Ayutthaya 13000
---
Reviews (0)
No reviews yet.