King U-Thong Monument
The King U-Thong Monument is between Bueng Phra Ram and Wat Phra Si Sanphet.
Recommended for
Adults
Families
Kids
It was built from 1968 to1970 and inaugurated by King Bhumibol Adulyadej on Wednesday 24th June 1970. The people of Ayutthaya gather and make merit to the King-Uthong, the first king of Ayutthaya period on 3rd April every year.The reason to build this monument was that people believed that Ayutthaya was a misfortune town. Due to the war with Burma in the late Ayutthaya period, a lot of people died and always faced misfortune. People did not become effective in their occupation and were not happy.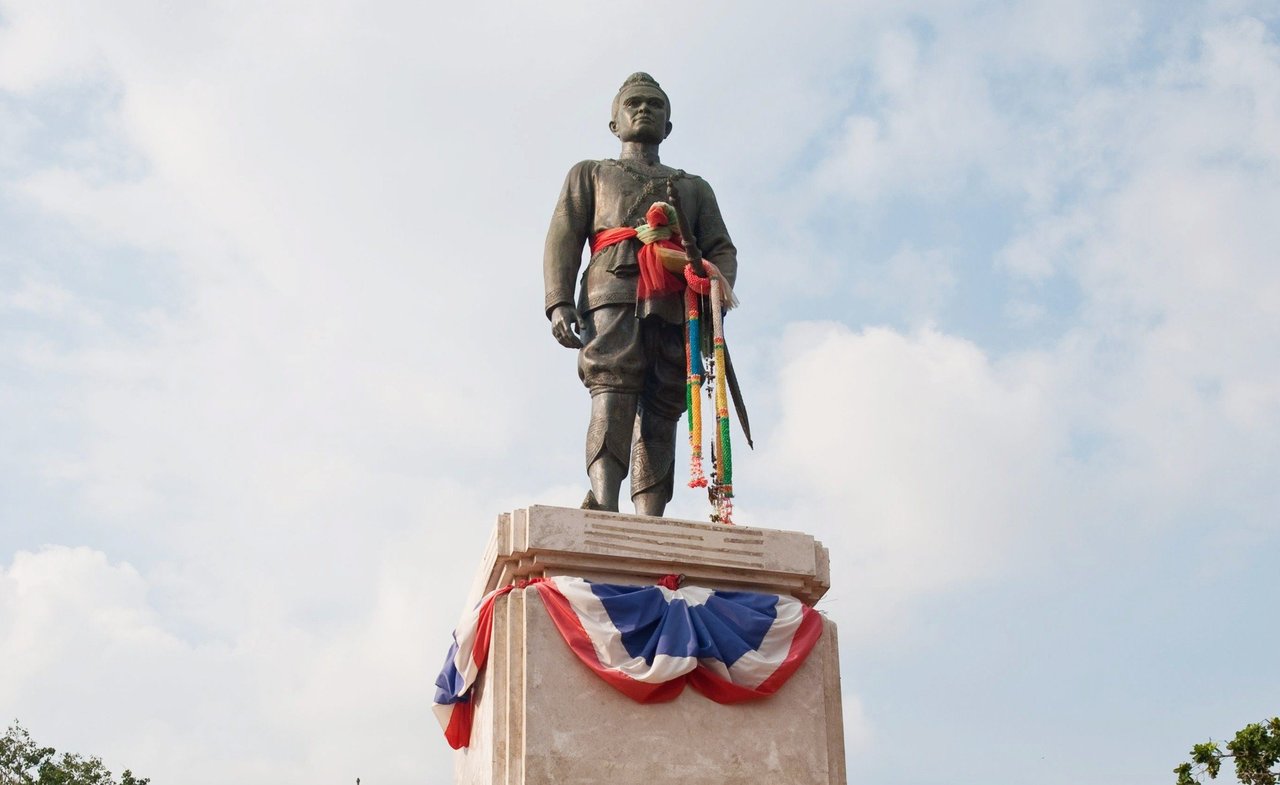 Ayutthaya Governor at that time had an idea to build this monument, believing to bring fortune to the province, because he was the one who founded Ayutthaya. People in Ayutthaya respect him because he is always the divine for them.After entering the monument area, you will see the King U-Thong Monument in his standing posture of a life size and a half statue cast from bronze and fumigated with green chemical. His right hand is carrying a sword. He is clad, crowned and bejewelled in a royal costume of the early Ayutthaya period. He is facing south to Wat Phra Ram, where his relics were buried, near original Sanam Luang, in front of Phra Mongkol Bophit Vihara.Ayutthaya Maha Prasat is another attraction near the monument. It is the resting place of five Thai ancient King's souls: King U-Thong, King Trailokkanat, Queen Suriyothai, King Naresuan the Great, King Narai the Great, and King Taksin the Great. The castle has three peaks, and inside there is a monument of King U-Thong.Anyone visiting Ayutthaya cannot miss the chance to visit and make merit to the King U-Thong Monument for good fortune.

Naresuan Road Phra Nakhon Si Ayutthaya
Phra Nakhon Si Ayutthaya
---
Reviews (0)
No reviews yet.