Khun Phaen Residence
Khun Phaen House is a Thai-style house that conforms to descriptions in a popular Thai literary work.
Khun Phaen's house is near Wihan Phra Mongkhon Bophit.Si Suriyothai Park, which has a total area of 5 rai, is located within the area of the Ayutthaya liquor plant adjacent to Chedi Phra Si Suriyothai.

Khum Khun Paen residence is located at Pha Tone road in Ayutthaya city close to Wat Mongkol Borpit temple. It was built in order to reserve as the residence of the former noblemen so the next generation can study its ancient architecture. It is, so called, a model of Thai style house in central region owned by rich people (Khahabodee). At first this residence was governor's official residence in the ancient city. Major general Phra Jao Boromwongther Krom Khun Marupong Siripat built this in 1894 at Khao Loy around Saphan Klue bridge opposite the government office. Later, in 1940, Pridee Panomyong, the senior statesman moved this residence to be built inside the old metropolis prison of Phra Nakorn Sri Ayutthaya and built another Thai style house in 1956 and named it "Khum Khun Paen". It is believed that Khun Paen had to stay here when he was in the prison.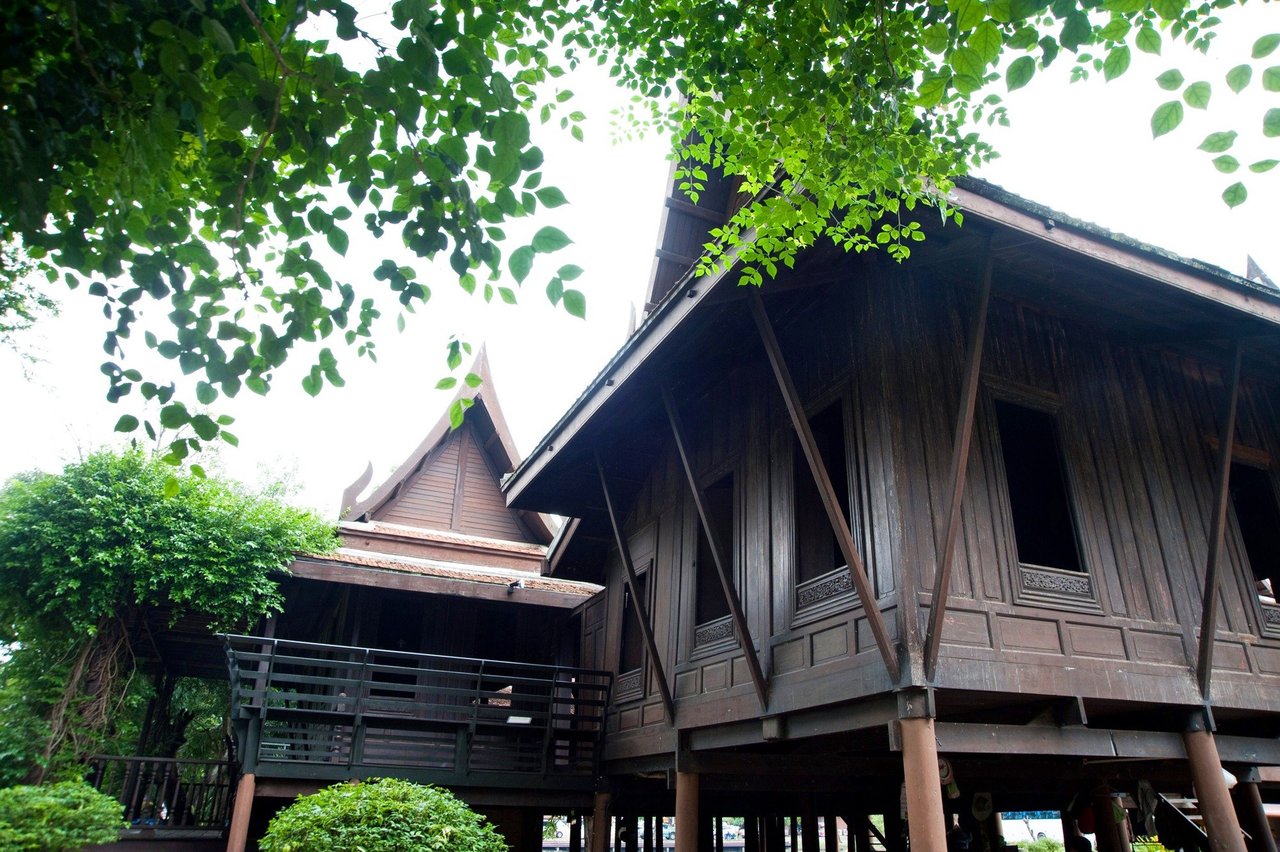 Khum Khun Paen is ancient Thai style residence. The Thai house is in the middle of the island at the south of Phra Mongkol Borpit vihara and in front of Srisanphet road and Pha Tong road in Tombon Pratu Chai. It has high steeps triangle end roof which helps ventilate and cool off the hot weather. The main part of this Khum consists of series of houses called "Hor" (or towers). The Hor Klang (the middle tower) is the president in the middle and surrounded by Hor Nang or Hor Nah (the front tower) which are the small residences in the front. Next is the Hor Sai (the left tower) in the north, Hor Kwa (the right tower) in the south and Hor Yai (the big tower) in the west. Each tower has different functions. If you are travelling to Khum Khun Paen from Bangkok, when you reach the city of Ayutthaya, cross Saphan Somdej Phra Naresuan Maharat bridge, drive straight to reach the old city hall, then you will see the T-junction, turn right and continue driving, you will see Khum Khun Paen on your left. Khum Khun Paen
If you visit the old city of Ayutthaya and love ancient civilization, Kum Khun Paen is another choice which will help you indulge in people's lifestyle in the past and get more vivid picture of how they lived. Moreover, the ancient Thai style plan like this will be gone soon; it will be a rare residence to observe.
opens daily from 8.30-16.30.
Pa Thon Road Phra Nakhon Si Ayutthaya
Phra Nakhon Si Ayutthaya
---
Reviews (0)
No reviews yet.