Kaad Luang
A haven for street food lovers, Kaad Luang (Central Market) has all kinds of munchies and snacks imaginable.
Go early in the morning (pre-dawn) and the market activities take place inside the bazaar, where you'll find not only food but also clothing, toys and a whole range of knick-knacks and kitsch accessories. Kaad Luang undergoes a hiatus during the day, before coming back to life at sunset, when the focus shifts to purely food, whether fresh vegetables, fruits, grilled seafood, northern delicacies, ready-to-eat meals, or desserts. Vendors set up their stalls around the bazaar, which takes up the entire street block.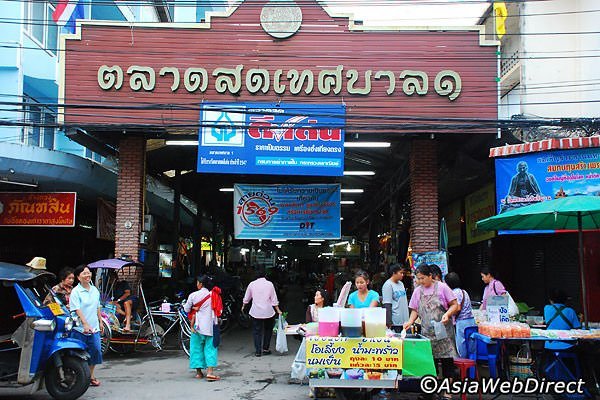 Opening Hours: 04:00 – 07:00 and 17:00 – late
Location: Uttarakit Road, about three blocks north of the Clock Tower

Tambon Wiang
Mueang Chiang Rai District
Chiang Rai 57000
---
Reviews (0)
No reviews yet.