Jesada Technik Museum in Nakhon Pathom
Museum of Vintage Cars and Motorbikes Near Bangkok
Recommended for
Adults
Families
Kids
The Jesada Car Museum, or 'Jesada Technik Museum', is a large private collection of vintage and rare cars and motorbikes in Nakhon Pathom, a small town around 50 km away from Bangkok.

The museum was created by a successful Thai businessman named Jesada Deshsakulrith. His passion for automobile history and heritage led him to collect more than 500 vehicles, most of which are in perfect condition. He only started this surprising collection in 1997 before finally opening the museum to the public in 2007.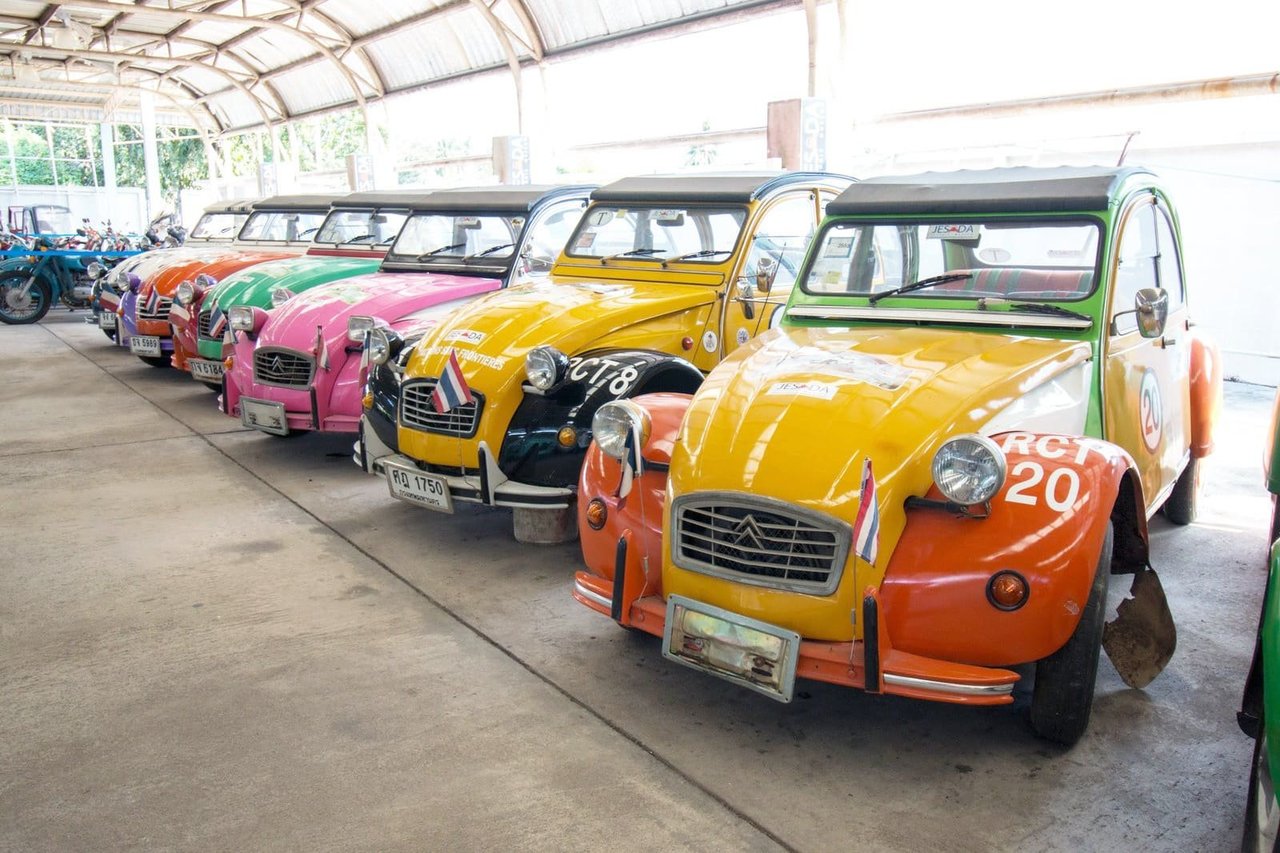 Jesada Technik Museum collection

There are no racecars, Rolls Royces or Jaguars as Jesada Technik Museum displays cars used in everyday life, though it's obvious that the passion of this man lies in unusual and fun vehicles.

From the very beginning, Khun Jesada had a soft spot for tiny bubble cars from the 1950s. When entering the museum, you're greeted by a line of small Messerschmitt KR-200 and BMW Isettas (originally Italian) easily recognised with their 3 wheels, egg shape, and front-access door. All are in such good condition. It's like entering the car shop that originally sold them... or a toyshop for grown-up boys.

The automobiles are parked next to each other with no signage or particular order apart from their type, age and origin. It looks more like a massive garage than a museum. Motorbikes and odd-looking Vespas are neatly aligned in a corner, next to a collection of strange-looking 3-wheelers that were probably the ancestors of Bangkok's tuk-tuks: DKW Framo, Tempohanseat, Lambretta, Reliant, Solyto, Bajaj and Daihatsu.

Under another roof, you'll find old bulky American models from the 1950s, Nash, elongated Checkers, and the iconic American yellow cabs standing next to a long line of antique Benzes.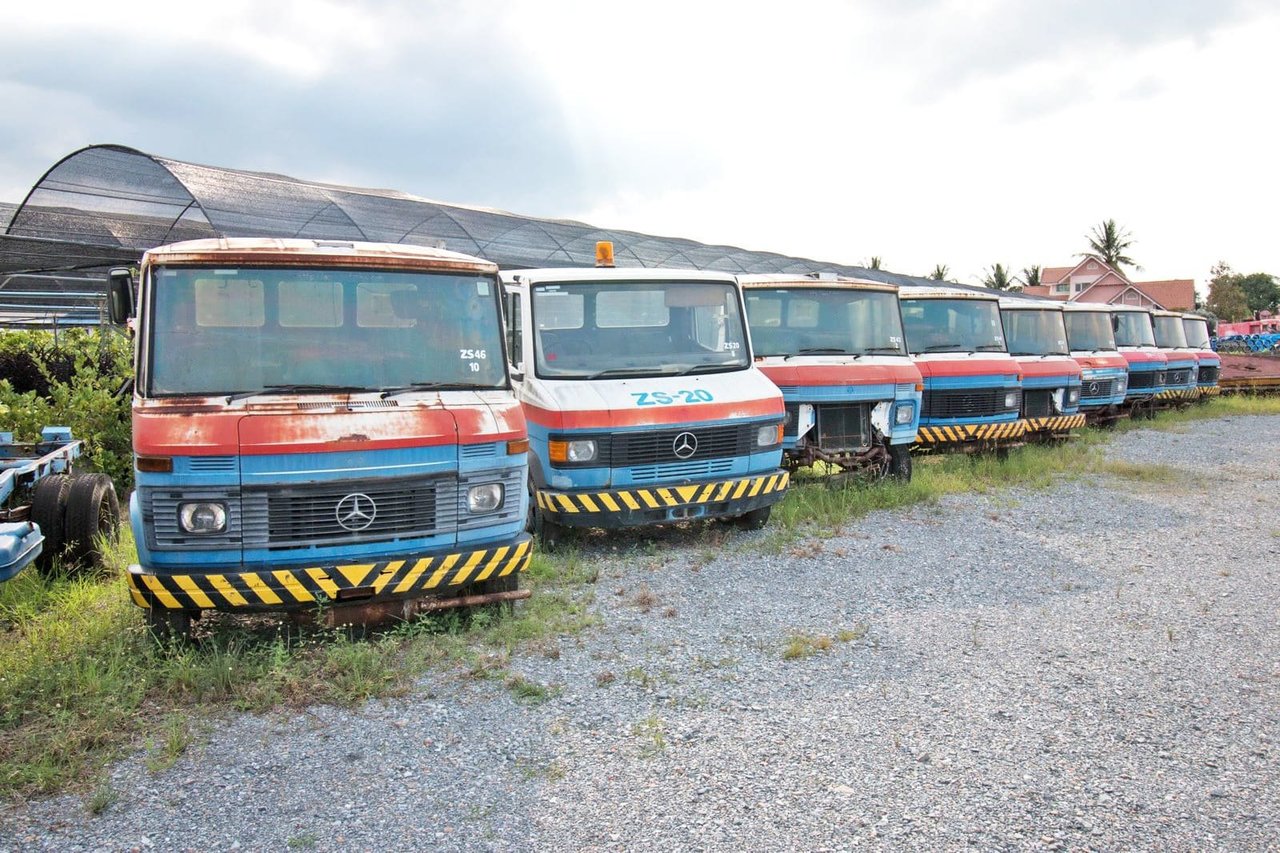 Memorable cars at Jesada Technik Museum

Khun Jesada seems to enjoy French oldies, probably because some are so funny looking, like the legendary Citroen Traction, the old French 2CV, the notoriously ugly Mehari or the (at the time) futuristic Citroen ID 19 and DS 23. But for the big kid in us, the best encounter is still the DeLorean and its unmistakable metal polish, the star of Back to the Future.

The large majority of these cars and buses are in great condition, not only on the outside but also the interior. They're still in working order, sometimes making trips to Bangkok for special events or exhibits.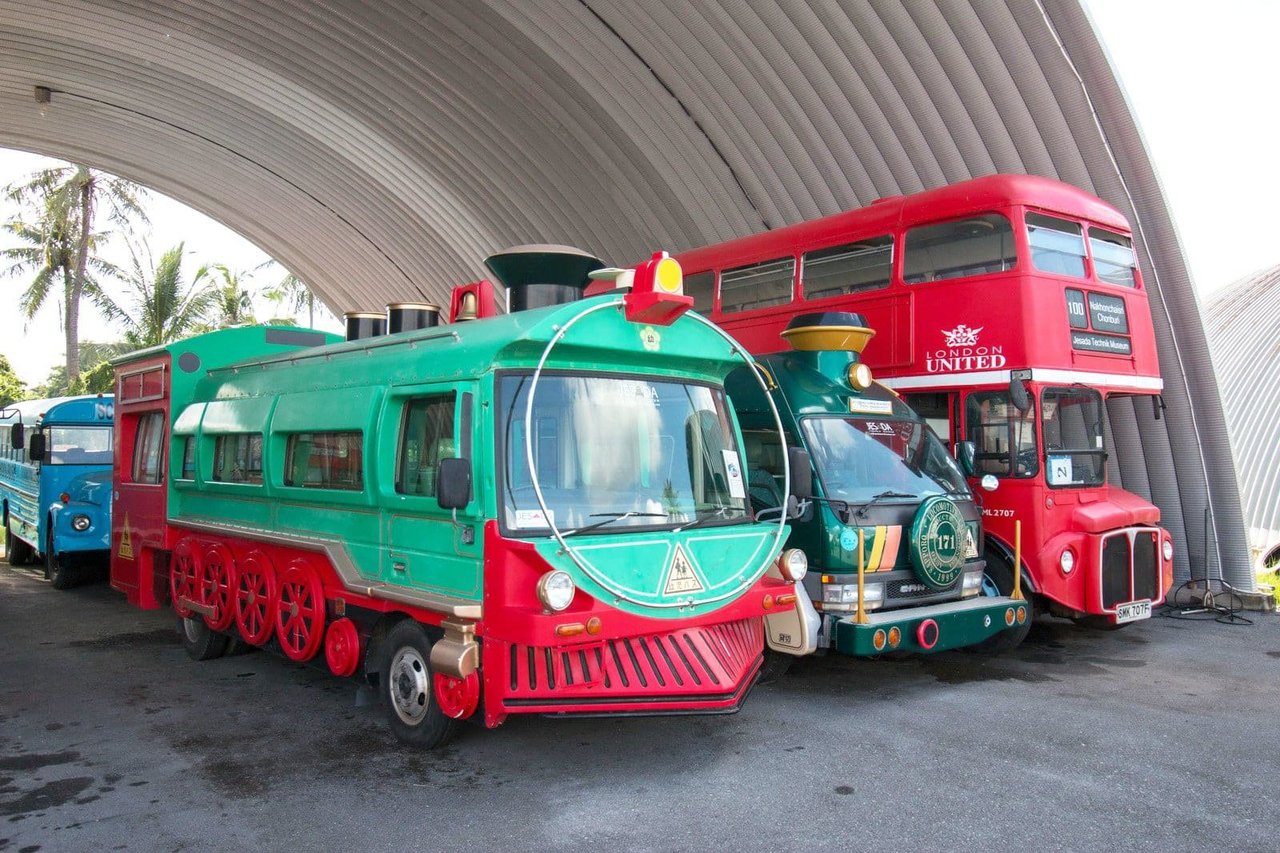 Jesada's odd and quirky collections

Jesada Museum also displays few buses including a few London double-deckers, planes and a couple of helicopters. It was even supposed to receive a rather large Russian submarine that sadly sunk on the sea trip from Russia to Thailand.

The museum is free of charge, and even though it might not be worth driving the 50 km from Bangkok to Nakhon Pathom just for this, it can be combined with a visit to the very famous Phra Pathom Chedi, the surprising Museum of Human Imagery, the superb Sanam Chandra Palace and the Rose Garden.

Open: Tuesday–Sunday from 9am to 5pm (closed on Mondays)

100 Moo 2
T. Ngiu Rai
Nakhon Chai Si
Nakhon Pathom 73120
Thailand
---
Reviews (0)
No reviews yet.