JEATH War Museum
Before heading over to the Bridge over the River Kwae, it's a good idea to stop by this museum first for a bit of history and stories behind the construction of the infamous Death Railway.
The museum is housed inside the exact replica of the Prisoners of War's bamboo huts, built on the original site of the first wooden bridge across the river.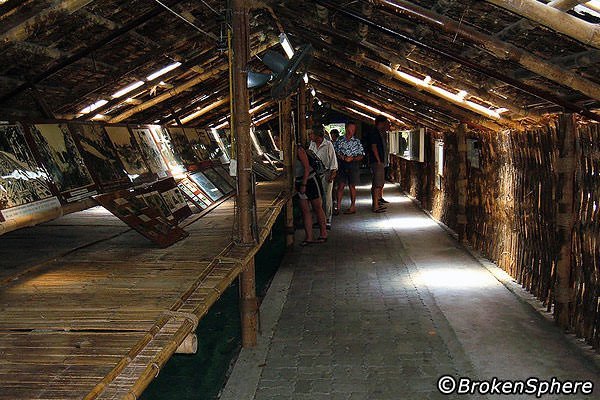 The dark, cramped interiors display a collection of photographs from the days when the construction took place (1942-1943) and the living conditions that the POWs were forced to endure, accompanied by real accounts of the event by the POWs themselves as well as their relatives, friends and writers of that time. These stories help bring a context to the scene where the reconstructed bridge now stands, and you will appreciate the sight a little more, rather than just say 'oh, it's a bridge' like those who haven't taken.

How to get there: Hop on a songtaew or rent a motorcycle the time to learn the history.

2GR4+C3X
Ban Tai
Mueang Kanchanaburi District
Kanchanaburi 71000
---
Reviews (0)
No reviews yet.