Hua Hin Train Station
Built during the reign of King Rama VI, and only a short distance from the centre of town, Hua Hin's railway station and adjacent royal waiting room are undeniably attractive.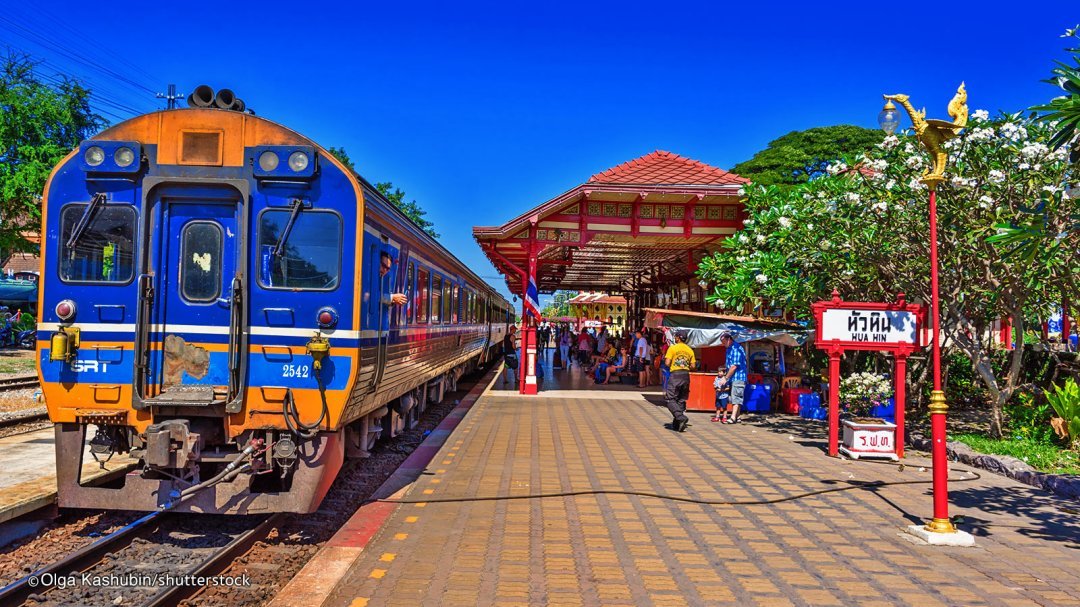 The brightly painted wooden buildings that are Thai in concept and design somehow manage to have a 'Victorian' feel to them.

The story about the birth of Hua Hin as a royal seaside getaway town would be incomplete without a mention of this historic railway station. Back in the early days, there was no road access to this idyllic beach town, and train travel was a new and delightful alternative to get from Bangkok to Hua Hin instead of by boat.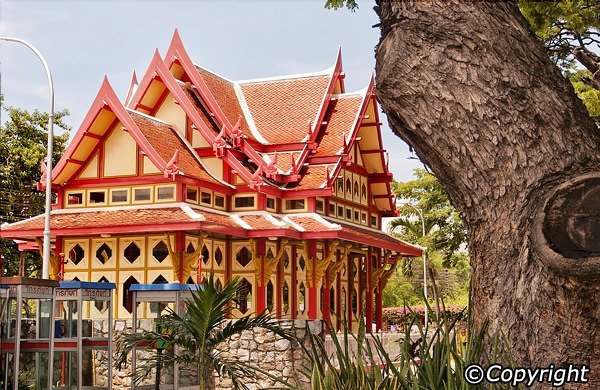 A Brief History – The Birth of Hua Hin

With the train station in place and the northern-southern rail line connecting Bangkok and as far south as Singapore in 1921, the town was gradually built around it. European expatriates would travel from Penang and Singapore to enjoy a seaside vacation in Hua Hin. A road was constructed from the train station to the beach where the town's first luxury hotel – The Hua Hin Hotel Siam – once stood. The hotel, designed by Italian architect A Rigazzi and operated by the Royal Siamese Railway (RSR), has two storeys and boasts elegant colonial-style architecture with verandahs on either side. Today, it has become part of the Centara Grand Beach Resort & Villas Hua Hin and Hilton Hua Hin Resort & Spa. By 1926, Hua Hin was pretty much set to be a popular seaside town, complete with the train station, luxury hotel, two royal palaces (Klai Kang Won and Maruekhathaiyawan) and a nine-hole golf course (laid out in 1921).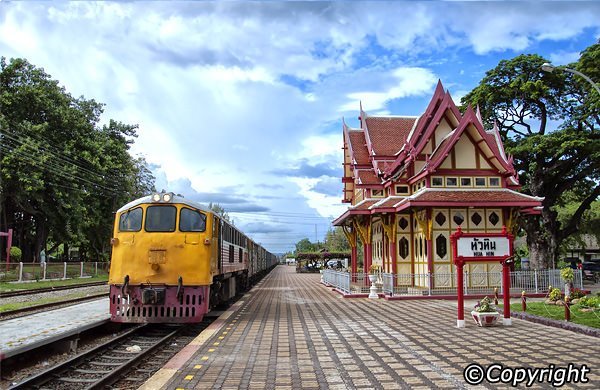 Embark on a Historic Journey

Today, the train station has become a popular tourist attraction. Its quaint, East-meets-West architectural style stands in stark contrast to the modern hotel buildings and outdoor malls that have become an integral part of 21st century Hua Hin's skyline.

Relive the splendour of Hua Hin's past by combining your visit to the train station with Maruekhathaiyawan Palace, also fashioned in similar style with open verandahs, covered boardwalks and beautiful fretwork details. Better yet, relive the past and take the train from Bangkok to Hua Hin, a journey that takes about four hours compared to 2.5 hours by car.

Opening Hours: 07:00-23:00

Hua Hin
Hua Hin District
Prachuap Khiri Khan 77110
---
Reviews (0)
No reviews yet.