Erawan Museum Bangkok
Unique Museum in Samut Prakan
Recommended for
Adults
Families
Erawan Museum Bangkok occupies a massive 3-headed elephant statue that stands an equally gargantuan pedestal. Cast in pure copper, the 250-tonne structure spans 29 metres in height and 39 in length. Located in Samut Prakan, it's a little outside Bangkok but you can get there by taking the BTS Skytrain (Sukhumvit Line) to Pu Chao Station. The museum is about 1.7 km south of the station.

Erawan Museum Bangkok covers 3 levels representing the underworld, human earth, and heaven. Just about every part of the museum displays rare eastern antiques, religious iconography, and psychedelic décor.

Tours start at Erawan Museum's Suvannabhumi Level, where you can see examples of Benjarong ceramics, Chinese porcelain, Chakri Dynasty tea sets, jade ornaments, and Vietnamese vases. Explanatory notes in Thai and English give background on these rare treasures.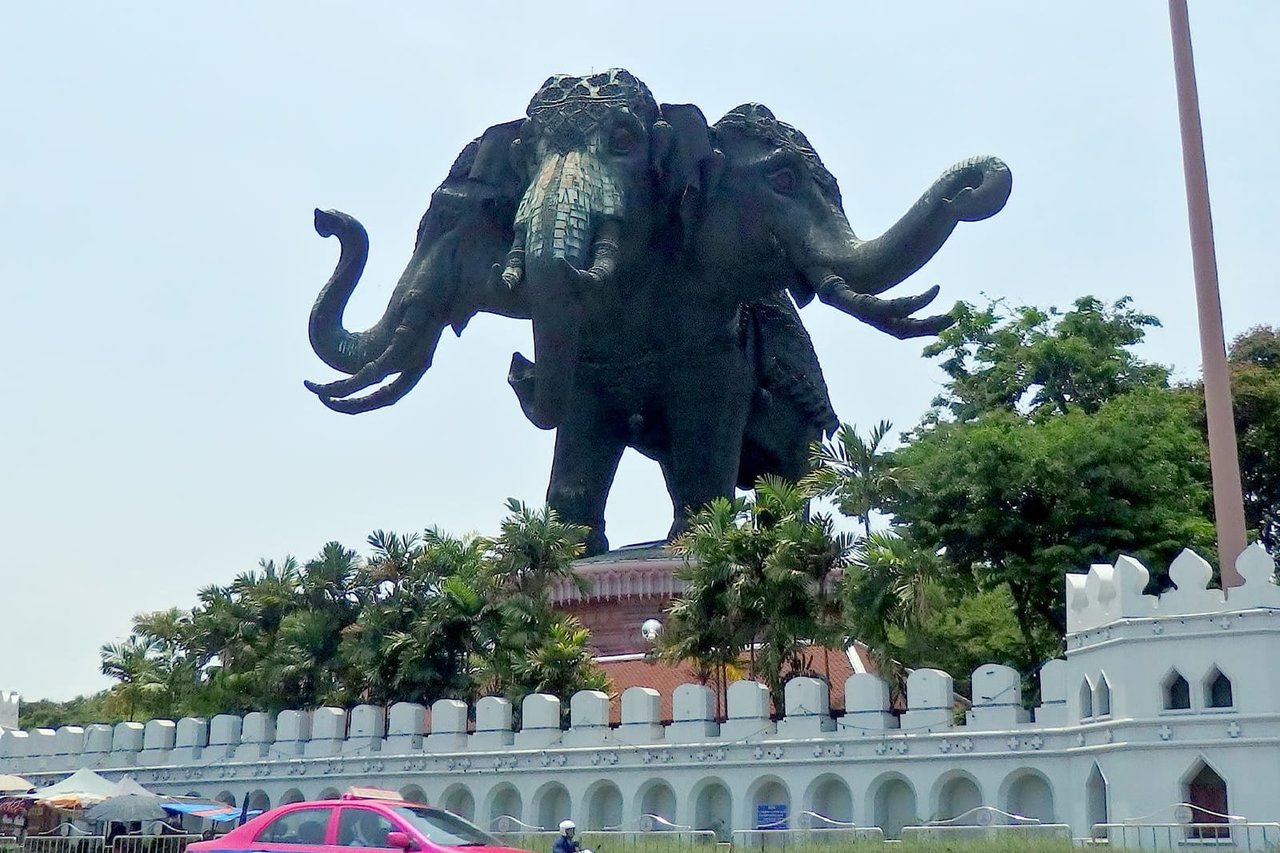 Mysteries of the Underworld

The Human Earth section represents Mount Meru, the centre of the Buddhist universe. This towering, technicoloured hall is rich with iconography and artistic exuberance, ornamenting everything from walls to winding staircases.

You'll see hand-beaten copperwork, Benjarong inlays, intricate stucco by Petchaburi craftsmen, tin-embossed tableaus, and mural paintings. There's also a splendid stained-glass ceiling, which represents the roof of the world, the Zodiac and the Milky Way.

A statue of Bodhisattva Guan Yin stands in the middle of the museum's Heaven Level, along with 4 supporting pillars depict religious scenes. The room displays several Buddha images, including 8 in different postures. Lurid abstract art depicting the solar system lines the concave walls.

At the top, in the belly of the beast, is Tavatimsa Heaven. According to Buddhist cosmology, it's said to be where sacred beings, including elephant deity Airavata, congregate. Here, a series of Buddha images – including a walking Buddha and 6 more in different postures – is oddly offset by lurid abstract art that lines the concave wall. True to the fusing of ideas, art-forms and religions which runs throughout, the solemn serenity of a temple meets the surrealism of a Dali painting, albeit a 3-dimensional one.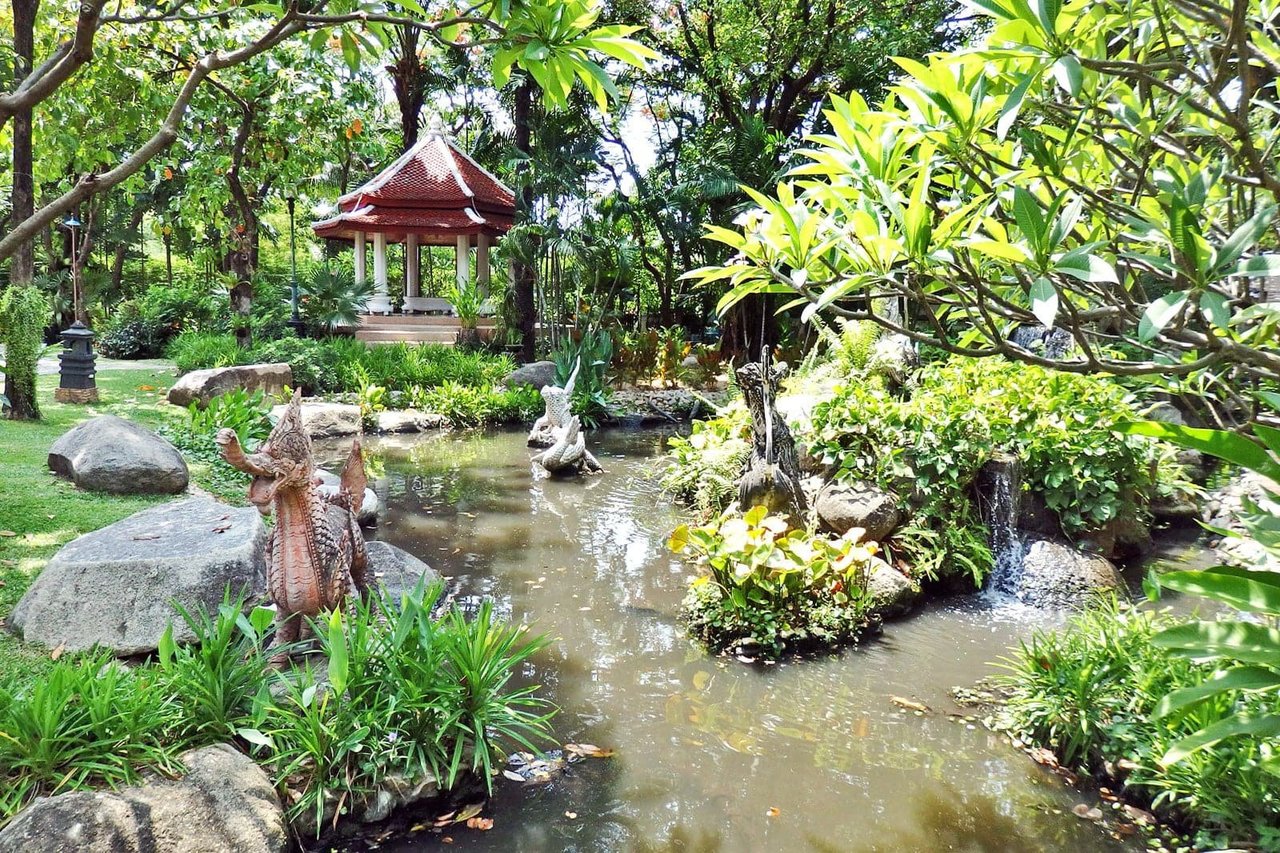 Gardens at Erawan Museum in Bangkok

After exploring Erawan Museum Bangkok's surrealistic displays, you can enjoy its lush tropical gardens. Wander along stone paths, cross diminutive streams, and feed schools of carp in the rock ponds. Mythological statues and rare plants are scattered throughout the gardens, giving you plenty of beautiful photo ops.

Open: Daily from 9am to 7pm

99 Bang Mueang Mai
Samut Prakan 10270
Thailand
---
Reviews (0)
No reviews yet.