Doppio Ristr8to
Doppio Ristr8to is widely considered to be the best coffee shop in Chiang Mai. The owner worked for many years in Australia, won awards for his latte art and brought back the secret skills of good coffee to Chiang Mai. The shop on Nimmanhaemin Road is very small with lots of low tables, and is always full. It has an indoor area that is air conditioned and lots of outdoor seating in the sun. Doppio Ristr8to isn't the type of cafe to sit hours in, and people often come to drink their coffee, take photos and then leave.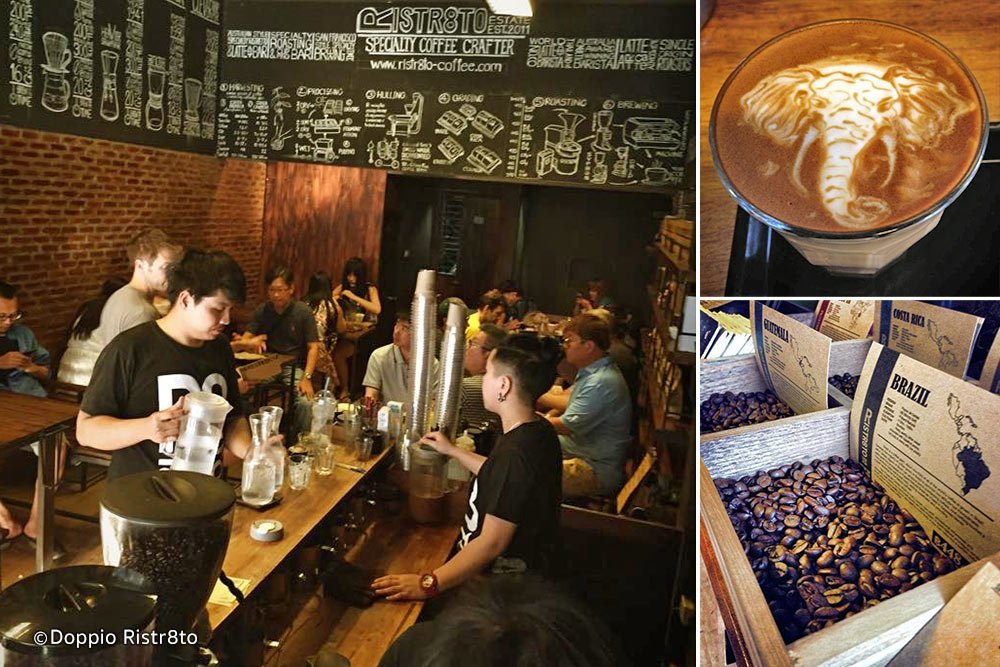 Doppio Ristr8to only serves coffee and one non-caffeinated chocolate drink. Their coffee menu is extensive and offers different coffee styles from around the world including the flat white, cortado, Melbourne and their famous signature drink the Doppio Ristr8to. They also offer customers the choice of origin for their beans and have a wide variety from Thai to Colombian or Ethiopian. A cappuccino made with Thai beans costs 68 Baht, and with imported beans costs 88 Baht. There are also waffle sticks and ice cream available as snacks.

Opening Hours: 7:08 -18:00

15/3 Nimmanhaemin Road
Chiang Mai
---
Reviews (0)
No reviews yet.